TV5Monde produces new documentary: Rosé, La Revolution du Palais
by Susan Manfull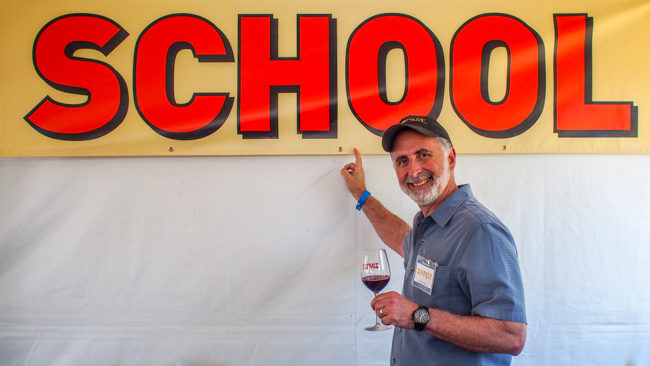 Have you seen Rosé, La Revolution du Palais, a TV5Monde documentary about the explosive growth of rosé? If not, we at Provence WineZine have got your back.
TV5Monde (pronounced, in French: 'te ve sɛ̃k mɔ̃d'), previously known as TV5, is a world-wide television network that provides several channels of French television. ("Monde" means "world" in French.) Available through most cable and satellite providers, this television network offers news, documentaries, movies, game shows, and some children's shows, among other programing. We subscribe to it on Xfinity for about $10 a month, a worthy investment for those interested in French culture and cinema, or for those who want to brush up on their French.
"Rosé, The Revolution of the Palate" presents a brief but very good history of the third color of wine, beginning in Provence and spreading around the world. Subjects covered include the early history of rosé in both Provence, the spiritual birthplace of rosé, and, interestingly for a French show, in California where White Zinfandel was inadvertently conceived; rosé's struggle to gain credibility as a 'real' wine; production methods; the role of color, price, and packaging in defining and marketing rosé; whether terroir is relevant to rosé; and, finally, the rise of négociant rosé to meet the growing global demand for pink wine.
The juggernaut that propelled the growth of rosé, according to the show's producers, was Miraval Rosé, the pink wine that Brad Pitt and Angelina Jolie (along with Marc Perrin from Château Beaucastel) introduced in 2013, and that made it on Wine Spectator's "Top 100 Wines" of that year. In my opinion, more credit should go to Sacha Lichine and his Whispering Angel Rosé (and the three other rosés in the Château d'Esclans portfolio) who had already whet the world's appetite for rosé before Brad and Ang came along.
Several key players in the rosé arena are included: Alban Cacaret, Director of Daily operations, and Pierre Guérin, Œnologue, from Commanderie de Peyrassol and Françoise Rigord (whose family owned the estate from just after the Revolution to 2001) who currently acts as a Consultant Œnologue; Sacha Lichine, owner of Château d'Esclans; Gilles Masson, Director of Centre de Recherche et d'Expérimentation sur le Vin Rosé; Roger Trinchero, Chairman of the Board of Directors at Trinchero Family Estates; and Jeff Morgan, often referred to as the "king of rosé" in California where he eventually co-founded Covenant Wines, a kosher winery, and a few years ago, expanded production into Israel.
Provence WineZine has interviewed almost all of the aforementioned wine professionals for PWZ articles. I interviewed Morgan just last month in Lodi, California –what a fascinating path to Covenant Wines and kosher wine production. Watch for an article about Morgan in an upcoming PWZ issue.
In the meantime, meet these people (and a few others) in Rosé, La Revolution du Palais by clicking on the previous link. The film is in French (with no embedded subtitles) but, if you aren't fluent in French, watch it with a French-speaking friend. Enjoy!