Wine Industry as Poster Child – COP21 in Paris
The Wine Snoop Report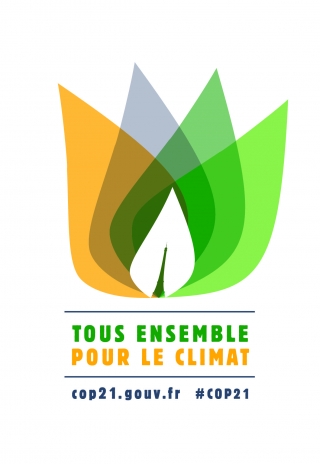 Undaunted by recent terrorist action in the heart of Paris, on December 7 and 8 the 21st annual session of the Conference of the Parties to the 1992 United Nations Framework Convention on Climate Change (UNFCCC), otherwise known simply as "COP21," went ahead. One of forums directly relevant to Provence WineZine readers was the "Caring for Climate" Business Forum.
The essential theme for this forum was pathways to carbon neutrality, and the attendees were there by invitation only. The list of global government agencies and business executives participating in the programs was impressive, including, for example, Dr. John Holdren, Assistant to the President for Science and Technology, and Director of the White House Office of Science and Technology as well as John Bryant, CEO of Kellogg and Peter Agnefäll, CEO of IKEA.
Included among the December 7th seminars, Wine Snoop learned, was one entitled "Climate Action in a Bottle: Red, White, or Rosé " in which all representative speakers came from the same industry, namely wine.
Climate Action in a Bottle: Red, White or Rosé ?

UNFCCC's Climate Neutral Now initiative seeks to encourage all parts of society to take action to become climate neutral by measuring, reducing, and offsetting their climate footprints. This applies to all walks of life. Since much of the world's premium wine regions are threatened by climate change, the wine industry has an intimate understanding of the need to move towards climate neutrality. In this session, Climate Neutral Now is bringing together four sustainability leaders from the wine industry, who will present their business cases for measuring, reducing and offsetting. These leaders represent a diverse range of company sizes and regions across the world, and will discuss the benefits of climate strategies for businesses with lessons for a wide-ranging audience.

Break-out session lead:

UNFCCC Facilitator:
Mr. Niclas Svenningsen, Manager

UNFCCC Speakers:
• Mr. Robert Eden, Owner, Château Maris
• Ms. Valentina Lira, Sustainability Manager, Concha y Toro
• Mr. Jean-Guillaume Prats, President and CEO, Estates & Wines, the Moët Hennessy Wine Division
• Mr. Josh Prigge, Director of Regenerative Development, Fetzer Vineyards
• Ms. Alice Tourbier, Co-Owner, Château Smith Haut Lafitte
The diversity in size of each of the aforementioned properties is appropriately noted, as they range from Chile's Concha y Toro's 22,000 acres (8,900 ha) in vines down to French Château Maris' total property size of 79 acres (32 ha). Yet all are committed to not only measuring their carbon footprint, but also practicing bio-dynamic agriculture.
Most unique was surely Château Maris, which is located above the village of La Liviniere; it is the first Cru Classé of the Minervois, an AOC in the Languedoc-Roussillon wine region (which, of course, neighbors Provence). In 2005, Maris was dubbed by Wine Spectator as "The Biodynamic Apostle of the Languedoc." Horses are used there in place of tractors for vineyard cultivation, and remarkably, the walls of the 9,000 square-foot chai are constructed out of blocks of hemp.
Kudos to UNFCCC for singling out the wine industry in the program of this timely and critically important global issue. It is a subject of great concern and much discussion in Provence. We look forward to hearing the thoughts of this group of esteemed speakers.
–JC
Notes:
Take five minutes forty-nine seconds and see Château Maris' well-done video on You Tube (Maris Biodynamic winery).