Provence WineZine Audience
Our audience is passionate about the food, wine, travel and culture of Provence…but especially the wine!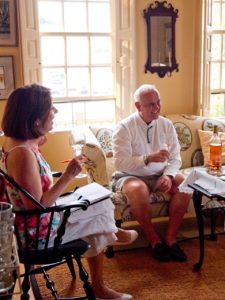 Provence WineZine mostly focuses on the wine regions of Provence and the Southern Rhone Valley wine region. In other words, our winezine may be described as covering any wine that is produced within the administrative region of Provence-Alpes-Côte d'Azur (PACA). Our site provides readers with academic information about understanding the French wine quality classification system, the wine regions and the appellations and denominations within each wine region. We hope to be recognized by our readers as the premier destination for education, domain expertise, and the current events that are shaping the future of the exciting Provence wine region.
Provence WineZine extends beyond mere tasting notes to capture the stories of the men and women who make the wine today and the generations of wine makers that preceded them. We seek to inspire our readers to explore and discover the wines of Provence that, until recently, have been long under the shadow of the better known French regions of Bordeaux, Bourgogne and Champagne.
Provence WineZine appeals to readers that may be planning a wine-tasting route through Provence, organizing a wine-tasting at home, or simply wishing to find "a perfect rosé" to accompany a meal.
Who may be interested in advertising with us?
Retailers of wine and wine accessories seeking to reach a defined audience that is "passionate" about wine and/or the wines of Provence!
Hospitality and transportation companies that seeking to reach an audience that regularly travels to Provence or may be in the travel planning stage for their first trip!
Anyone trying to reach wine enthusiasts that are seeking to expand their knowledge and interest in the wines of Provence!
Opportunities
Advertising. Provence WineZine offers display advertising on our sidebar and embedded within our posts. Below are the available ad sizes and their respective rates. Examples shown below are actual size:

Premium Sponsor Rectangle
300px x 100px – Sidebar Top
1 Available
$120 for 6 months
Premium sponsor position on Sidebar Top Right.
Ideal for maximum visibility. Subject to availability.
---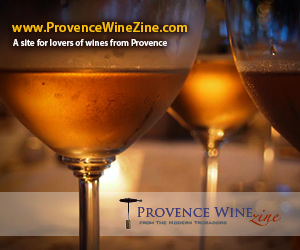 Standard Rectangle
300px x 250px – Sidebar Center
3 Available
$120 for six months
Best value option for size and positioning. Subject to availability.
---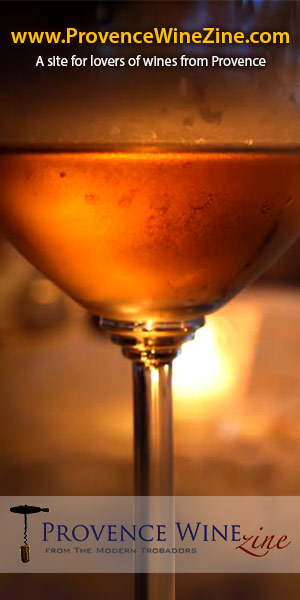 Half-Page Skyscaper
300px x 600px – Sidebar Bottom
1 Available
$225 per six months
Maximum impact format. Subject to availability.
---

Sponsored Leadboard
728px x 90px – Bottom of single post
1 per post available
$99 per six months
Match your ad to specific post content. Exclusive positioning for advertisers wanting to associate products or services with specific post content. Subject to availability.
---
If you are interested in advertising on our site, please complete the contact form below and submit. We will respond promptly with the available ad options and rates for display advertising on ProvenceWineZine.com. Inquire about our special 12 month rates.