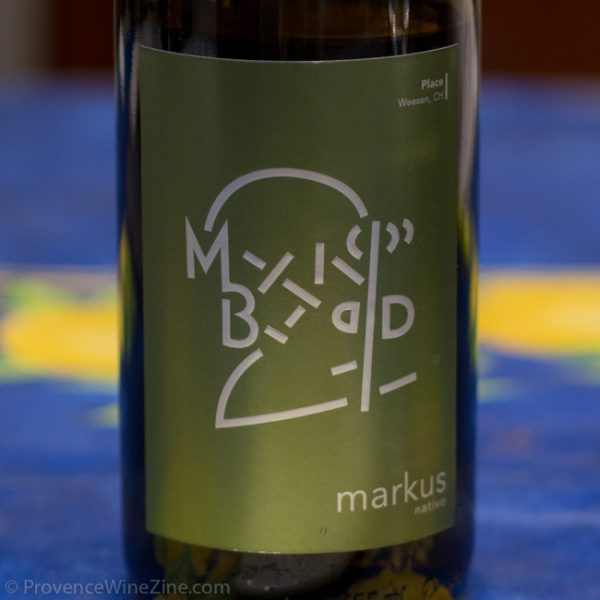 Notes
What an interesting wine! It is unlike any wine we have ever tasted. The initial sip takes you aback at first but we enjoyed it immensely from the second sip on! The surprise on the first sip may be due to the unusual blend (particularly for Lodi) of some lesser known grape varieties. The blend consists of 52% Kerner, 29% Riesling, 15% Bacchus, 4% Gewurztraminer.
The nose does not reveal its personality. It had light aromas of grass and a little fennel but overall quite faint.
In the mouth, the wine has a light body with good structure. One discovers some tartness with green apple, citrus and some gentle floral notes. The unusual quality of this wine is that it has freshness coupled with a silky, buttery roundness in the mouth.
The Markus Nativo was a perfect pairing with our sushi dinner and will likely be one of our go-to wines for Asian cuisine. A lovely, lovely wine!
Wine Details
| | |
| --- | --- |
| Region | Other |
| Appellation | Lodi |
| Winery | Markus |
| Cuvée | Nativo |
| Vintage | 2015 |
| Color | White |
| Varietal | Kerner, Riesling, Bacchus, Gewurztraminer |
| Country | USA |
| Pairs with | Sushi, all seafood |
| Website | http://borravineyards.com/ |
| Available in USA? | Yes |
| Average Bottle Price | 22.00 |
| Date of Notes | 05/05/2017 |
| Organic Status | Sustainable |
| Alcohol by Volume (ABV) | 13.5% |
Reviews