10 MARKETS IN PROVENCE: AIX-EN-PROVENCE MOVES TO THE TOP IN THE SPRING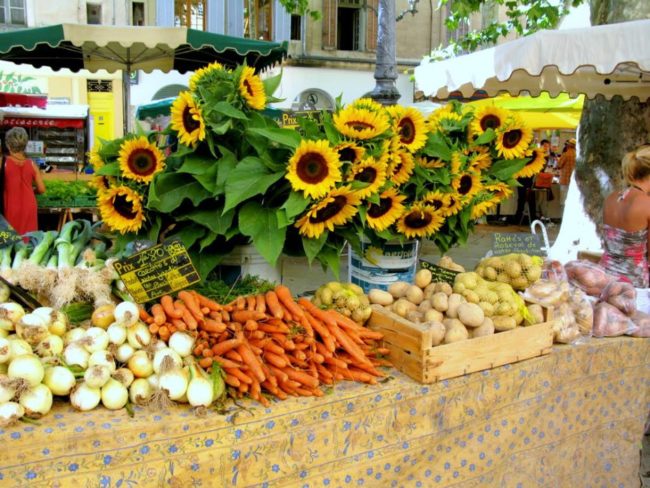 With spring around the corner and warm temperatures to follow, the market in Aix-en-Provence is at the very top of my list of 10 favorite markets. The city's famous flower market will soon be an irresistible cacophony of color, scent, and variety, a veritable garden in the midst of the Place de l'Hôtel de Ville. It is the place to be on Tuesday, Thursday, and Saturday mornings.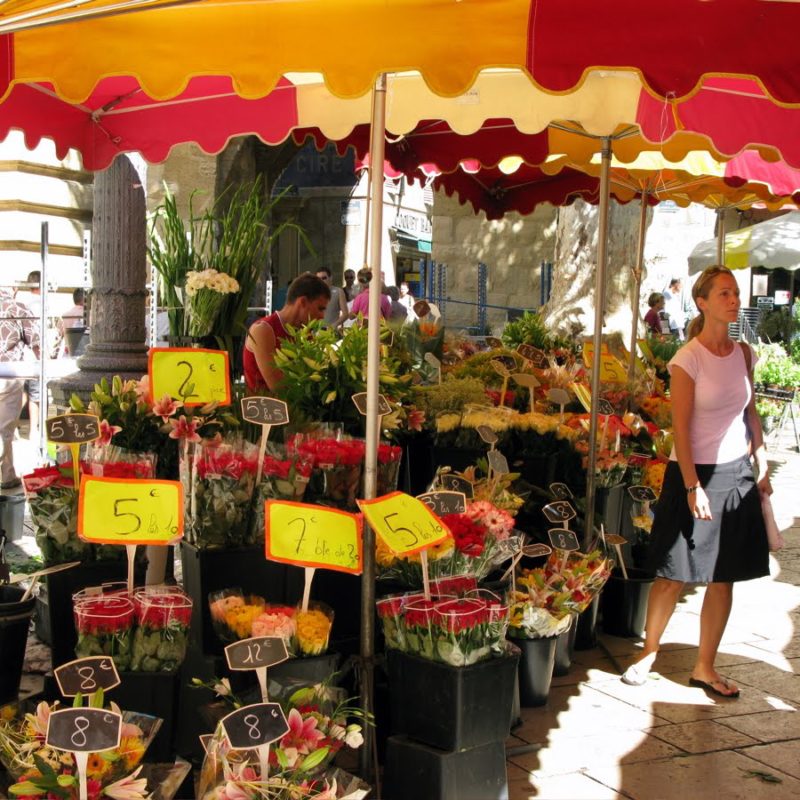 We usually start our market expedition here in the flower market although we always park south of Cours Mirabeau in the Mignet parking lot (so we can stop off at Les Deux Garçons to fortify ourselves with a grand crème) and then we walk to the top of the market and begin. If you don't know Aix, we recommend that you begin with a stop at the brand new Office de Tourisme where you can pick up a map (to navigate the labyrinth of tiny lanes you will soon be on) and lots of other helpful information.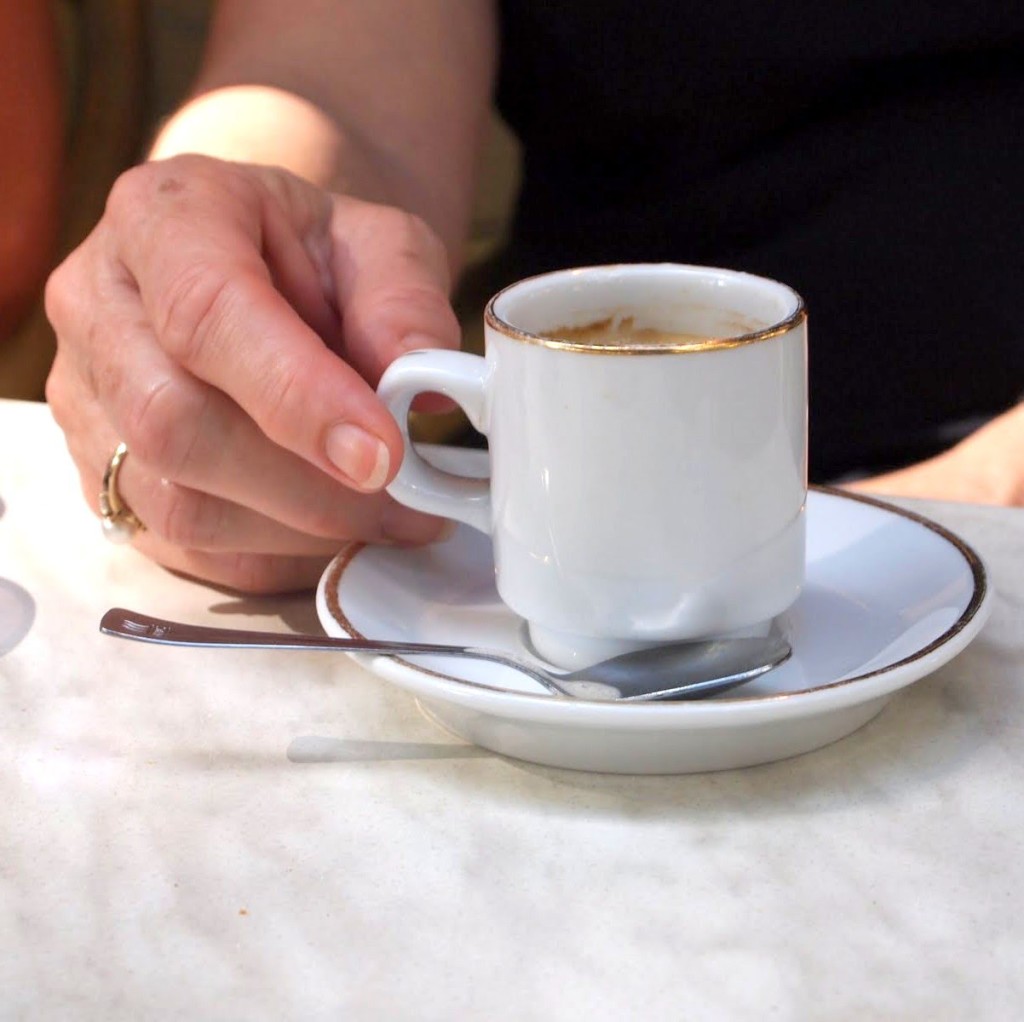 The Aix market actually comprises four separate markets dotting the architecturally rich Vieil Aix, north of cours Mirabeau. Each market features a different product and is located on a separate city square linked by the narrow cobblestone streets (lined with small stores, most displaying très chic clothes and, well, a few other garments as well).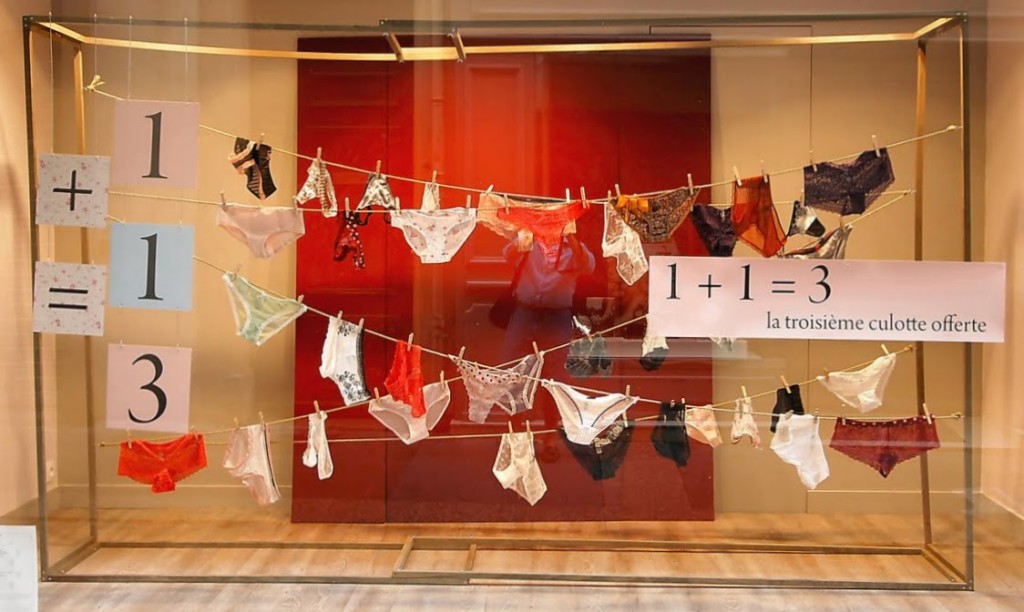 Aix's Marché aux Fleurs is the largest in the region and considered to be the best. No one could argue with this!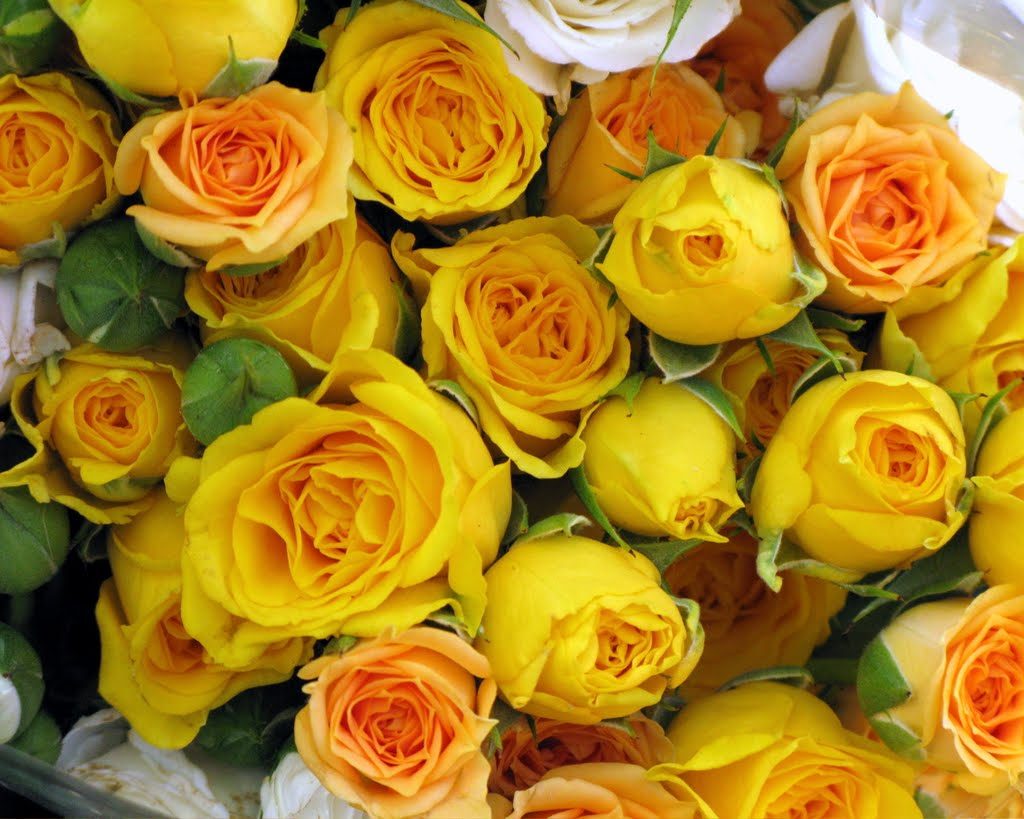 Wander among the cut flowers, potted plants, and even small trees for one's garden. There are rows of bunches of irises, azaleas, tulips, sunflowers, roses, dried flowers and local flowers whose names I don't know. A bounty of color and scent beckon you. It is hard to come back without even just a small bouquet. (And just so you know, you can order exactly what you want and find it waiting for you at the next market!)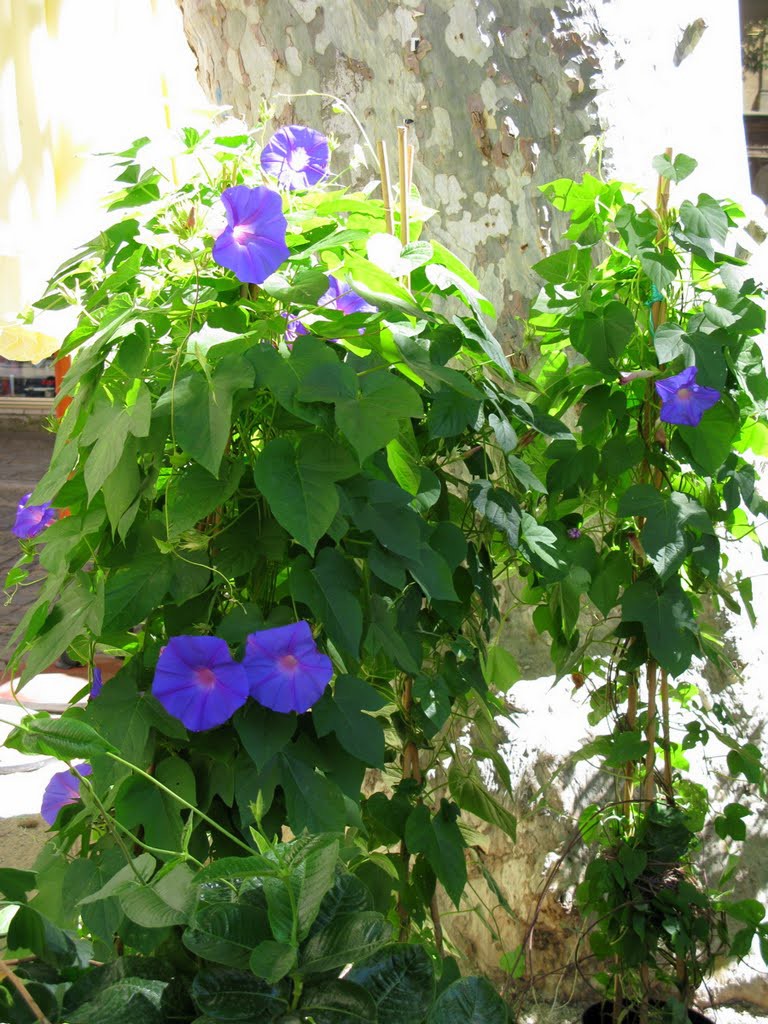 Before you leave this square (also called place de la Mairie), look up at the stately 17th century l'Hôtel de Ville with its beautiful wrought iron grilles. The magnificent wooden doors are adorned with lion's head knockers that must have tempted so many passersby to knock that they are now permanently fixed in place. Three flags representing Provence, France and the European Union always fly and occasionally have company.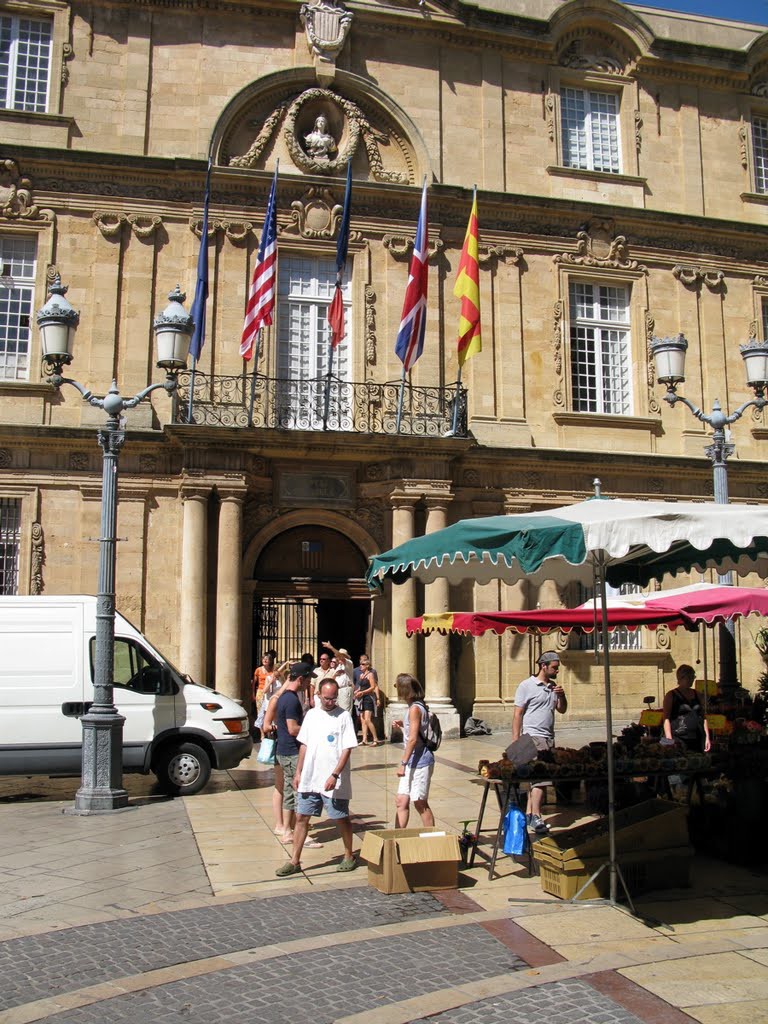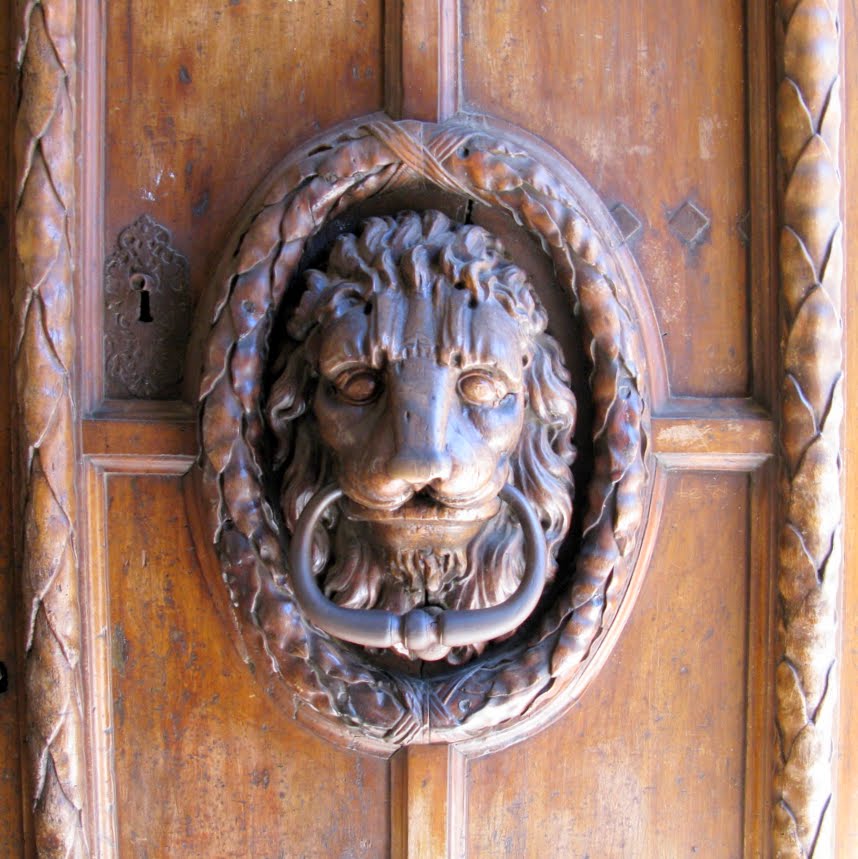 To your left, note 18th century building, the former corn exchange that now houses the Post Office and a library. At the top of the building is a fabulous pediment with god and goddess figures representing the nearby Rhône and Durance rivers.
On your right (opposite the old corn exchange), you will see the 16th century Tour l'Horloge with a clock announcing the time and the phase of the moon and wooden figures representing the four seasons. The white stones at the base of the tower were taken from Roman buildings. Go under the bell tower and onto rue Gaston De Saporta, a small lane shooting out of the northern most part of Place de l'Hôtel de Ville. At the beginning of the lane, three doors up on your left, you will find Confisserie Genis. Go in and buy some croquettes des amandes and some of her popular lemon cookies—both are delicious accompaniments to the espresso you may have a little later! Calissons, for which Aix is famous, are also available here.
Retrace your steps to place Richèlme, just on the other side of the Post Office to find the local produce market. In one of the city's most Provençal squares—stunning architecture and stately plane trees—you will see some of the most perfectly displayed produce, looking more like a backdrop to a French film than a real market in progress. There is not a basket large enough to carry all I want to buy!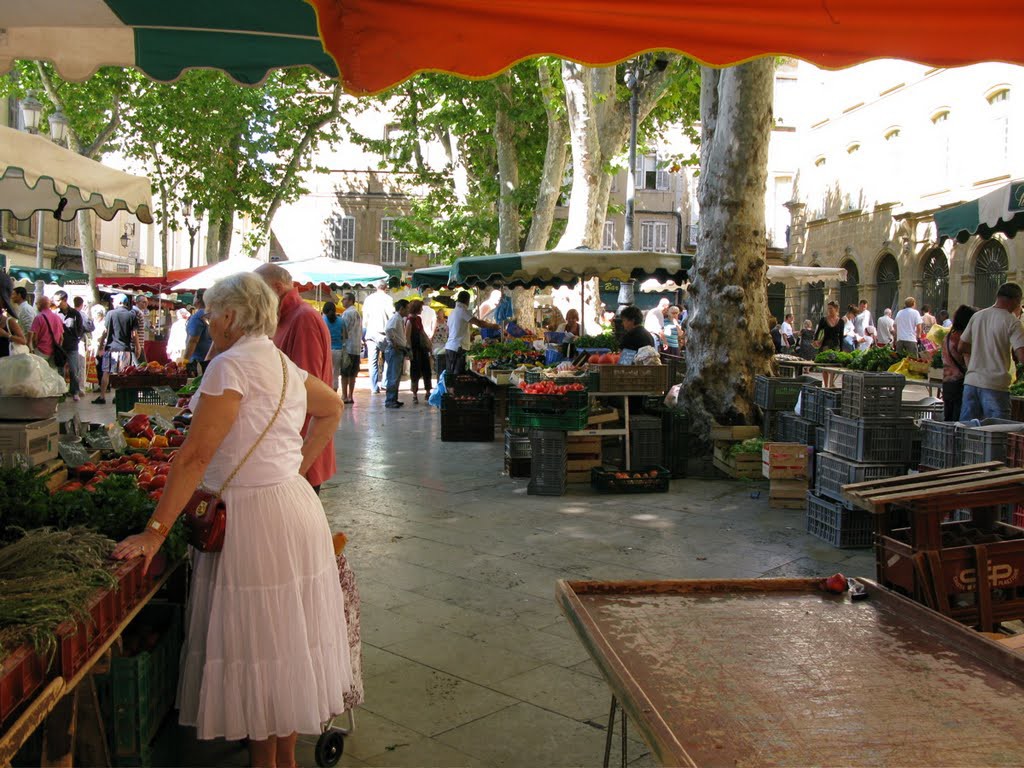 The seafood is found here, too. So fresh, one could swear the dorade winked at you. After all, they just came off the boat in Marseille a few hours earlier! The fishmongers will pack your fish with ice, if you are not returning home immediately.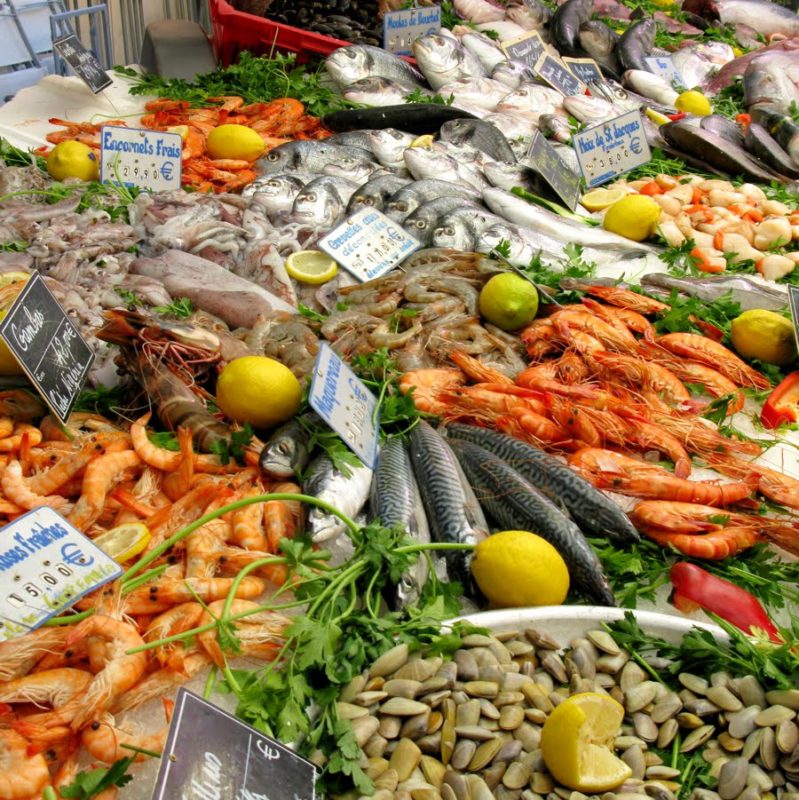 If you didn't find the vegetables you were looking for in place Richèlme, another produce market awaits you in the Place des Prêcheurs, near the Palais de Justice. The produce here is not limited to local farmers, as is the market on place Richèlme, and it is not as picture pretty as that found in the smaller square, but it is much larger and you may find some bargains here.
Make sure that you stroll through the brocantes market, located in the place Verdun in front of the Palais de Justice. Like a flea market, you can find some good deals if you know what you are looking for. I have seen some pretty glassware and silver and interesting trinkets.  And, I have seen some real junk.
By now, it's nearing lunch. The vendors will be rolling things up soon. There are many places for lunch in this very cosmopolitan city. Our very close family friend who just spent six months studying in Aix highly recommends La Tomate Verte (inexpensive, excellent, interesting,amazingly good food)–I can't wait to try it!  We would add nearby Le Formal (moderately expensive but excellent). La Bastide du Cours offers very good brasserie food and, of course, our old favorite for a good lunch is Les Deux Garçons, both on cours Mirabeau where the people watching can't be beat.
Aix-en-Provence is one of my favorite cities in Provence. Less than 30 minutes by car (about an hour by luxurious bus) from Lourmarin, where we hang our hats, we go to this market frequently– in all the seasons. And we go to the English bookstore called Book in Bar, the Musée Granet, the movies, concerts, and out to eat. Aix has been a popular destination since the Romans founded it over 2000 years ago. I don't foresee that changing.
Market Days: Tuesday, Thursday, and Saturday mornings until around 12:30 p.m.  Note that the produce market in Place Richèlme is open daily.
For a list of other The Modern Trobadors (TMT) posts about markets in Provence,
click here
.