VAUGINES MAY NOT BE IN TOUR BOOKS BUT IT RATES HIGH WITH ME…AND PETER MAYLE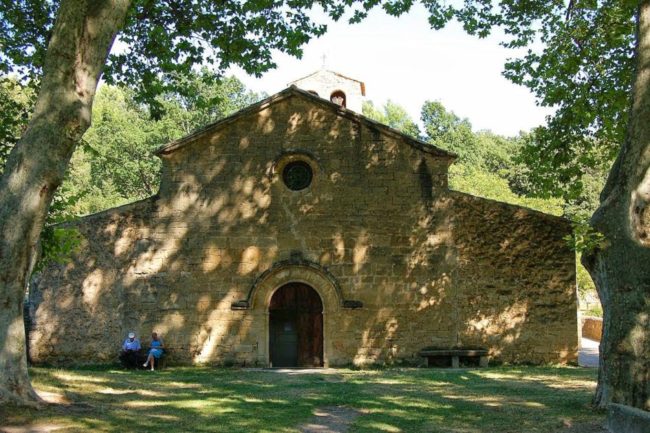 I never met Peter Mayle when he was living in Lourmarin—despite sharing a few friends, an affinity for Café Gaby, and a fondness for Château Constantin Chevalier rosé. I still harbor the hope that someday I may have the pleasure of his acquaintance even though, about two years ago, Mayle and his wife Jennie moved from their home in Lourmarin to the neighboring village of Vaugines. Ah, but that tiny village is just a few kilometers from Lourmarin and happens to be one of my favorite Luberon villages.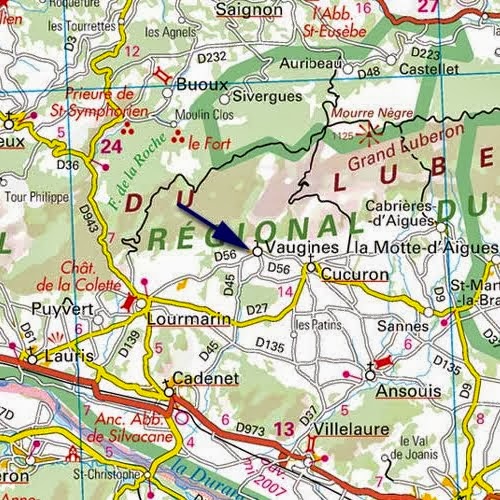 Vaugines is listed in only one of the many tour books I have on my shelves and there, in Cadogan Guide to Provence, it merits one sentence at the end of a long section about "The Pays d'Aigues." It reads, "The D56 leads on to Vaugines, a lovely little place (the setting for many scenes in Manon des Sources and Jean de Florette) and Lourmarin."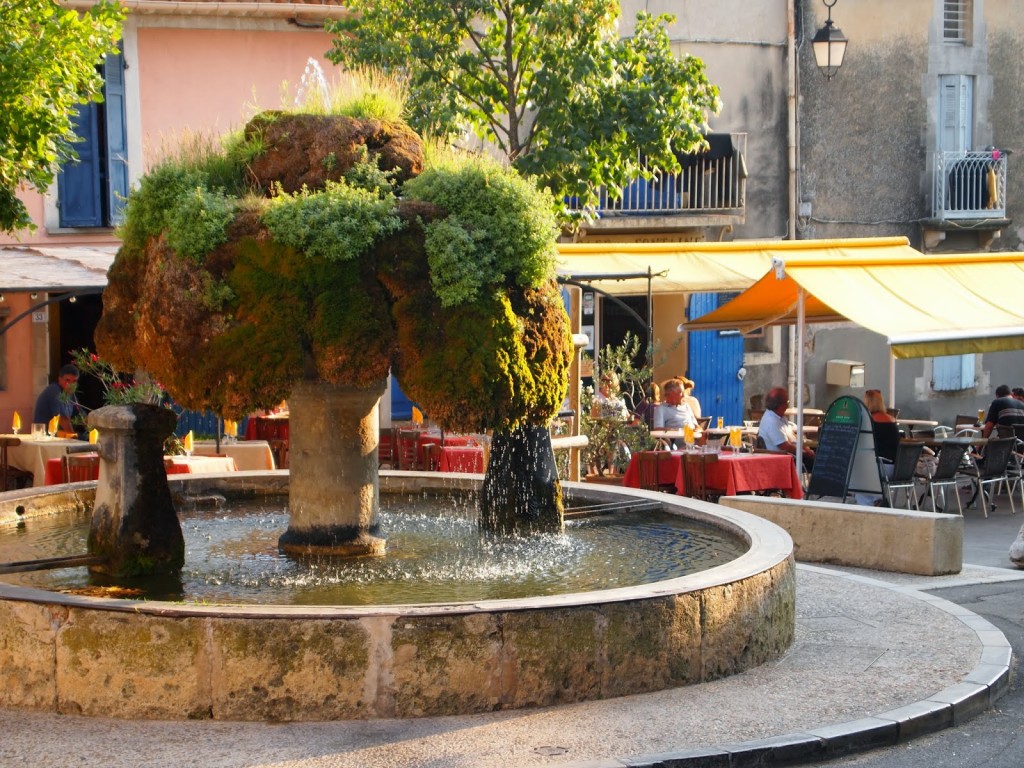 It is a tiny village, with a population that, on a hot summer day after the Parisians have opened their second homes, might break 600. It's no wonder that when news broke of the Mayles' pending move, their new residence was routinely prefaced by adjectives like "sleepy," "slumberous," "quiet," and "simple." There are no trendy shops, galleries, or gastronomic restaurants and really only one "site" that might draw the average tourist, that being a beautiful circa 12th century Romanesque church where the most poignant scene of Manon des Sources—between Yves Montand and Yvonne Gamy—is filmed.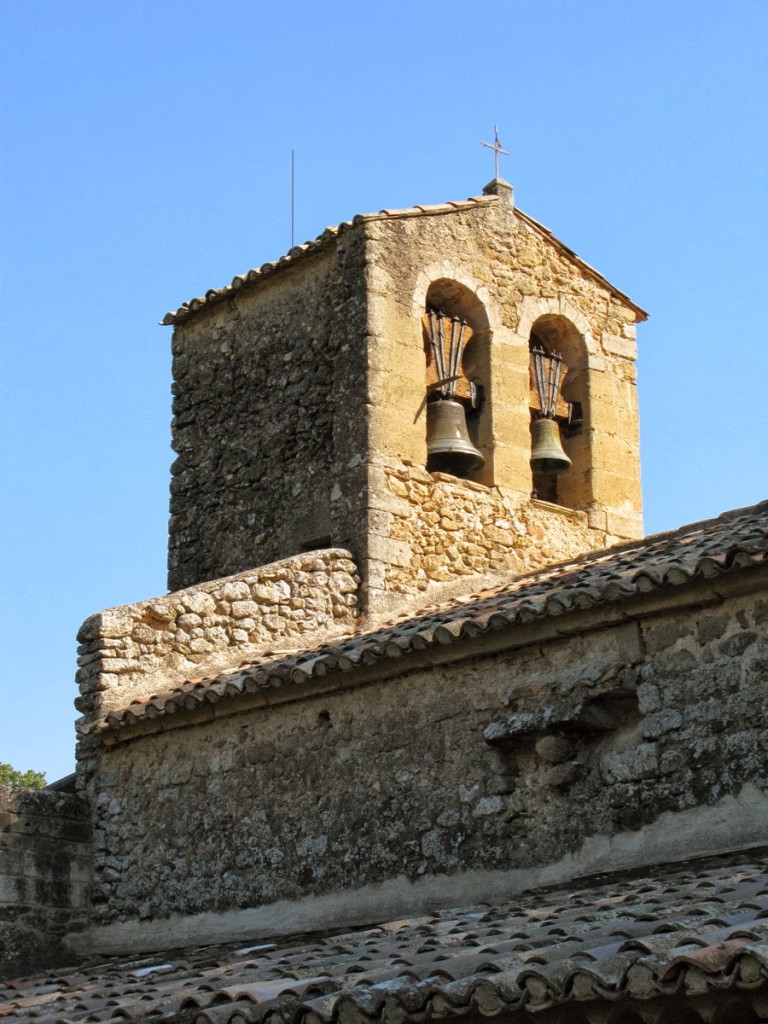 Although we didn't know it at the time, we first became acquainted with Vaugines through these two movies. Jean de Florette and its sequel Manon des Sources (Manon of the Spring) are adapted from Marcel Pagnol's two-part novel, L'Eau des Collines published in 1966. Filmed nearly thirty years ago in 1986, many people—my husband and me included—feel that these are two of the finest French movies ever made.
The movies were directed by Claude Berri and filmed together, over a thirty-week period, at a cost of $17 million, which was, at that time the most expensive movie production ever filmed in France. Each movie was nominated for numerous César awards in 1987 –Daniel Auteuil won "Best Actor" and Emmanuelle Béart won "Best Actress in a Supporting Role" for their roles in Manon des Sources. Other nominations and awards followed (e.g., BAFTA and Golden Globes).
When we found out that we would be spending six months just 5 kilometers from where these movies were filmed, we knew we had to go there. We did. And we fell in love with the sleepy village.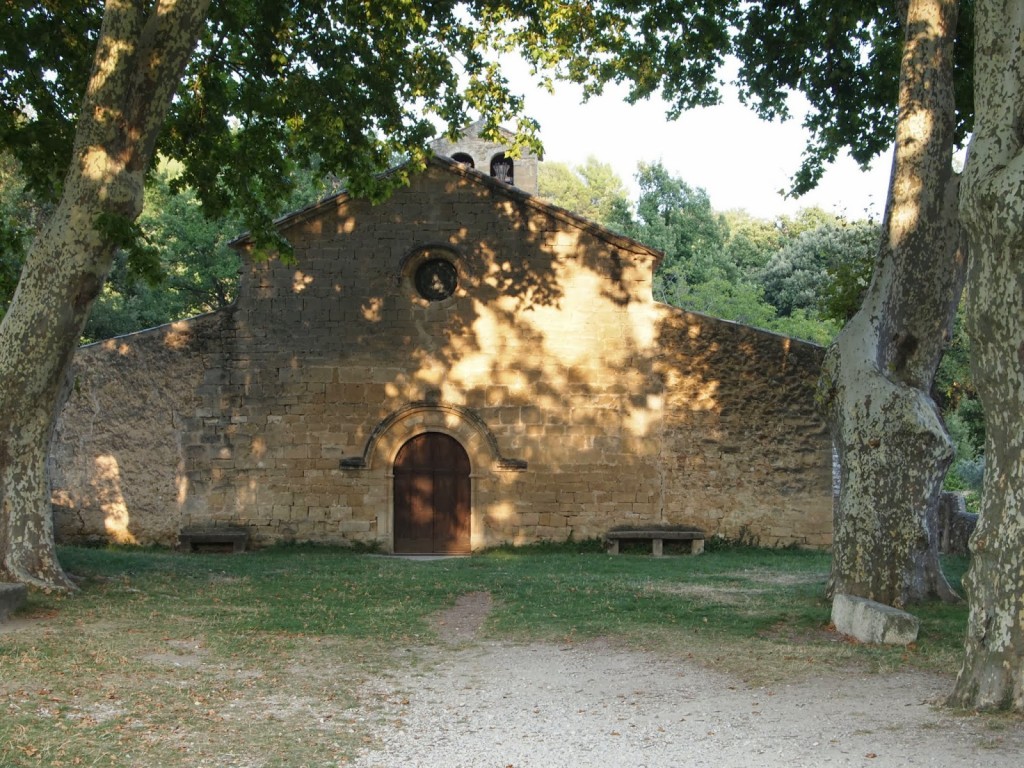 As the Cadogan Guide states, the D56 (from Cucuron) does lead into Vaugines and, serendipitously, directly to the Eglise St Barthélémy. There, at the edge of the village, set behind five majestic plane trees, lies this unassuming but beautiful church that dates, in part, back to the 11th century. One is immediately struck by the graceful lines of the church—I wish I knew more about architecture of that period so I could describe them adequately.
Apparently, a chapel was built on the grounds in the 11th century. According to my English translation of the information from Les Amis de St Barthélémy, "The apse in the vault of the church, in a square massif and the southern apse" are all that is left of the chapel. By the 13th century, a church was built on the remains of the chapel, but would be abandoned from 1350 to 1450 during which time the whole area suffered the consequences of the plague, war, and famine.
In 1470, the village came to life again and the church took the name of Saint Barthélémy. In 1556, reparations of the church grew more ambitious and in 1630, work continued for the next 100 years, culminating in the church one sees today.
In 2000, the church was classified as a historical monument and today efforts are underway by volunteer group "Friends of Saint Barthélémy Church" to restore the church.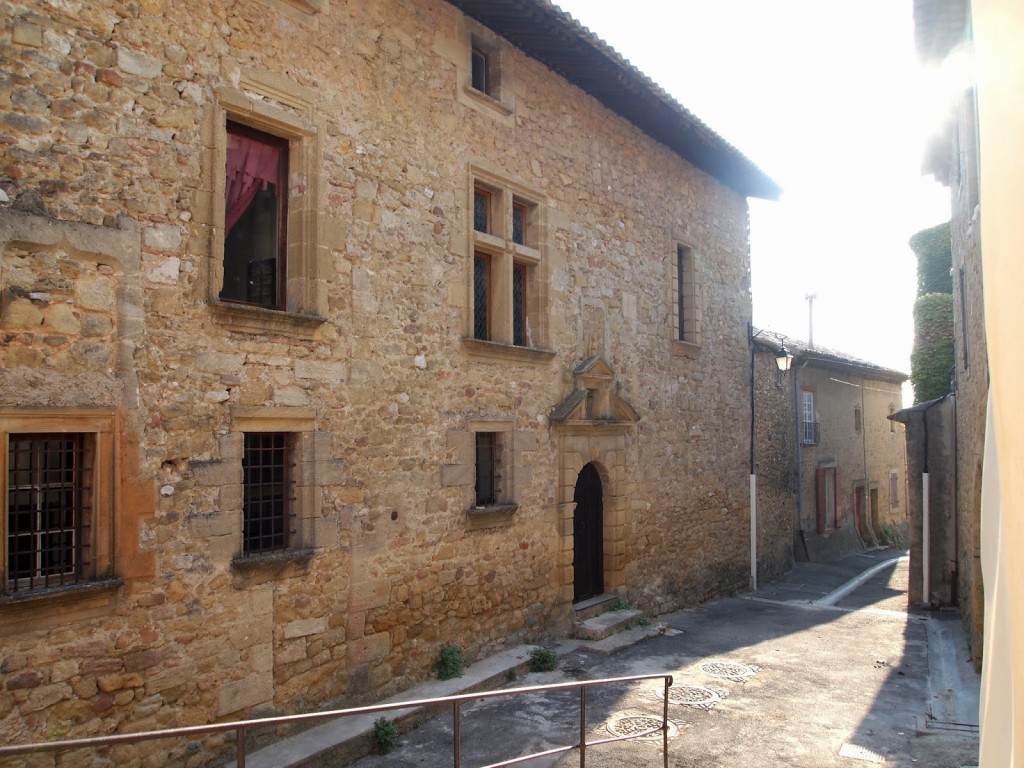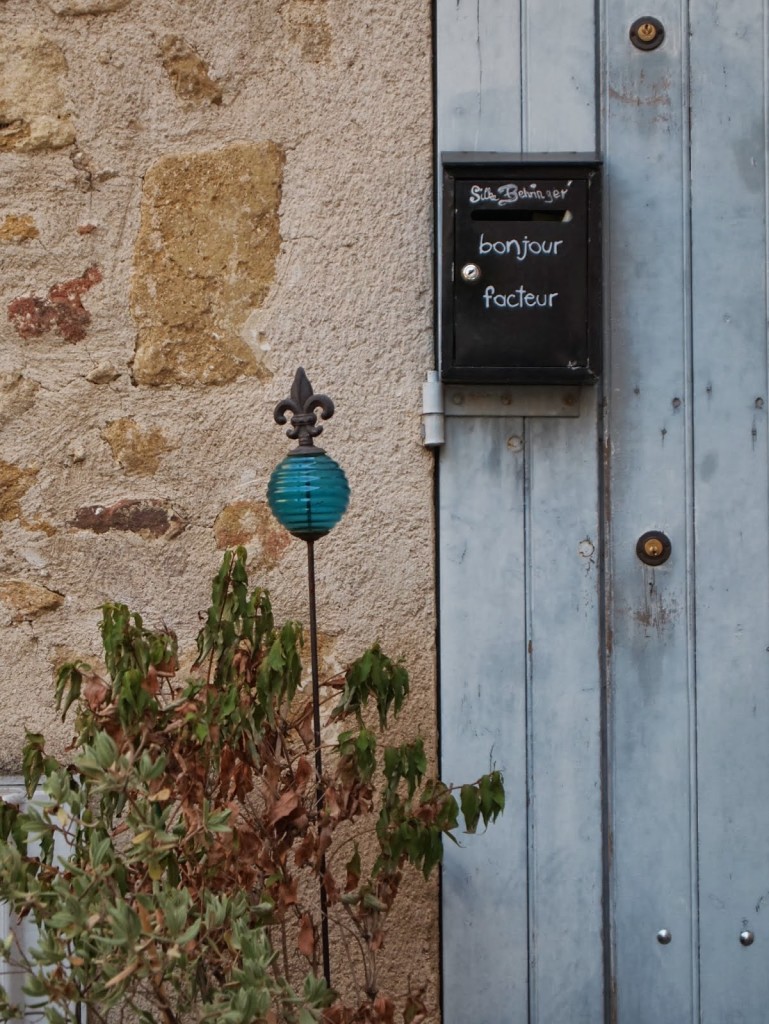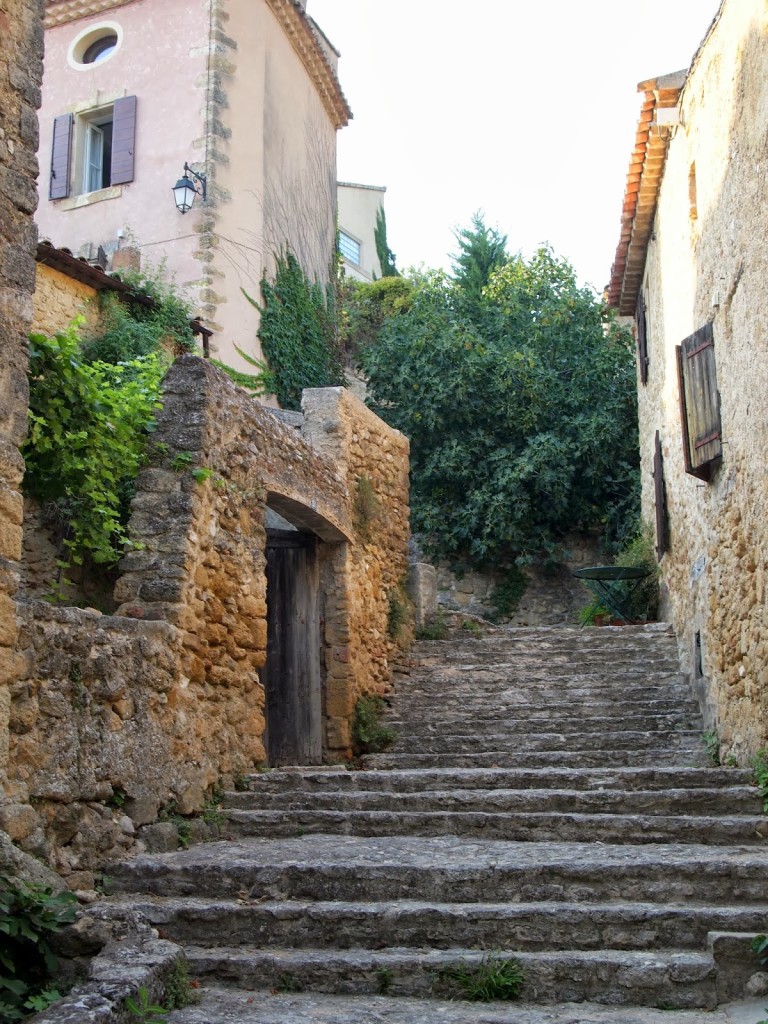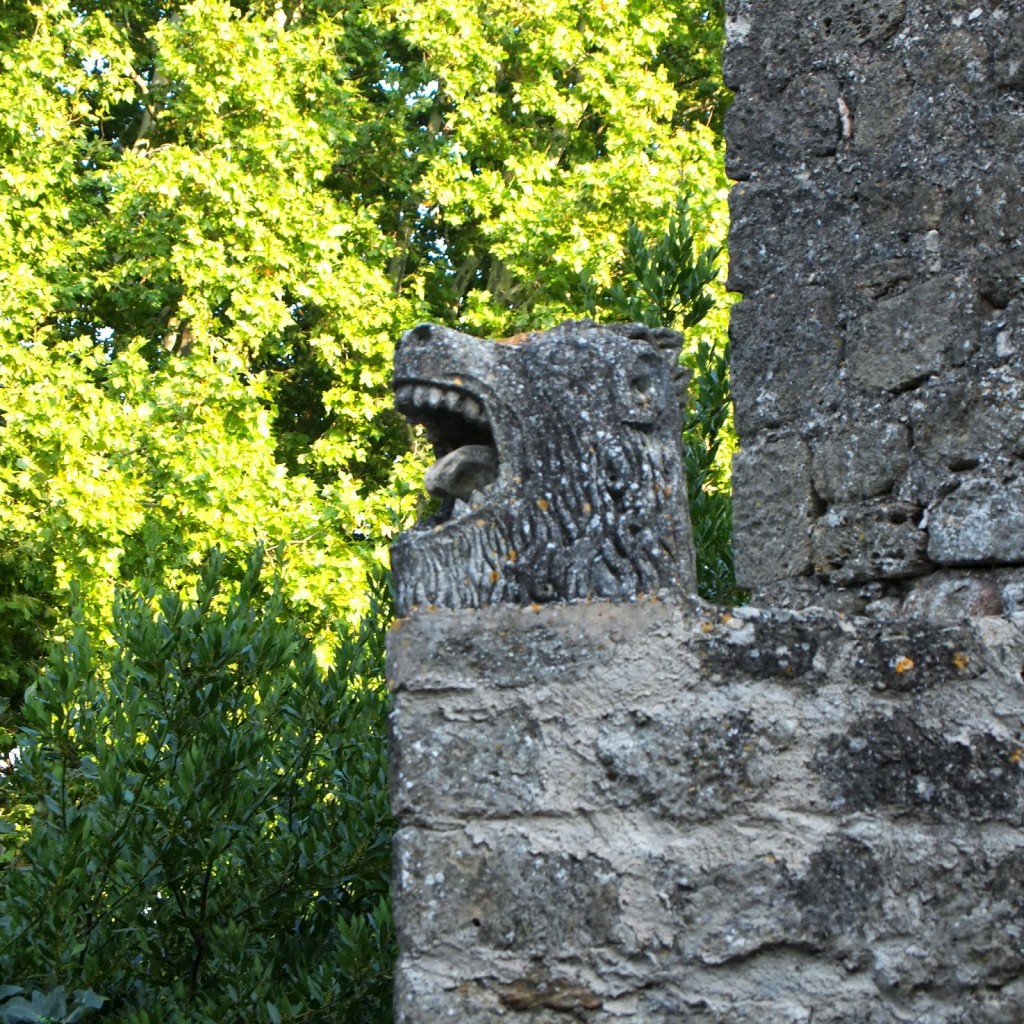 From the church, a meandering walk along tiny lanes lined with stone houses and pretty doorways to the center of the village, is easy and lovely. The Place de la Mairie is dominated by an attractive fountain (also in Manon des Sources) around which both cars and pedestrians make their way (since there are not many of either).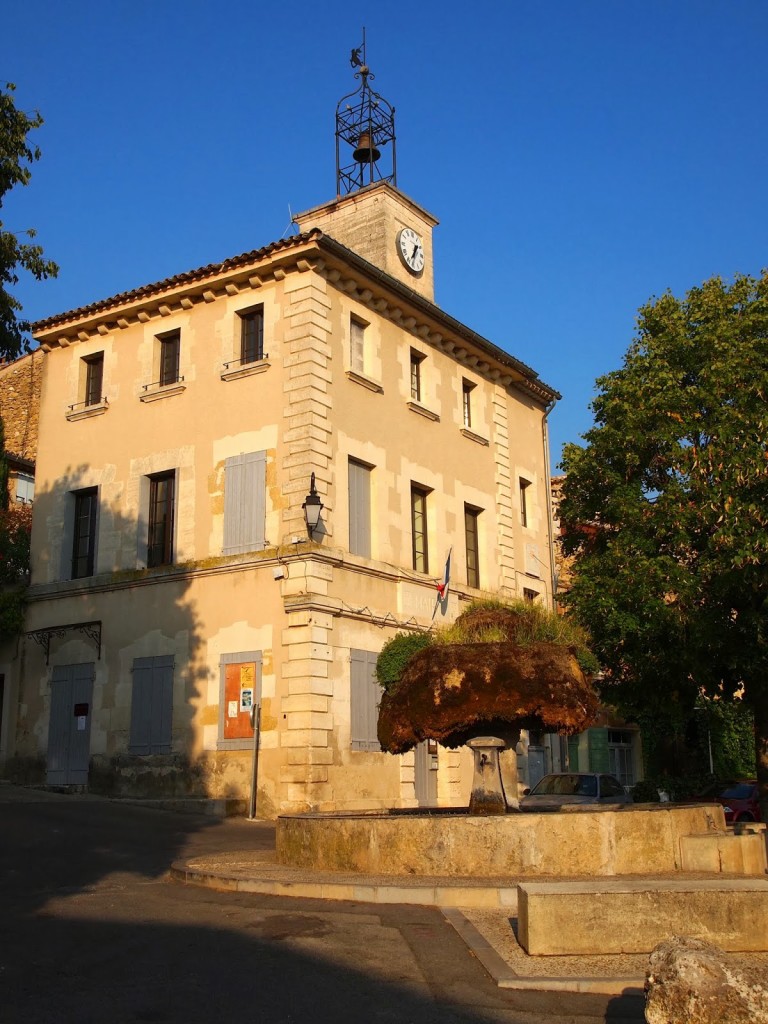 The Mairie (Town Hall) dates back to the 19th century and is adorned a campanile on its clock tower. There are two cafes, including one—L'Origan—that serves a very good pizza (after 7:00 p.m., if I recall correctly). In the warm months, dining outside is very inviting.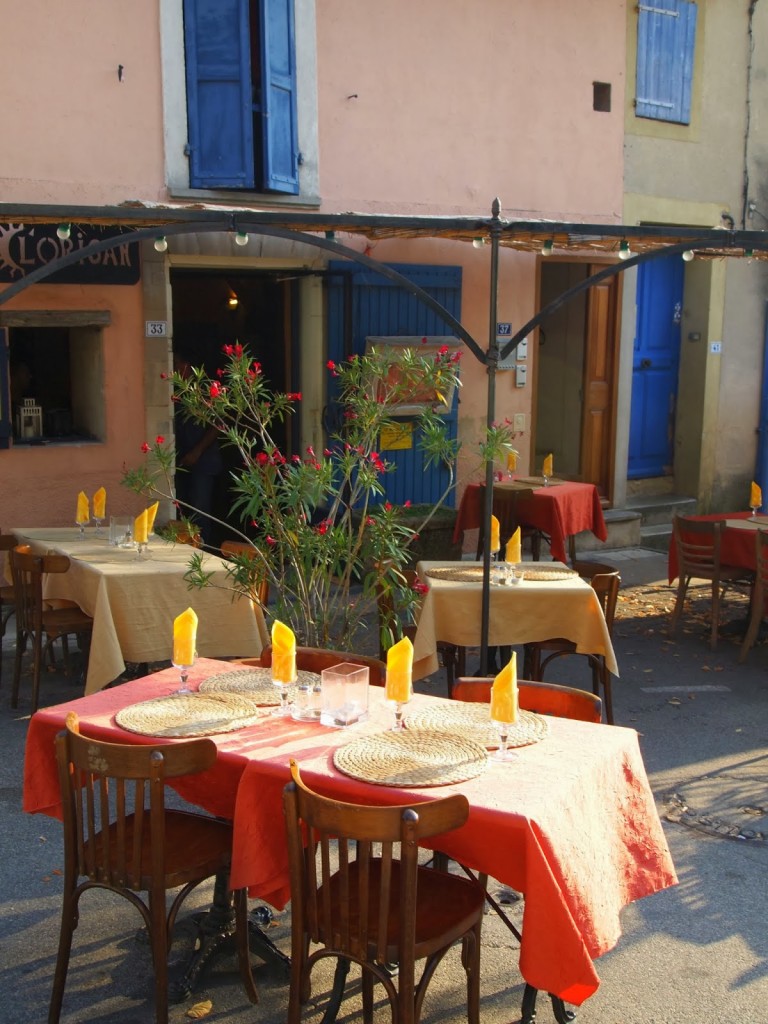 From the Place de la Mairie, walk north toward the Luberon mountains. Look for l'eglise de St Pierre (now the library) where you will find a pretty three-season sundial.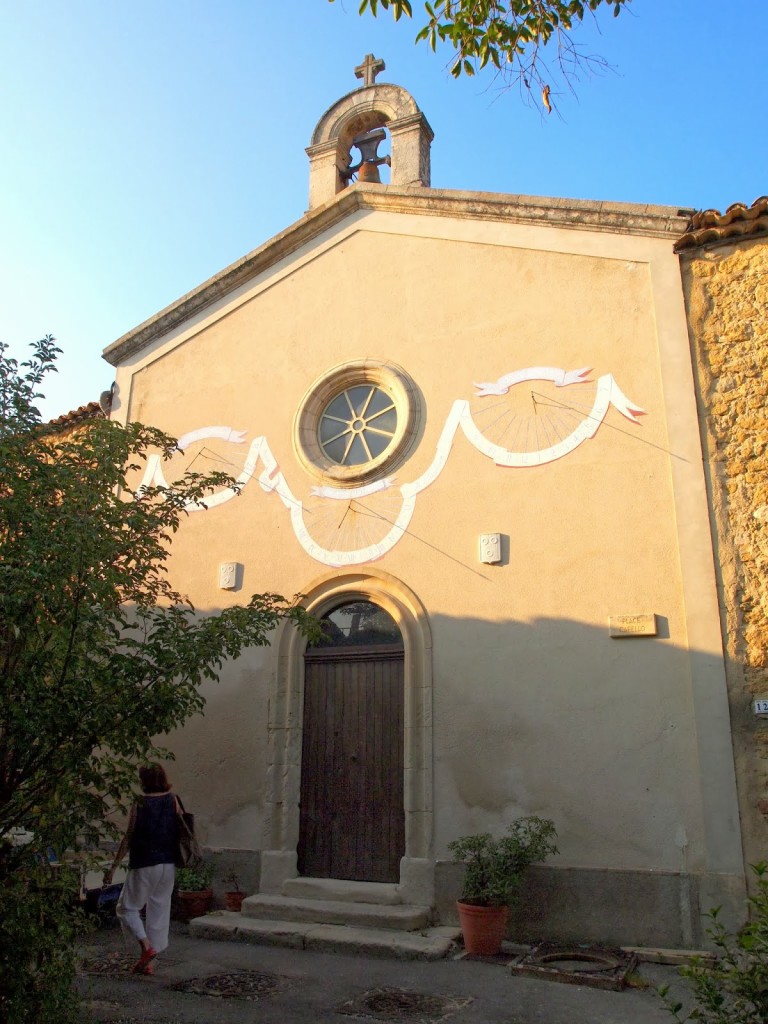 You will soon find yourself in what's known as the garrigue or the wild landscape of lavender, thyme, and rosemary where you will get a sense of the land where Jean de la Florette and Manon des Sources lived back in the 1920s.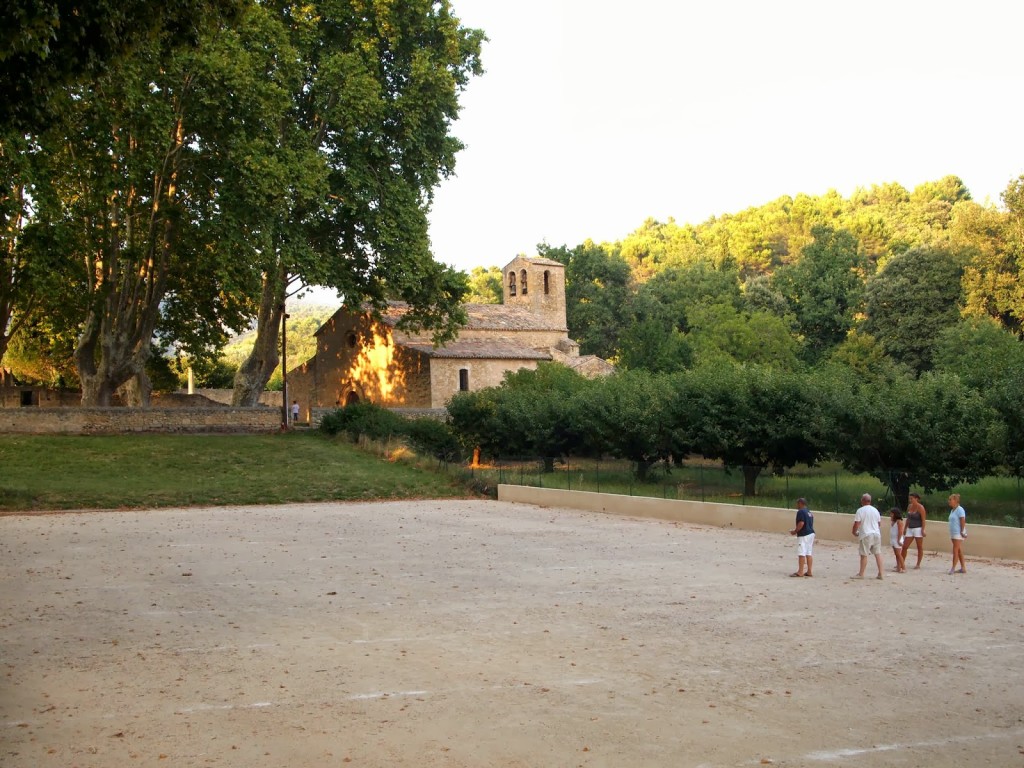 The road loops back to Saint Barthélémy Church where you will have another opportunity to take a seat on the same stone bench where the heart-wrenching scene between Yves Montand and Yvonne Gamy takes place.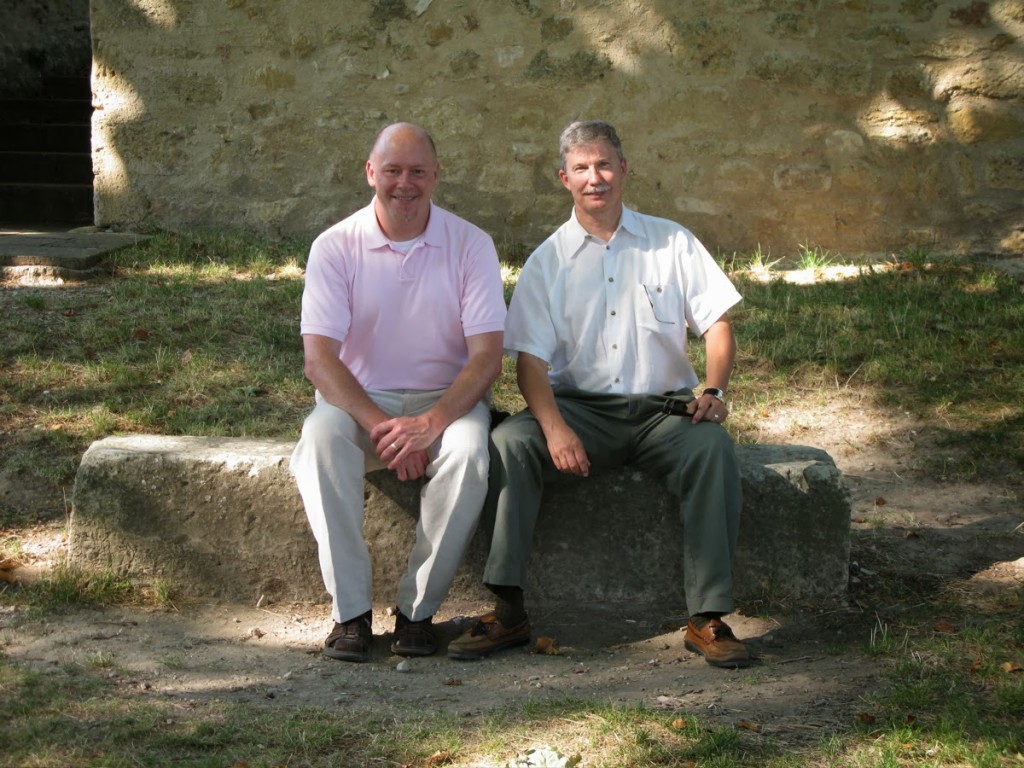 We are not the only ones drawn to the benches of Saint Barthélémy Church. One year, we had the genuine pleasure of meeting a couple—an older man and woman from Avignon—who were seated on a stone bench immediately in front of the church. It was such a peaceful scene that we asked the couple if they minded having their photos taken, an inquiry that led to a very pleasant conversation (as well as nice photos). We parted ways, not imagining that we would ever cross paths again. Remarkably, the next year we met again in the very same spot. We chatted again and, this time, exchanged contact information, which led to correspondence over the years and, now, we have planned a rendezvous with them in the near future in another area of Provence.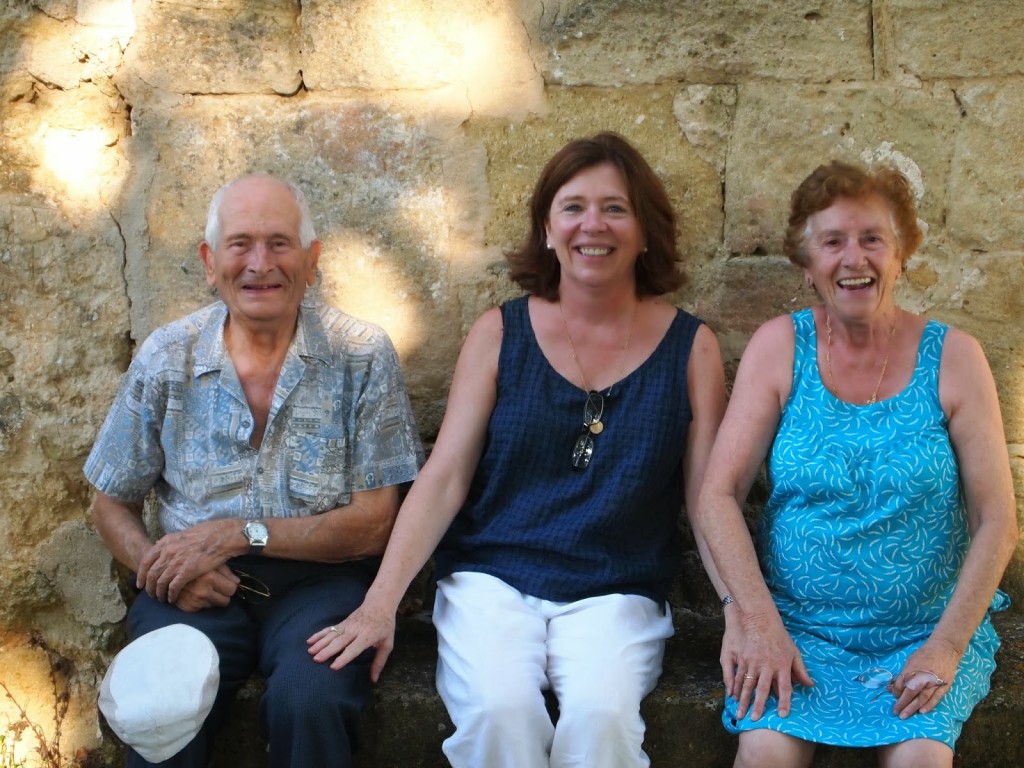 I wonder if Peter Mayle and his wife sit on these benches, reflecting on movies, books, acquaintances, and the circuitous path they followed from London to this tiny slumberous village. It is an inspiring vantage point.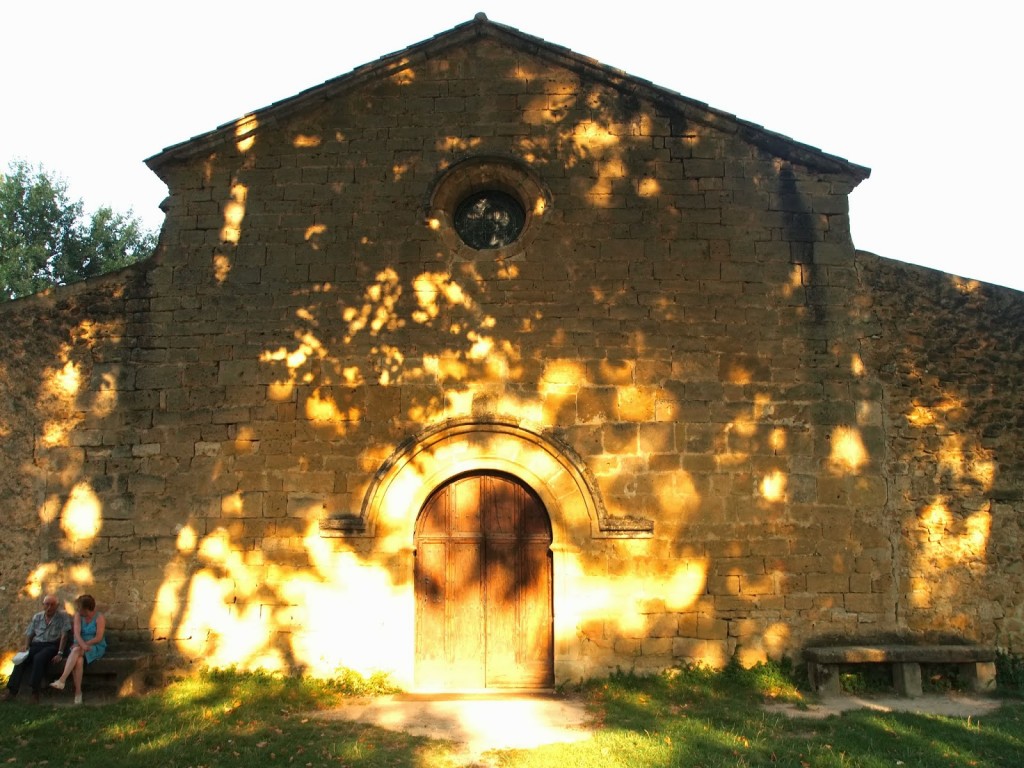 Perhaps, a little time on one of the stone benches at Church will nudge Mayle back to his memoir-style of writing, a genre for which his witty, colorful and sometimes irreverent prose seems perfect. I recently picked up his The Marseilles Caper, sequel to The Vintage Caper which I thought was a fun airplane read. I am told by someone who has his finger on the pulse of the Luberon that a third book in this series will be out in Europe next year. I will continue to root for more creative nonfiction, but, in any case, Mr. Mayle, please don't set any storylines in sleepy Vaugines.