30 ROSÉ WINES TO TASTE: PROVENCE COMES TO NEW YORK CITY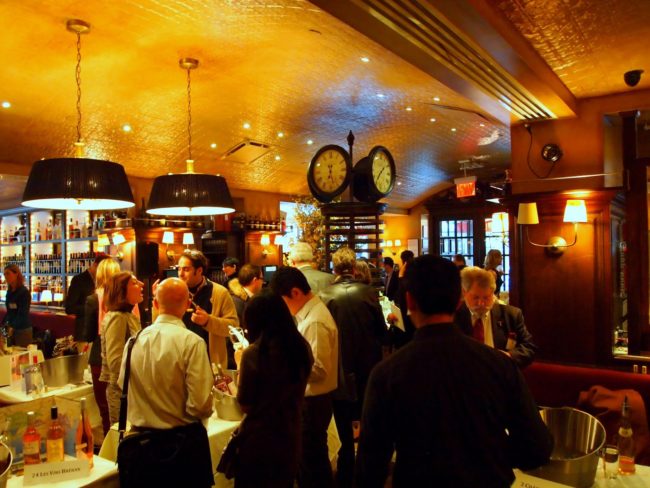 The growing demand for excellent rosés—and Provence's ability to meet that demand—was unmistakably clear at "Provence in the City 2013," a tasting of rosé wines in New York City last Tuesday. With over 30 wineries from the heart of the world's eminent rosé region, this tasting was the largest collection of pink wine producers that the United States will see this year, according to Conseil Interprofessionnel des Vins de Provence (CIVP), the French group that hosted the event.
Brasserie Cognac restaurant, in the heart of Manhattan, was the perfect setting for this annual event. An amazing array of hors d'oeurves were served under the watchful eye of executive chef Florian V. Hugo. This young chef, originally from Provence and with impressive culinary skills honed under the tutelage of Alain Ducasse in New York, Paris, Monaco and London, created a seemingly endless parade of savory and sweet foods, all of which underscored the immense versatility of the region's dry rosés.
"Pinch me," I said to my husband. "I've gone to Provence… or to heaven." (I wouldn't know the difference.)
CIVP, otherwise known in the U.S. as the Provence Wine Council, is charged with promoting Provence's rosé wines. Judging by the overflowing—and very happy—crowd of wine professionals and media folks, promoting Provence rosé is no longer required.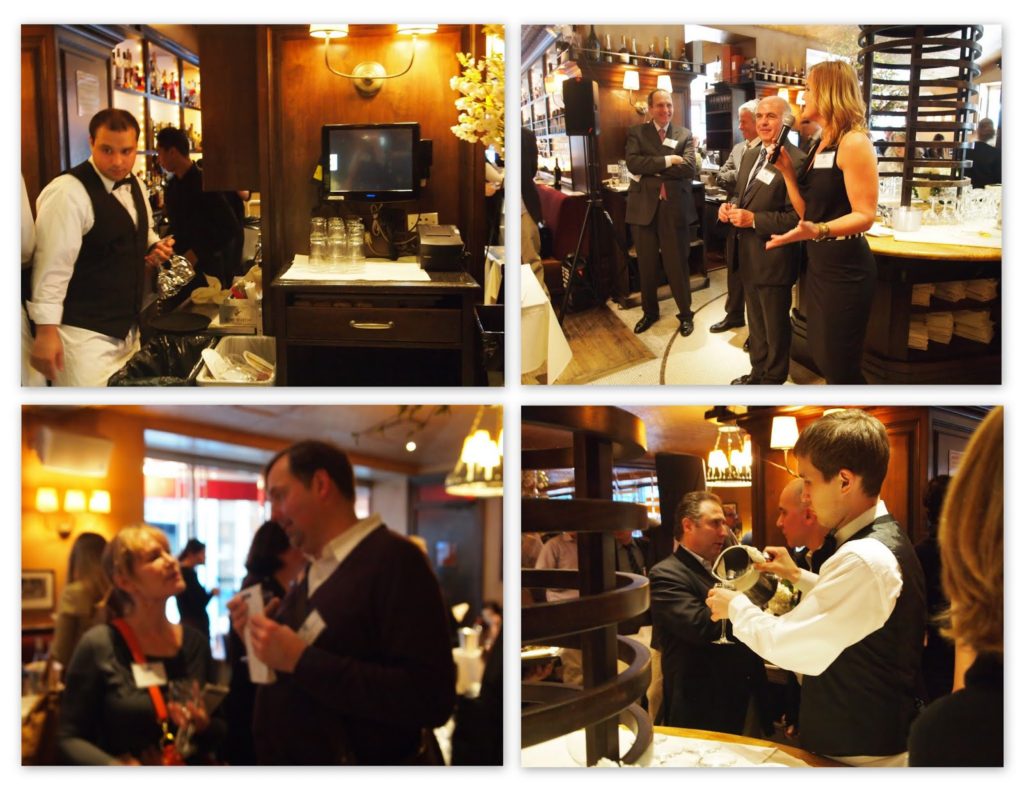 Rosé is not a trend—once Americans ditched the cheap sickly sweet soft drink called "white zin" in favor of the more complex, serious rosés of Provence, there was no going back. The U.S. is the second largest consumer of rosé wines—14% of world-wide rosé consumption! (France is number one, not surprisingly.)
France got a head start in drinking rosé. The Greeks introduced wine to the South of France as early as 600 BC and people in this area have been growing grapes and making wine ever since. It is the oldest wine region in France and is said to be rosé where wine originated . Today, Provence can boast that it is the world's largest wine region of Appellation d'Origine Contrôlée (AOC) status rosés.
Rosé has long been popular in Provence but the country's demand for pink wine is rapidly increasing. Even though wine consumption in France has dropped, the consumption of rosé has continued to grow. For example, the demand for red wine decreased from around 78% of total wine consumption in 1990 to around 56% in 2011. But, the consumption of rosé wine climbed from around 11% to just over 27% in the same period—9 out of 10 French wine drinkers report that they drink rosé.
Forty per cent of France's rosés come from Provence. Although readers of The Modern Trobadors know that excellent rosés are produced throughout Provence—for example, I have written about rosés from the Côtes-du-Luberon and the Coteaux de Pierrevert as well as the Vaucluse where Indication Géographique Protégée (Vins de Pays) wines are made. But the majority of Provence rosés come from the following AOCs: Côtes de Provence (73%), Coteaux d'Aix-en-Provence (17%) and Coteaux Varois en Provence (10%). The CIVP represents those three appellations and reports that member wineries produce 95% of the region's rosé.
As I wrote above, over 30 wineries from the aforementioned appellations were represented at this tasting. All of the wines were excellent, which made this tasting very personal. The wines with lots of points and awards—even a coveted gold medal from Le Mondial du Rosé—were not necesarially those that pleased my palate the most. The greatest challenge was distinguishing just how far over the moon we were about those wines we liked the very most….there were so many. Suffice to say that our tasting notes are, well, ours. Your notes would undoubtedly be different.
Finally, it bears reminding you that so much of the pleasure of a wine is derived from the food that accompanies it. Our choice of which wine to serve with a tofu-scamble tucked in a brioche cup would be different from our choice of wine to accompany yellowfin tuna tartare with a cilantro, lime, cucumber sauce. (Yes, these were some of the hors d'oeurves that were served!)
Here are some of our notes: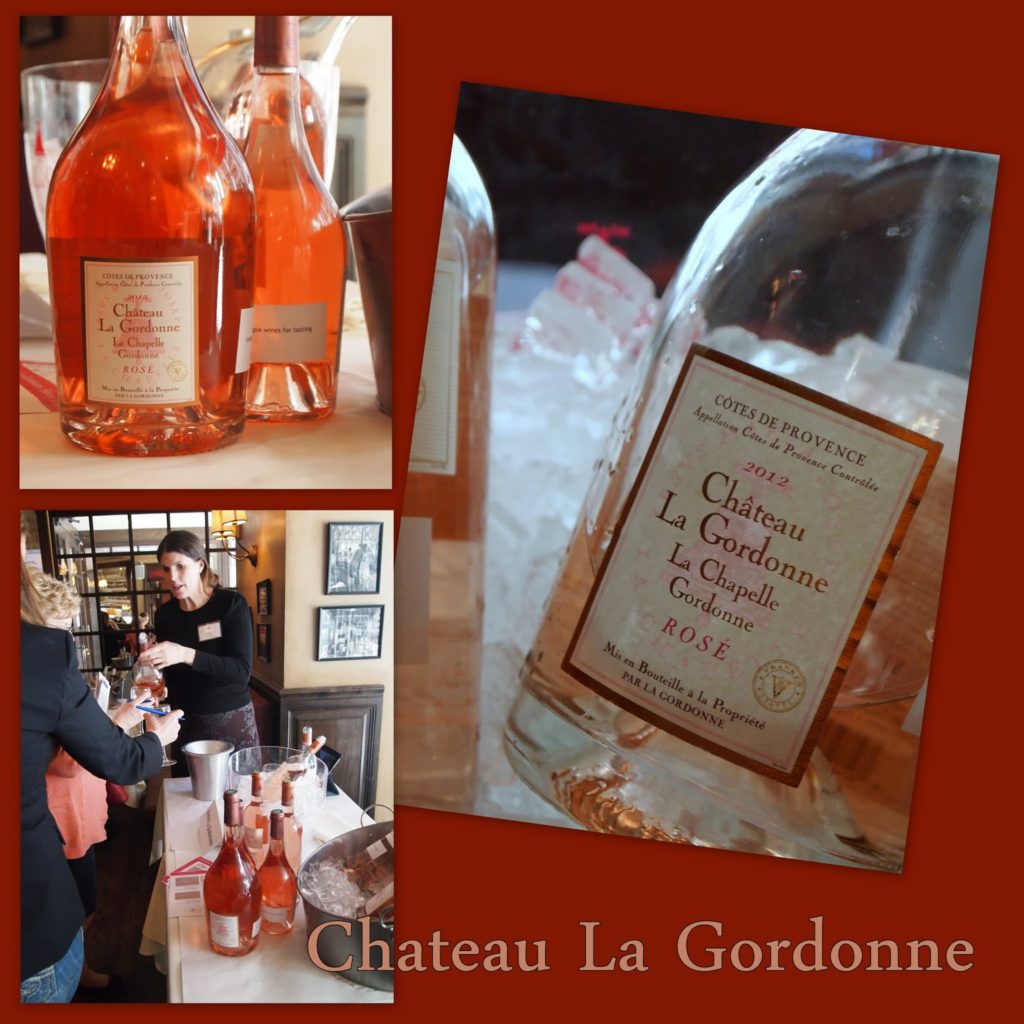 This small producer is located on the outskirts of Pierrefeu-du-Var, just north of Toulon, in the heart of the Côtes de Provence. The two wines we tasted—Chapelle Gordonne and Vérité du Terroir—are both made from Grenache (80%) and Syrah (20%), but the grapes for the former are more carefully selected, making it the celebrity. With 90 points from Wine Spectator and two Gold Medals (from Vinalies International and Mondial du Rosé) this powerhouse was simultaneously rich and delicate and bursting with flavor.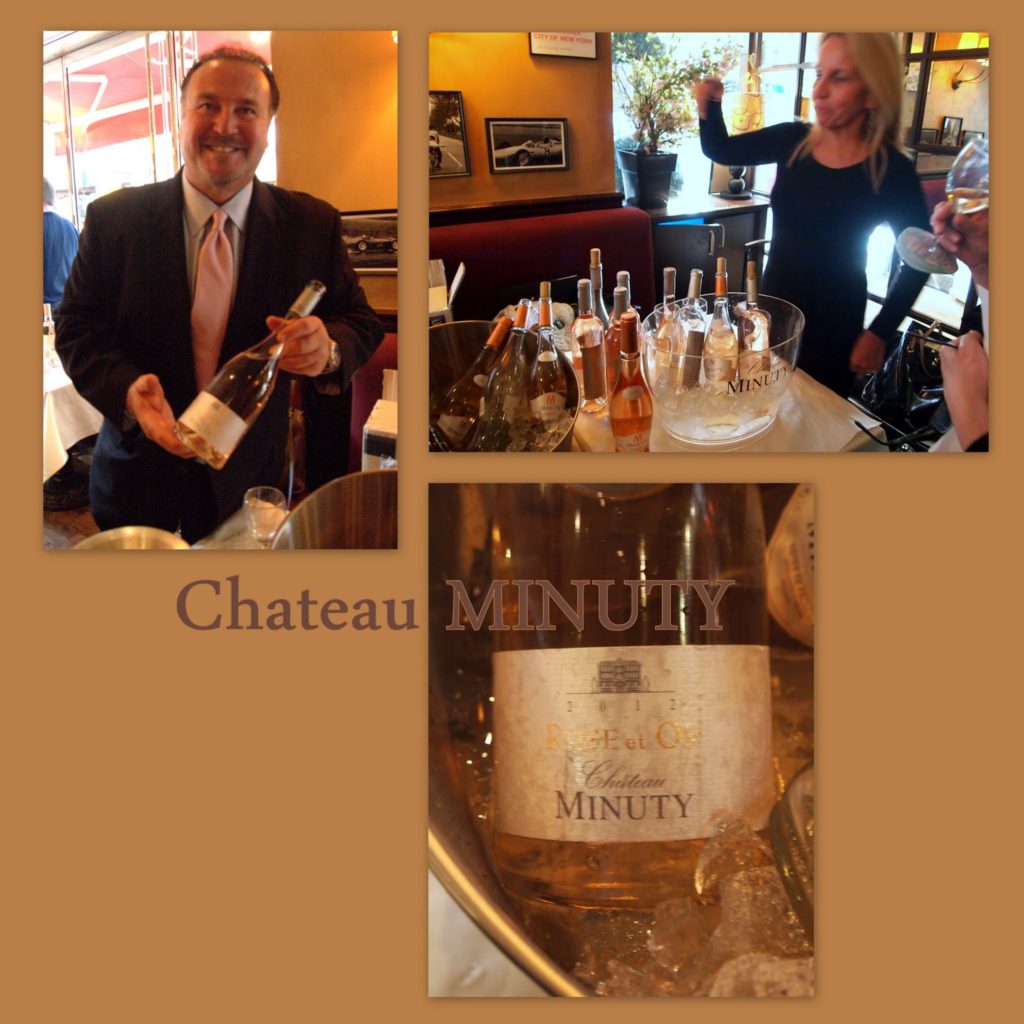 We were acquainted with these wines having had a memorable one (although I can't recall which one we had) with lunch in St. Tropez one summer. The winery is located near this famous Riveria city and has only a few real rivals in the area. Crisp and refreshing with a little minerally mouthfeel, we felt like we were on Nikki Beach again! Their Rose et Or is exceptional.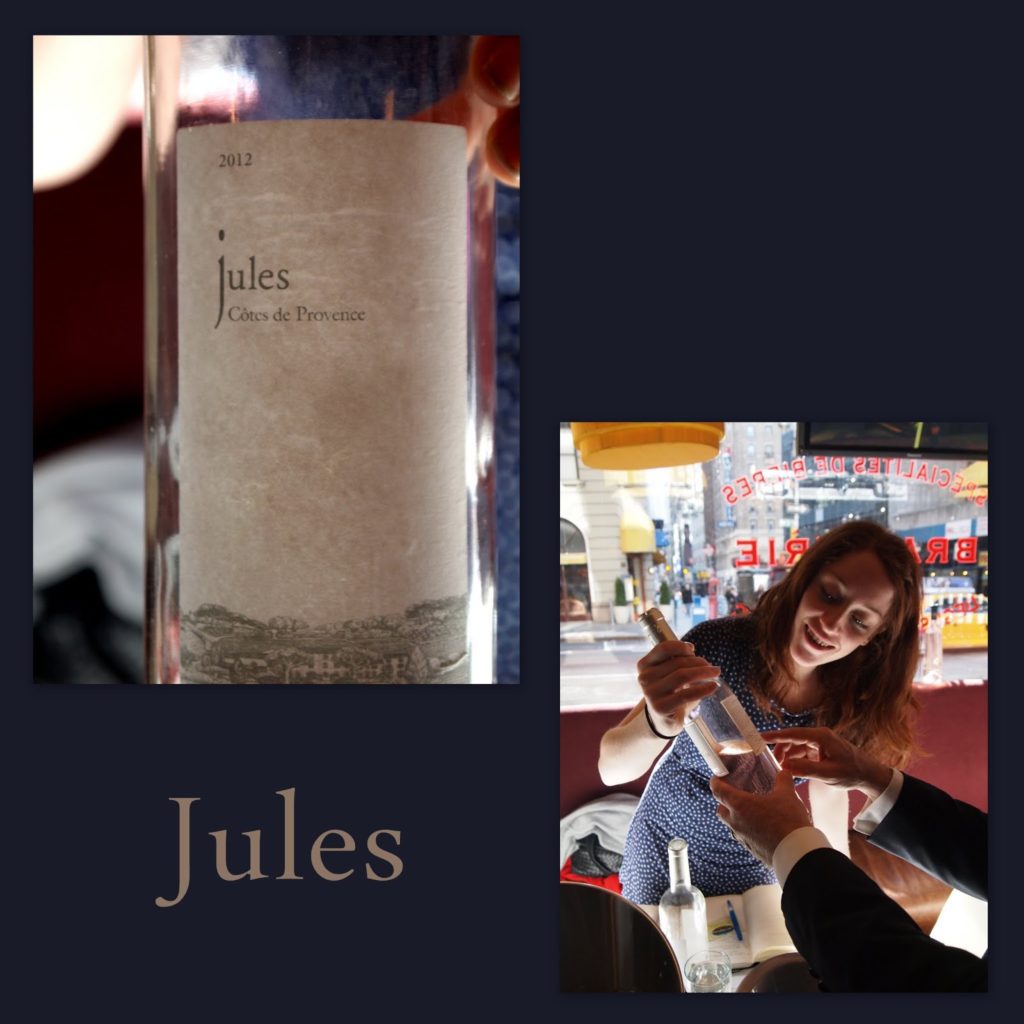 The table of Jules Wines was one our last stops. The sun was shining into this corner and the group that gathered around Maureen Daly from Barterhouse Imports laughed that we felt like we were in sunny Provence. Both of the Côtes de Provence rosés she poured—Esprit de Provence and Jules—quenched our thirst with great finesse. I preferred the former wine (with a blend of Grenache and Cinsault) but also really liked the latter wine (with a blend of Cinsault and Carignan). My husband's opinion was the opposite. The red wine was also good; a blend of Cabernet Sauvignon and Syrah, it was aptly named "Nectar."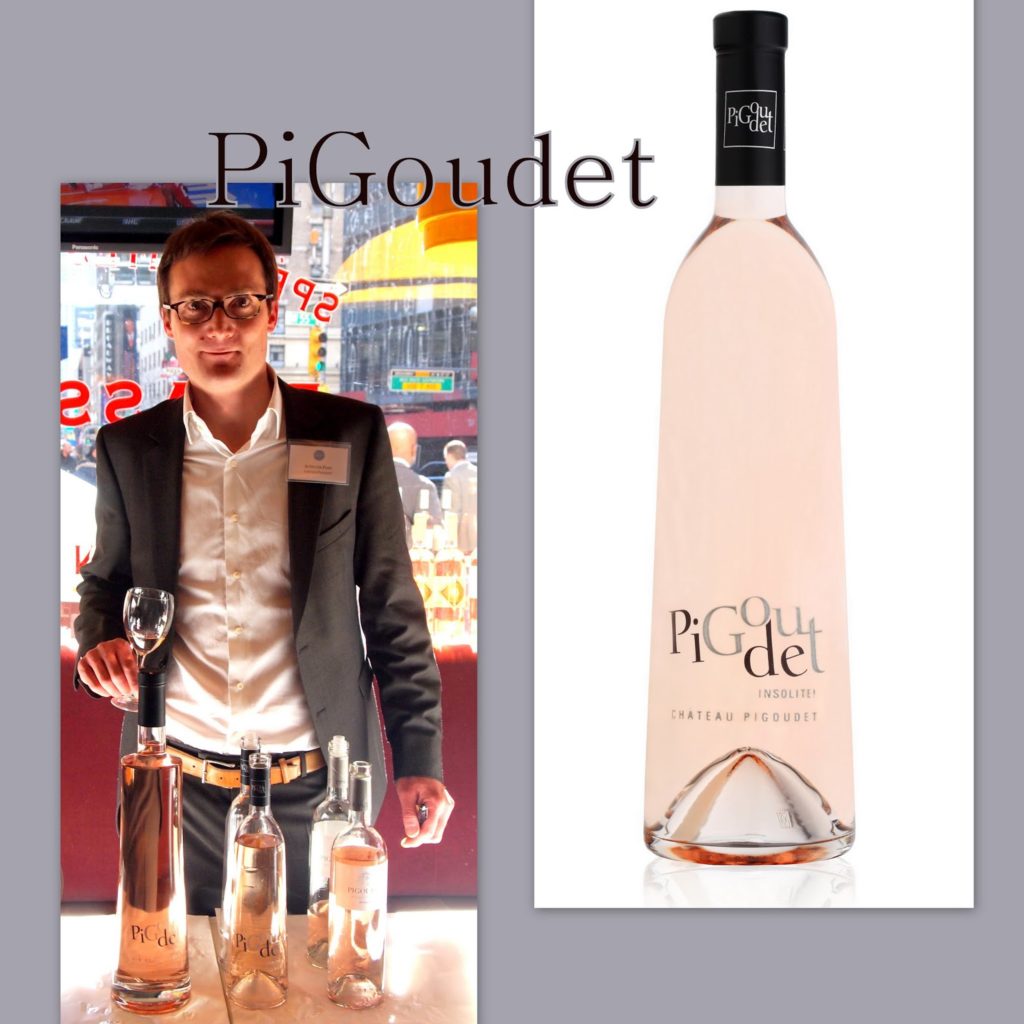 The shapes of the bottles that were filled with Provence's pink wine were quite varied, as were the labels. Chateau Pigoudet Insolite had both an unusual shape and an unusual label as well as an unusually appealing rosé. With a beautiful pale rose color made from Cabernet Sauvignon (55%), Grenache (40%), and Syrah (5%), it is described by the producer as "fresh and rich, silky and spicy texture, creamy and tangy, [with] citrus favors." I thought it was delightful. The second rosé, the Premiere, is a blend of Cabernet Sauvignon (30%), Grenache (30%), Cinsault (30%), and Syrah (10%) and has a more golden color. The producer describes this wine as having a "fresh aroma" of "strawberries, peach, banana, [and] hints of melon." This was my husband's favorite of the two. This producer hails from Rians in the eastern most corner of Coteaux d'Aix-en-Provence.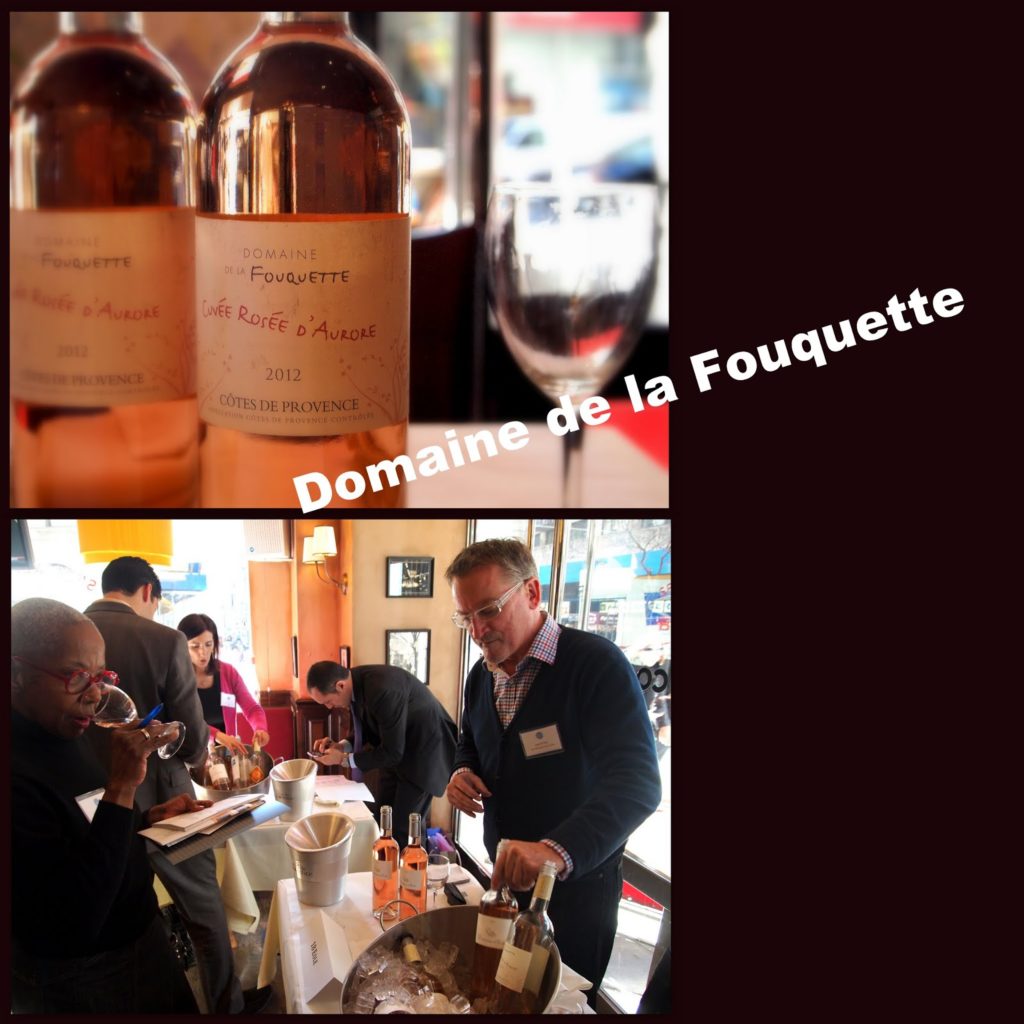 The Cuvée Rosée d'Aurore from Domaine de la Foquette was one of four rosé wines presented by John O'Neill of Jeff Welburn Selections Importers. John, pictured on the right, insisted that we taste this Côtes de Provence wine last of his four imports—and his advice was spot-on. It was one of the most unusual and, to my husband and me, most appealing rosés that we had the pleasure of tasting. My husband described it as rich and unctuous like a Viognier. It is a blend dominated by Grenache (65%) with some Cinsault (30%) with a little of the white grape Rolle. It would perfectly complement rich foods like lobster and has enough body to hold its own with a juicy cheese burger and the works. It is not for everyone but we really liked it.
We enjoyed all of his imports presented at the tasting, but another stand-out for me was the Côtes de Provence Rosé produced by Chateau de Pampelonne. Located near St. Tropez, this estate has been owned by the same family—the Gasquet-Pascaud family—since 1840. This rosé is a blend of Grenache (40%, Cinsault (30%), Syrah (20%), and Tibouren (10%), the ancient Greek variety occasionally seen in Provence rosés. It has a slightly deeper rose color than its companions. I thought it had a lovely nose and a lot of flavor (the particulars of which I cannot decipher in my notes).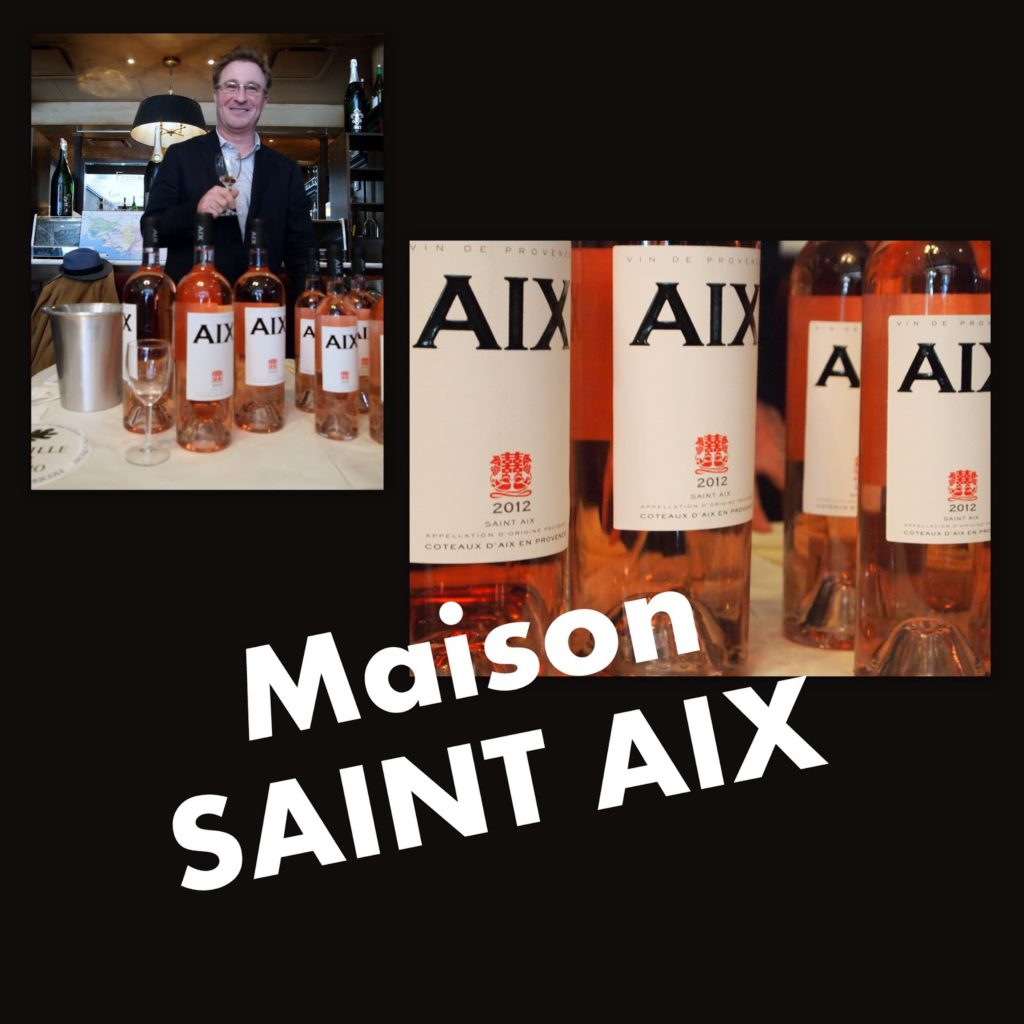 One could not miss the bold label of this pretty pink wine. Fortunately, the contents definitely live up to its big label. Located, as the name suggests, just outside Aix-en-Provence, this wine is produced by Domaine de la Grande Seouve, a former truffle farm. With newly renovated cellars, the estate's goal is to produce "the best rose in the world." While they may not have reached their goal just yet, they are on their way. We thoroughly enjoyed this blend of Grenache, Cinsault, Syrah, and Counoise grapes. Judging by the awards and accolades, so have others.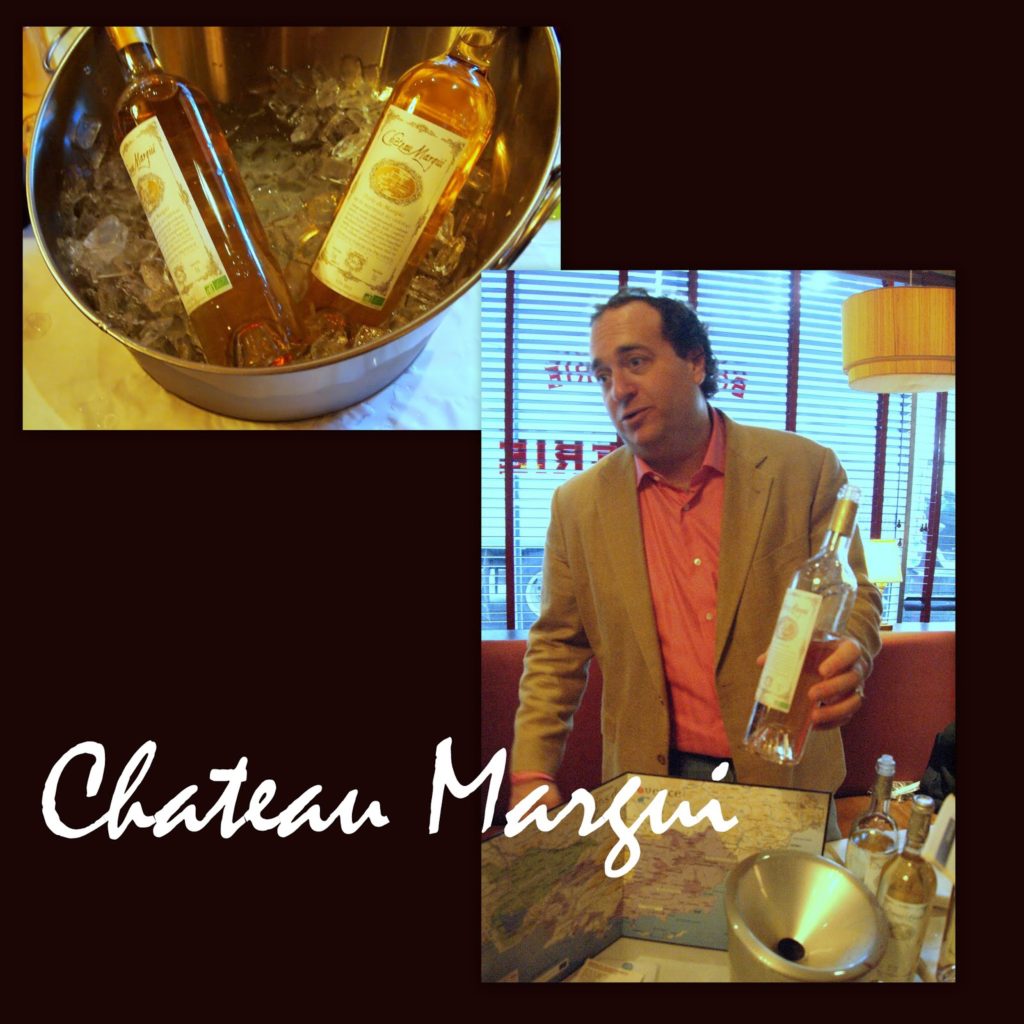 Chateau Margui, next door neighbor to Brad and Angelina (as in Pitt and Jolie) in the Coteaux Varois en Provence, produces a light, delicate and very pleasing rosé. Lots of minerals in the mouth and a very satisfying finish. We are familiar with this vineyard because an acquaintance from a winery in the Luberon recently went to work there. The vineyard was purchased by a young couple, Marie-Christine and Philippe Guillanton, in 2000. Although wines had been produced for many decades on this property, the estate had been neglected since the early 1970s. The new owners worked tirelessly to revive the chateau and its vineyards (and the olive groves). It now has full organic certification, many awards, and some fine wines.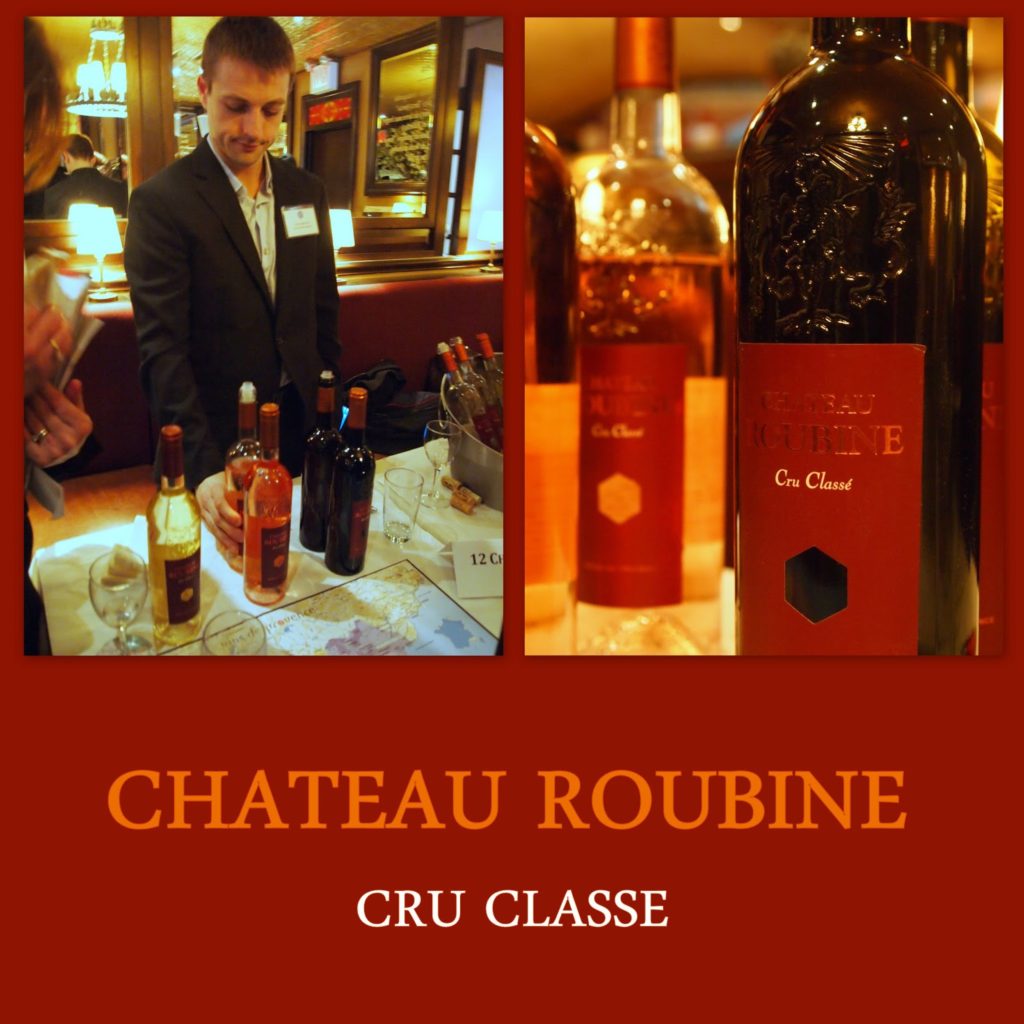 Chateau Roubine is one of the few Cru Classé wine producers in the Provence appellation. This lovely rosé is a blend of a long list of grapes: Cinsault, Grenache, Cabernet Sauvignon, Carignan, Tibouren, Syrah, and Mourvedre varieties. We really enjoyed this quintessential Provence rosé—dry, crisp, and infinitely refreshing—as well as their red. One of the oldest producers of wine in France, its roots go back to the Templars in the 14th century. Its emblem of dragon, lion and sunbeams signifies its location between Draguignan (dragon) and Lorgues (lion) in sunny Provence.
Ah, so many rosés and so little time—or space! We did not get to try all the wines that were included in this wonderful tasting.
Chateau Saint-Pierre
, a very appealing rosé that is widely available in Provence, is one of the few Provence rosés we can buy in New Hampshire and one we included in a rosé tasting in our home. "Whispering Angel," a rosé produced by Caves d'Esclans—Sacha Lichine, was one we steered clear of until the very end. I must confess that the name made my legs wobble. But, in spite of a name that sounds custom-made for folks who don't really like wine, it was terrific. By the way, it is the same name in France.
We began our tasting with Chateau de Saint Martin–Cru Classé and returned for one final taste. I still preferred the Eternelle Favorite Cru Classé–lots of minerals–and my husband still preferred the Grande Reserve Cru Classé, arguably the more complex of the two. I am sure you would be delighted with either one.
Forgive us for failing in our mission to give all the wines a sip. We shall endeavor to do better next time. But, even this abbreviated list will keep you busy for a while. Happy tasting!