ESCAPE THE GLITZ OF CANNES WITH A VISIT TO ÎLE SAINT HONORAT
by Susan Manfull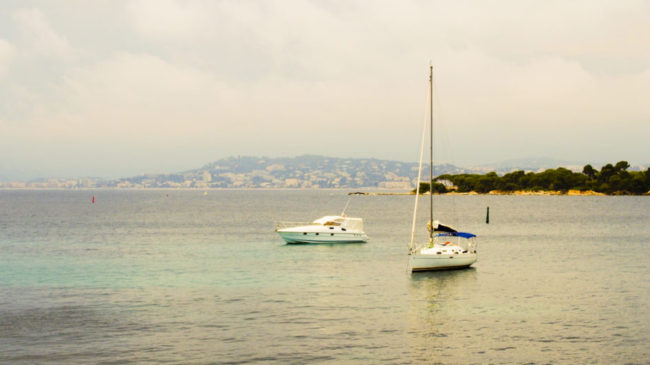 Cannes is the quintessential French Riviera resort, renowned for its glamour and bling year-round. Come May and the internationally acclaimed Cannes Film Festival, the Promenade de la Croisette that wraps around the waterfront, passing the Palais des Festivals et des Congrès where the festival is held, will swell with even more rich and famous folks who have flocked to Cannes to rub shoulders with celebrities and, oh yes, see a few film premieres.
It's hard to imagine Cannes as an unassuming fishing village, but it was… until after World War II and the inception of the Film Festival. It would have happened without the movies, they just hastened it. British elite had begun arriving as the 19th century rolled into the 20th, but they brought their wealth without today's concomitant glitz. Understated luxury. Today it's all about big jewels, designer bags, shoes, and gowns, and flashy Italian cars.
If you are looking to escape that scene for a few hours—of course, if you are there this May, first see Woody Allen's Café Society—I recommend Île Saint Honorat, the smaller of the two main Lérins Islands. There are actually four islands, but the two smallest are not inhabited.
Île Ste Marguerite is the largest of the islands; its claim to fame is the Fort Royal, where the mysterious "Man in the Iron Mask" was imprisoned for ten years in the late 17th century and where his cell has been preserved for tourists to see. Like Île Saint Honorat, significant parts of the island are covered with thick blankets of Herbs de Provence as well as pine and eucalyptus trees, making for very fragrant strolls, and the rocky beaches are lovely. Archaeological evidence suggests the islands were inhabited at least a couple thousand years ago by Romans who may have christened them Lerina and Lerin, respectively.
I am drawn to Île Saint Honorat, the island that has long offered shelter to those seeking a monastic life. In the early 5th century, Saint Honoratus, for whom the island was (re)named, founded a monastery on the island. Although he had intended to live in solitude, religious disciples followed him there and eventually created a monastic community. By 427, the monastery had grown so much in size and status, that monks came from across the continent to study, including, reportedly, Saint Patrick. During the 5th and 6th centuries, the monastery thrived.
For many centuries to follow, however, like most of this part of the world, Île Saint Honorat suffered from various raids by the Franks and Saracens, among other roving marauders. During periods of peace, it returned to a venue for pilgrims seeking refuge for religious and contemplative study. By the Revolution, members of the monastic community had become so few in number that it was closed in 1787. Later, after being acquired by the State, it was sold to an actress, by the name of Mademoiselle de Sainval, who made the island her home for 20 years.
In 1859, the Bishop of Fréjus (40 km south of Cannes), who wanted to rebuild a religious community on the island, purchased it. Around 1870, a Cistercian community was founded. Today, around 20 Cistercian monks still live and work on the island in the Abbaye de Lérins.
So, why was I drawn to this island? Alright, I confess the magnet was wine. The monks tend to 8.5 hectares (21 acres) of grapevines and make seven exceptionally good cuvées—three white and four red—including a limited production of a highly regarded Pinot Noir that goes for about €200. In an upcoming Provence WineZine article, I will write more about the wines my husband and I tasted with Eric Martin, Head of Business Development at Abbaye de Lérin; suffice to say now that the wines alone are well worth the 15-minute ferry ride over to Île Saint Honorat.
It was a gorgeous day—dominated by the brilliant Provençal sun and blue skies dotted with puffy white clouds—when we boarded the ferry from the Quai des Îles in Cannes, heading to Île Saint Honorat. (Easy to find and ample parking in "Parking Laubeuf" on the mid-June day we were there.)
Upon arrival, any residual stress quickly evaporates. Life moves slowly when one walks everywhere (there are no cars) and the natural surrounding is so lovely and peaceful. (Who cares if you don't have a Gucci bag?)
We had an appointment with Mr. Martin for a winetasting. He met us at the dock and we headed to the wine and liqueur shop, very near the wharf. We were fascinated by wines' striking reflection of their terroir–we could literally smell and taste the sea with each sip. (I can't wait to finish the Provence WineZine article!) We learned that the monks make a modest living by selling their wine and liqueurs (and were happy to help support them). Before they produced such high-quality wine, they also grew lavender; but most of those fields have been replaced by vines. There are still several hundred olive trees which provide the olives for a small production of olive oil, also sold.
It is a short walk (about 6 km, a mile or so) to cover the circumference of the sites of the island. The whole island—including the "Monks Only" parts—is only 1.6 kilometers in length (slightly less than a mile) and 400 meters wide (.25 miles).
By the time you've returned to catch the ferry (or enjoy lunch at Restaurant La Tonnelle—do make a reservation—or at Snack Les Canisses), you will understand why Saint Honoratus was not destined to be a hermit. And, why I was so drawn to the island (beyond the wine).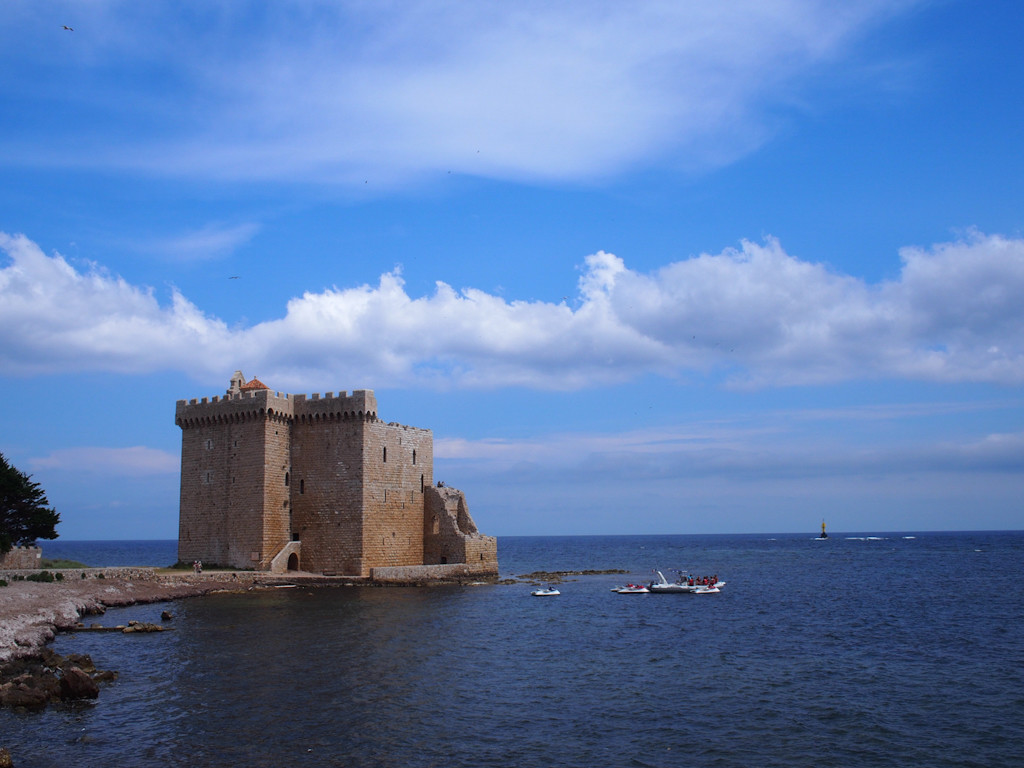 Wear your walking shoes. Bring your camera, maybe a bathing suit, perhaps a picnic lunch, and definitely a sturdy bag to carry your wines and liqueurs back to your vacation home. The tiny bottles of liqueur make great gifts, as evidenced by David Scott Allen's column on my (other) blog, Provence WineZine—he created a pairing that the monks would certainly endorse.
The last ferry is 6:00 p.m. (from May through September). I don't know what happens if you miss it. There are rooms—very basic—to rent in the monastery (separate from the monks' rooms) but when I tried to reserve one, I was politely informed that they were reserved for people on a spiritual retreat. Winetasting, apparently, did not fall into that category. (I may try again.)
On the way back, you'll have a sweeping view of the Riviera. In 15 minutes, you'll be back in the glitz and glamor of Cannes and, from May 11 to 22, 2016, can catch another film.
Notes:
For information about ferry from Cannes to Île Saint Honorat , please click here.
For information about the Cannes Film Festival, please click here.