LOU PÉBRE D'AÏ IS A GREAT REASON TO MAKE A DETOUR TO LAURIS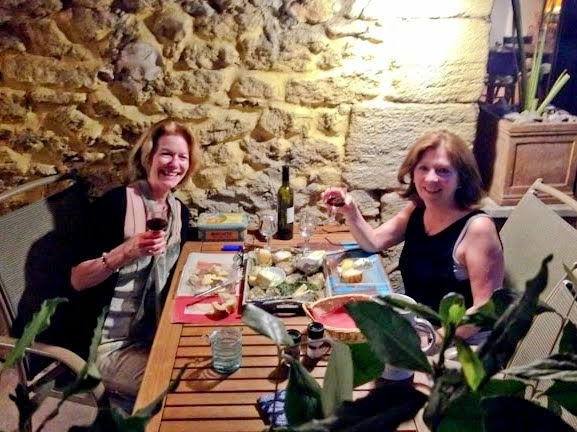 Aside from watching my daughter play soccer in Lauris, I never had a reason to get out of my car in this rather drab looking town, just a few kilometers south of Lourmarin. I hasten to add that the people at the soccer field were friendly without exception and took an especially warm interest in my daughter, the sole female player on the field, but for ten years, I drove straight through their little town without so much as a stop at the Petit Casino for a liter of milk.That is, until I heard about a small restaurant in Lauris with a huge following: Lou Pèbre d'Aï. Located on Avenue Joseph Garnier, the main street traversing Lauris, it is in a traditional Provencal building topped with a tile roof. The lovely stone façade is accented by wrought-iron lanterns and burgundy-colored shutters and a matching canopy that reads "Restaurant Lou Pèbre d'Aï."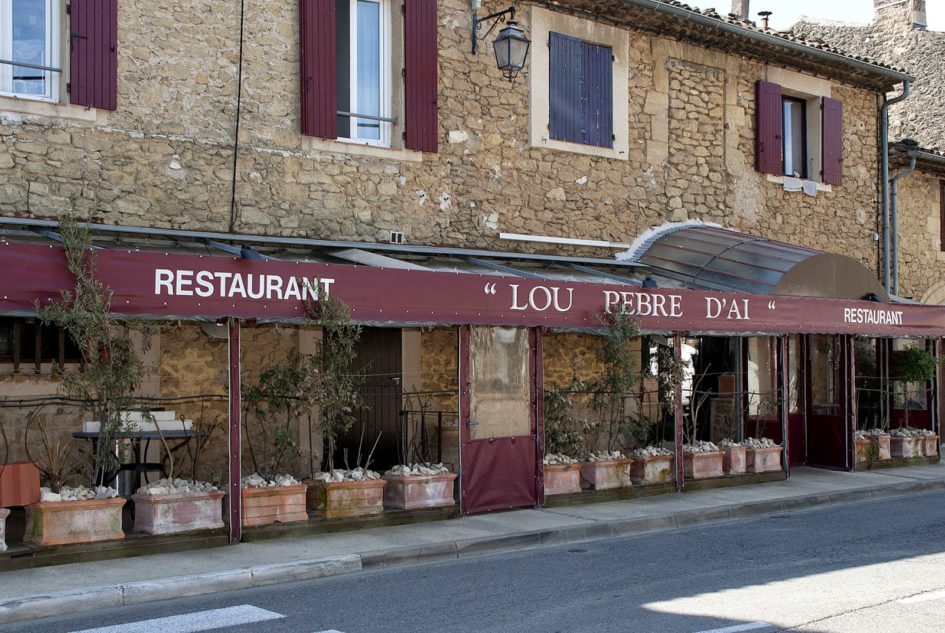 If a building may be described as unpretentious, this one is. It makes no attempt to impress passersby but, like the restaurant itself, it doesn't need to. People-in-the-know flock to the restaurant because they'll find terrific food, genial service, and a charming ambiance.According to Jean-Christophe Sapazean, who runs the front of the house at Lou Pèbre d'Aï, the restaurant was established in the 1990s but it wasn't until 2006 that the current owner/chef, Thierry Guibal, took the reins. That is when the buzz started.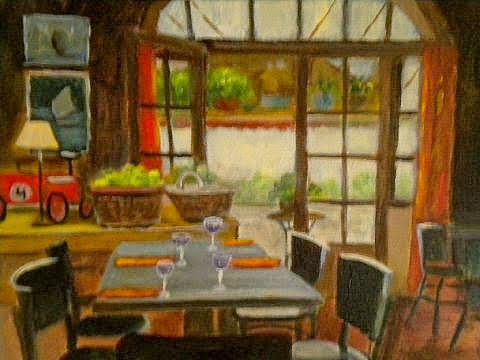 Maryjane Conary and her husband liked Lou Pèbre d'Aï so much that she
was inspired to paint this piece. See more of her work by visiting her website.
www.maryjaneconaryartist.com.
People began asking me if I had been there. As the years passed, I received emails that suggested (politely) that I was remiss in my responsibilities as a blogger who focused on the Luberon not to have been to Lou Pèbre d'Aï. The trouble at that point was that I couldn't get a table!
Finally, my husband who was in Lourmarin by himself one spring, was invited there for dinner by our banker who lives in Lauris. Towny's report was excellent and matched the consensus of local opinion: very good food and a lot of it! It's like French comfort food, Towny said. So, a little over two years ago, I included Lou Pèbre d'Aï in a TMT article entitled "20 Favorite Restaurants in and around Lourmarin," drawing many favorable comments and emails from the loyal fans of Lauris' popular restaurant.
Lis Steeden, a friend who has been a fan of Lou Pèbre d'Aï for several years, recommended dinner and the prix fixe menu at 22.50€. The lunch prix fixe menu, a real bargain, is just 15.50€ (including a ¼ carafe of wine) and all reports are that this meal is excellent, too.
Recently, Pamela O'Neill and I were able to snag a table for dinner. On a Sunday evening in June, before the summer crowds had descended, there appeared to be a few open tables that night which won't be the case now; but with some planning and a little flexibility, I am confident you will be able to reserve a table. Read on to see why you will want to try.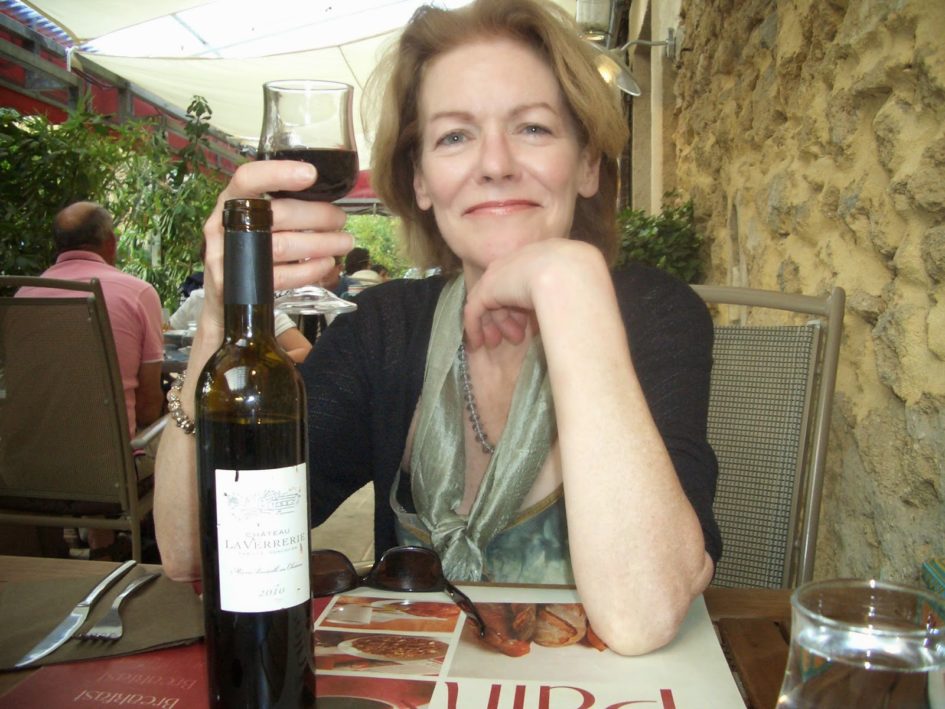 Santé! Photo: Susan Manfull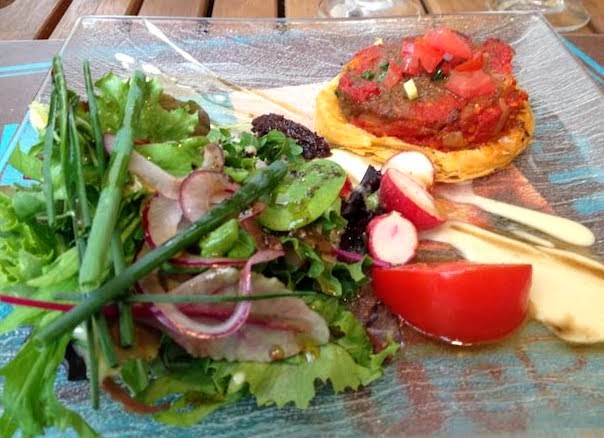 Tarte tiède tomate et aubergine, tapenade aux olives. Photo: Pamela O'Neill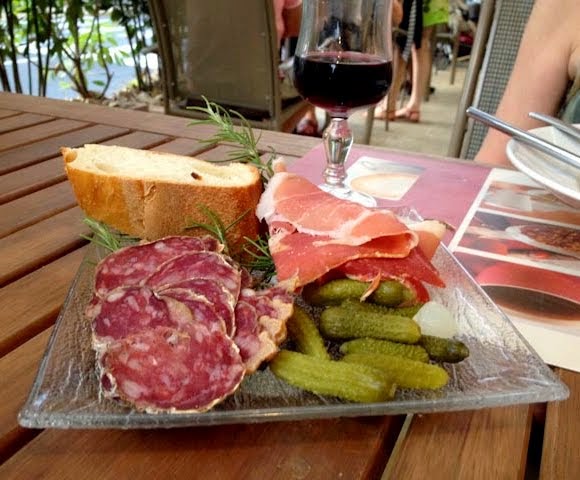 Charcuterie offert par a la maison. Photo: Pamela O'Neill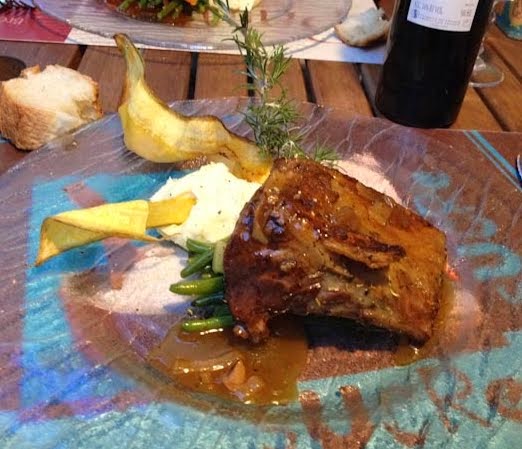 Carré d'agneau rôti. Photo: Pamela O'Neill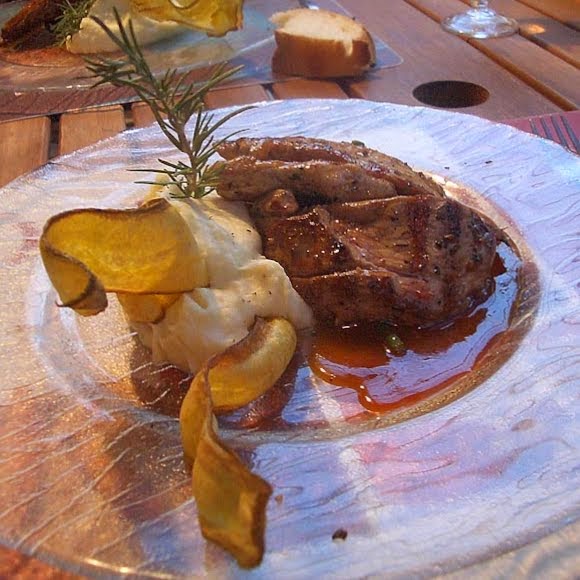 Mignon de cochon au four laquéau miel. Photo: Pamela O'Neill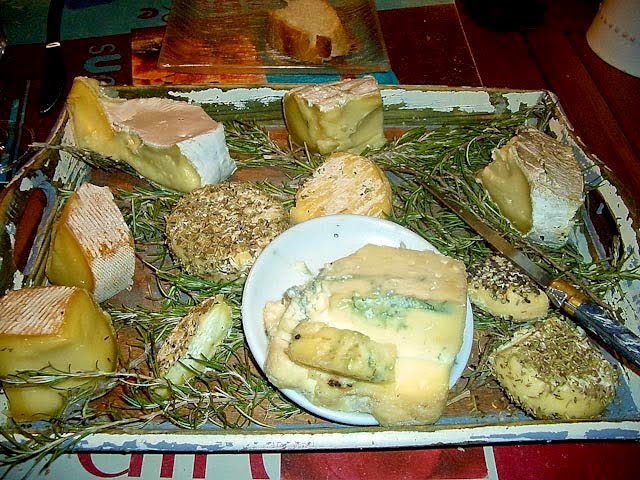 Fromage. Photo: Pamela O'Neill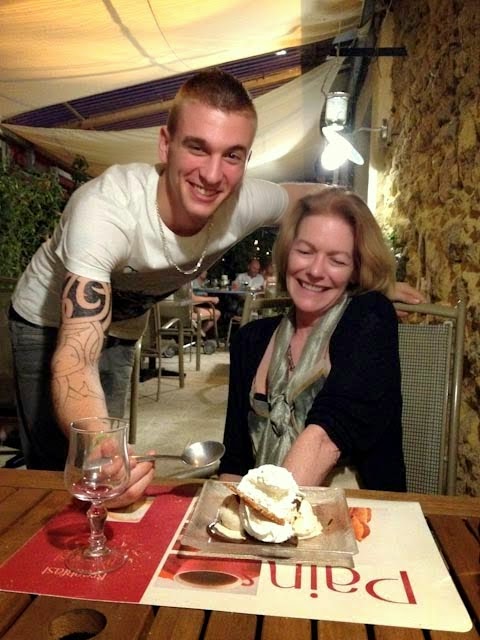 Pamela ordered the craquelin et sa nougatine maison upon the recommendation of the
waiter. "Delicious," she said. I ordered the creme brûlée a la vanille, also delicious.
Pam and I ordered from the 22.50€ menu although the pissaladière accompanied by a salad and the demi-magret of duck from the 27.50€ prix fixe menu were very tempting. With lamb and pork as our main courses, we selected the Château La Verrerie Rouge (2010), a wine we had tasted—and thoroughly enjoyed–earlier that day at the Château itself.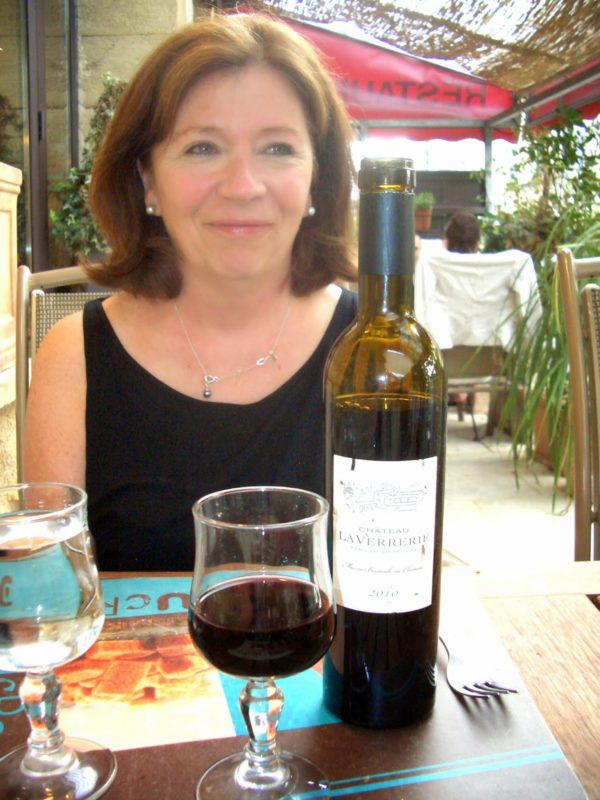 Photo: Pamela O'Neill
It was a delicious meal, reminiscent of the more well-known Bistrot du Paradou, another of our favorite restaurants (located just outside Les-Baux-de-Provence). In both places, the food might be described as upscale French home-cooking. In both places, the food is perfectly cooked and seasoned with fresh herbs. It is un bon repas that will bring you back again and again. It is not light fare and, in fact, I think I would most welcome a meal in either restaurant on a blustery fall day. On the other hand, I would jump at the chance to go next week.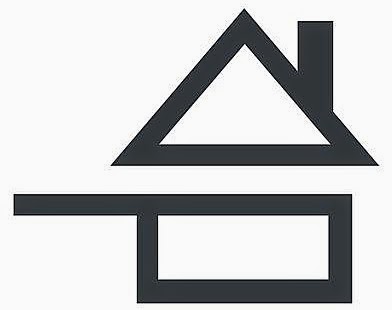 Fait Maison Logo
With all the news about the French government introducing the
"fait maison" (translated, "homemade") logo
to distinguish dishes that are made in the restaurant from the infamous boil-in-the-bag meals that have tarnished the reputation of French restaurants, I thought we should inquire whether Lou Pèbre d'Aï will be displaying the logo in their window (to indicate that all the meals are fait maison).
"We are all fait maison," said Sapazean. "If we are legally mandated* to display the logo, we will but our clients already know this and do not need a logo to let them know!"
So, who is Lou Pèbre? In all the years I have talked about this restaurant, I had never realized that "Lou Pèbre" is not a person. Instead, "Lou Pèbre d'Aï " is the Provençal name for sarriette…that is, the herb known in English as savory. I suspect this name underscores the aromatic freshness of their food.
Interior corner Lou Pèbre d'Aï. Photo: Pamela O'Neill
_________________________
Notes:*Incredibly, apparently the burden seems to fall on the restaurants that do make their food in-house —if the logo is not displayed or each homemade item is not identified on the menu, they
will face a hefty fine or jail time
.Reservations are essential. Weather permitting, I recommend a table on the terrace.Lou Pèbre d'Aï
78 avenue Joseph Garnier
Lauris
Telephone : 011 33 (0)4 90 08 27 00
Parking in the back