PRESIDENT HOLLANDE REINFORCES FRENCH CONNECTION TO AFRICA WHILE, HERE IN NEW HAMPSHIRE, ANOTHER CONNECTION TO AFRICA TAKES PLACE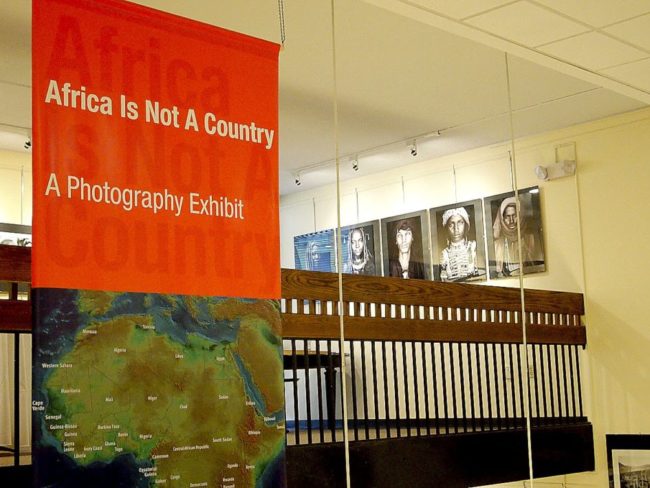 The Modern Trobador is back at the keyboard after a brief hiatus to work on a photography exhibition in Portsmouth, New Hampshire. I have managed to weave together a post about photographs of Africa in New Hampshire, photographs of Africans in France, French Presidential trips to Africa, and the bestowing of France's most prestigious award to Liberia's President, all of which I hope you find interesting (and impressive that I wove it all together, coherently, I hope!).
Africa is on my radar these days because I am part of an organization, the Seacoast African American Cultural Center (SAACC), which organized and just opened a photography exhibition entitled, "Africa Is Not A Country."
This exhibition of 81 photographs of 25 different African countries is a beautiful and moving collection of fine art photography that reflects the culture, people, wildlife, and landscape of this diverse continent. It opened on November 1st and, in the days leading up to the show's debut, this exhibition—with accompanying lectures, music, and a movie—consumed my every waking moment. Hence, The Modern Trobadors was not in your mail box.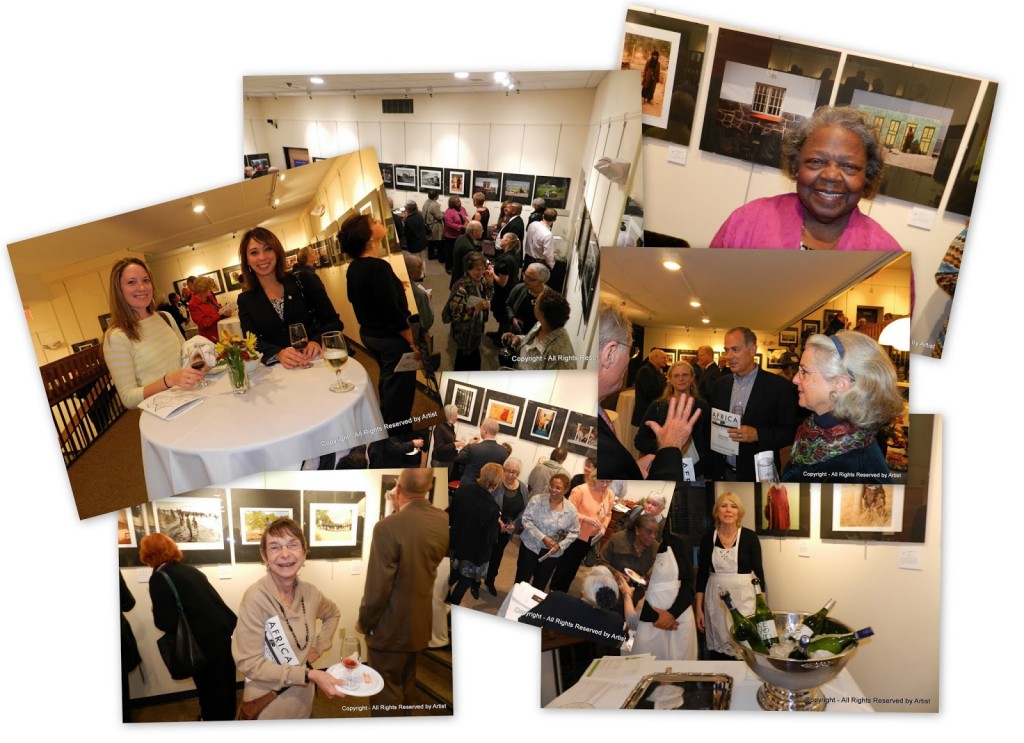 French President François Hollande has also had Africa on his mind in recent days. On Wednesday, November 7th, he bestowed France's highest award and public distinction, the Grand Croix of the Légion d'Honneur, upon President Ellen Johnson-Sirleaf of Liberia for her support of women's rights and work toward peace and stability in Liberia and surrounding countries. This highly respected award was created in 1802 by Emperor Napoleon Bonaparte to honor people who…
have distinguished themselves by serving France or by upholding the ideals of France. It was a grand ceremony held in the Elysée Palace in Paris. President Johnson-Sirleaf then invited President Hollande to Liberia, an invitation he accepted.
The Liberian visit will be President Hollande's second trip to the continent since taking office last spring. In October, President Hollande visited Senegal and the Democratic Republic of the Congo.
In Senegal, his primary objective, undoubtedly, was to make amends for former President Nicolas Sarkozy's infamous 2007 speech in which he said that "The drama of Africa is that the African man has not fully entered history…They have never really launched themselves into the future." Needless to say, this did not go over well in this former French colony. Hollande, in striking contrast, was deferential in his statements, saying that Senegal was a "great country" that has made significant contributions to French history.
In the Democratic Republic of Congo, the President attended summit meetings of La Francophonie, an international organization of French-speaking countries with a mission to encourage the use of the French language (and the adaption of French values). The subject of spreading French values doesn't always set well in former French colonies but French is still widely spoken in much of Africa.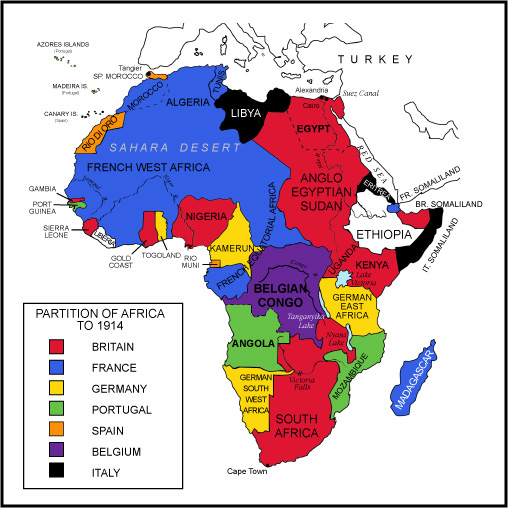 Having colonized so much of the continent from as early as the 17th century, throughout the 18th century and especially in the 19th century, it is no surprise that French remains the official language of so many countries and a dominant language in so many others. Consider Benin, Burkina Faso, Burundi, Cameroon, Central African Republic, Chad, Democratic Republic of Congo, Ivory Coast, Djibouti, Gabon, Madagascar, Mali, Niger, Rwanda, Senegal, and Togo, almost a third of Africa's countries where French is the official language or one of the official languages. Even in Algeria, a French colony for 30 years, French is still a dominant language and is nearly exclusively used for education, media, and business purposes.
President Hollande's recent connections with these African countries prompted me to think about how much of Africa fell under the French colonial empire until the 1960s. Many of these countries are featured in our photography exhibition.
The images in our show were captured by photographers who hail from as far away as South Africa and Senegal and, in the U.S. from as far as Arizona and Florida and as close as Portsmouth, New Hampshire.
World class photographers such as former chief UN photographer John Isaac who has donated several of his beautiful and renowned wildlife photos and London-based photographer John Kenny, whose stellar work was recently auctioned at Sotheby's New York, has contributed five photographs. Other internationally known photographers such as Betty Press, current adjunct professor of photography at University of Southern Mississippi and former international photojournalist; Johann Hattingh, international photojournalist from South Africa; and Dominic Chavez, Boston-based documentary photographer of Global Health have contributed remarkable work to this endeavor. Also donated are five striking photographs by New Hampshire-based photographer Charter Weeks who has traveled to two African countries on assignment. Even the work contributed by semi-professional photographers takes your breath away.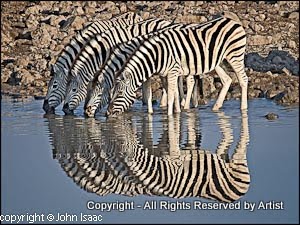 Photo: John Isaac – Namibia
The idea for this show originated several years ago when Audrey Gottlieb, former UN photographer, and several other local art enthusiasts attended a SAACC exhibit of photographs of Burkina Faso taken by our daughter. They remarked that it would be really interesting to see photos from many different African countries in one exhibit. Fast forward to the United States Presidential primary season when one of the candidates referred to Africa as a country just as SAACC was planning this exhibit, and we had our title.
This month-long event will benefit Seacoast African American Cultural Center (SAACC) and its creation of a permanent exhibit to tell the story of the recently (re)discovered early 18th- century African Burying Ground just a few blocks from the Cultural Center. Formerly called the "Negro Burying Ground," this is the only known African Burying Ground in all of New England that dates as far back as 1705. National figures such as Henry Louis Gates and Laurel Thatcher Ulrich have also signed on to support this important endeavor to memorialize the site. The permanent exhibit in the Cultural Center will round out the project by showcasing this integral part of Portsmouth history.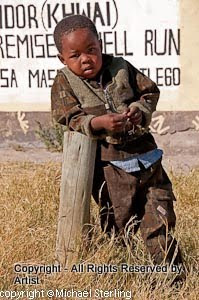 Photo by Michael Sterling
Almost all the photographs are for sale. There are so many fabulous photographs I am unable to include on this post–please visit our website to see them and to read more about the exhibition and accompanying lectures, music, and the movie : www.AfricaIsNotACountry.org
Susan Strickler, Director and CEO of the Currier Museum of Art in Manchester, New Hampshire said, "The photographs in 'Africa is not a Country' are very compelling" and went on, "They show the strength and beauty of the people who make up this vast continent in a changing landscape from wilderness to gritty shanty towns and they evoke a range of emotions from awe and power to tenderness and lightheartedness."
If you are near Portsmouth, please come to see the show. And let us know so we can meet to share some French wine with you, talk about Provence, African countries and colonies, and President Hollande!
If you are in Provence, drop by another photography exhibition of "images of working class youth of African and Arab origins in France." Entitled "Le Miroir," it features the work of Algerian-born photographer Mohamed Bourouissa and marks the opening of La Maison Basse, a new addition to the Savannah College of Art and Design (SCAD) campus in the Provençal village of Lacoste (less than 30 minutes from Lourmarin). The exhibition, which "challenges the notions of nationality, identity, and belonging," is said to be" highly-charged" and "provocative." See .
Africa is very much a part of Provence—from the village markets in Provence where vendors from Africa sell baskets and other wares and the thriving African markets in major cities, to the changing demographics of France leading to everything from new cuisine to battles over burqas. Flights from Marseille to the northern African countries of Morocco and Tunisia are frequent, quick, and bargains.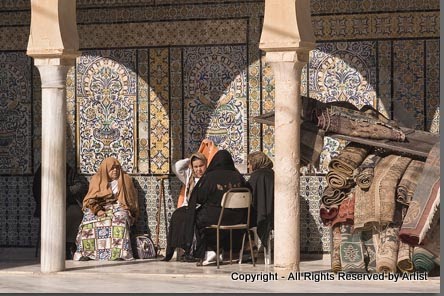 Photo: Jane Sydney – Tunisia
Next week, the Trobadors return to Provence with favorite fall meals for short days and busy schedules. (Yes, people who actually live and work in Provence are busy, too!)