WHO'S THE FACE BEHIND "LOURMARIN, LOURMARIN"?
by Susan Manfull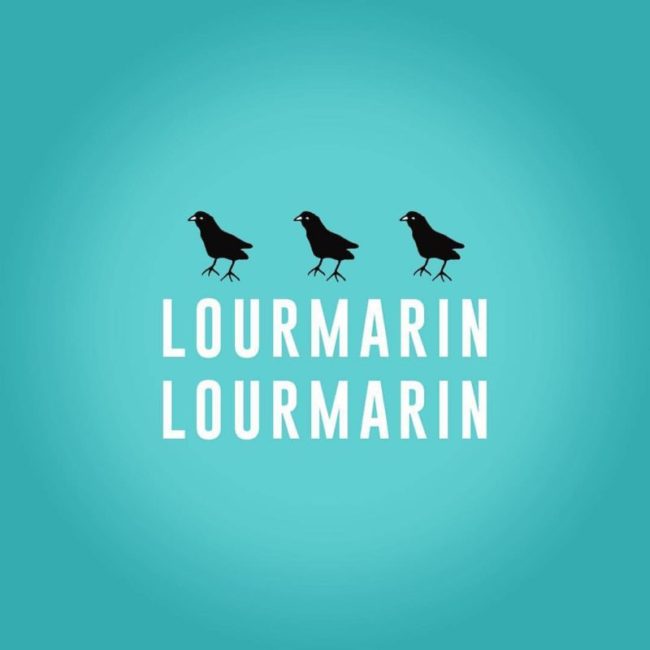 If you follow what's happening in Lourmarin, the charming village at the southern base of the Luberon where the Manfull family has been hanging their hats for many years, you've no doubt seen something about "Lourmarin, Lourmarin." Have you wondered what "Lourmarin, Lourmarin" is? Earlier this year, it started popping up on FaceBook and Instagram and I, for one, wondered what it was.
It is the new name for the Association des Commerçants et Artisans, explained Richard Dufay, current president of the association and proprietor of Faces, an avant garde boutique for women that he opened about three years ago in Lourmarin. I spoke with Dufay in July about Lourmarin, Lourmarin, his role as president, and activities the organization has planned.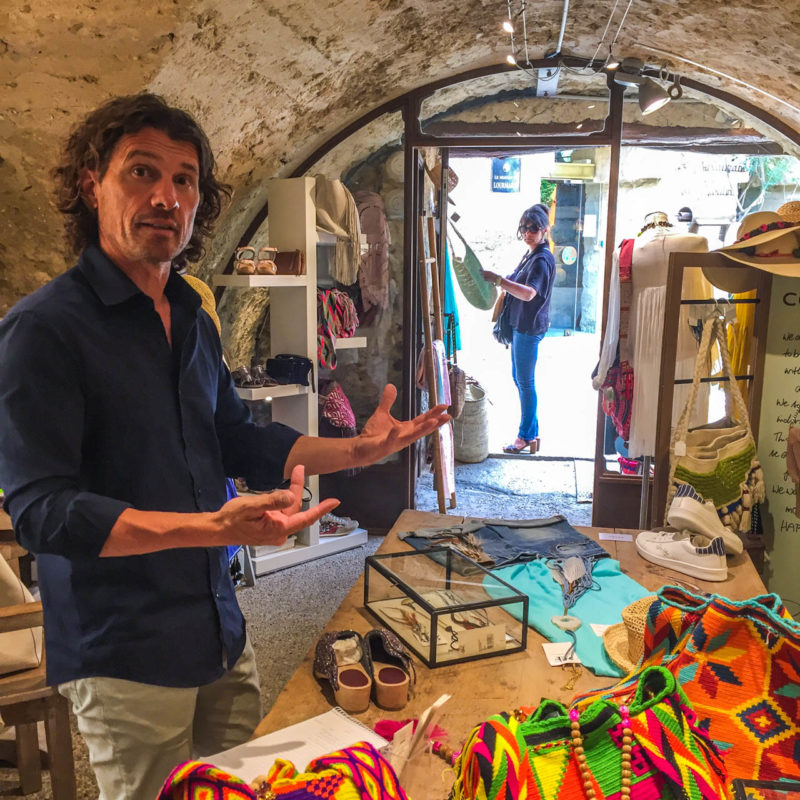 Dufay explained that this past January, at the general meeting of the association, they voted to change the name and to broaden the membership to include not just commercial businesses and artists but anyone who lives in Lourmarin. When I spoke with Dufay in July, there were about 60 members.
"[The new name] is more glamorous," Dufay explained. "Lourmarin, Lourmarin, just like 'New York, New York.'"
This is Dufay's first year as President. It can be a long transition for a newcomer to really feel a part of a small close-knit Provençal village. Becoming president of an organization that represents the merchants and artists of a village is such a short time seems a remarkable feat. Owning and operating his store for over three years certainly hastened the transition, but I suspect it was his strong inquisitive and deeply sensitive nature that was most effective.
Born in Paris, he lived in several other parts of France, including Languedoc and Bordeaux, before settling in Provence. Fashion, wine, and film are his passions. He moved to nearby Sénas a little over three years ago with the intention of opening a women's clothing shop in the area. Looking around for the right location, he visited Lourmarin and knew immediately that this village was where he would open his store. "Good vibes," he said.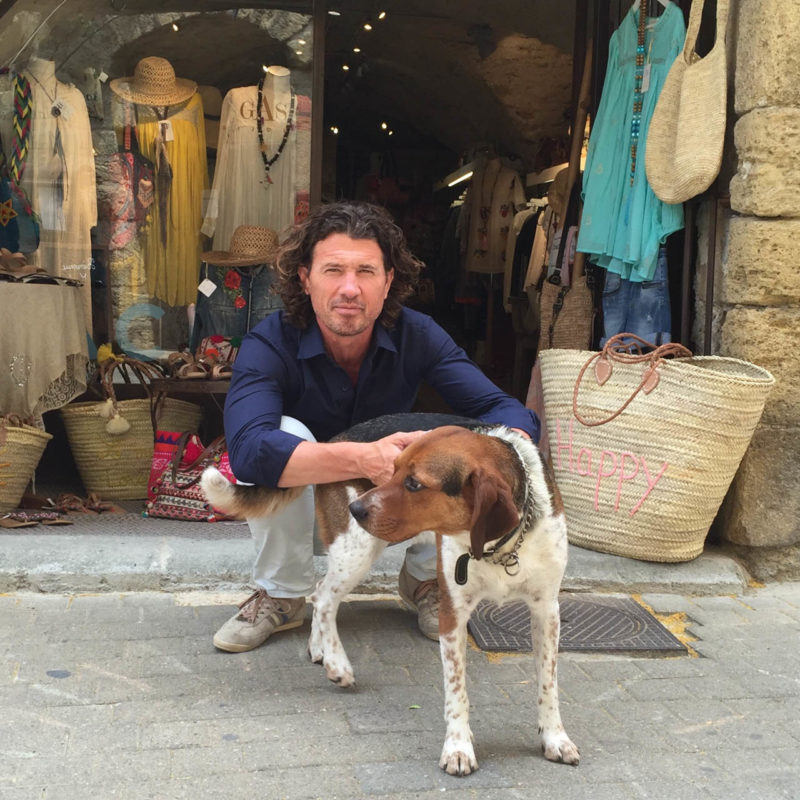 Faces, located on Rue de Temple, in the heart of Lourmarin is a small shop filled with the latest styles of chic, contemporary fashions for women. Dufay, when not assisting a client, can usually be found with his dog Marcello, near the entrance to his inviting store, offering a warm smile and perhaps a few rather philosophical thoughts about life to those who stop in. His dream would be to open a larger store where women could shop for clothes on one side and husbands could wait in an adjacent organic wine bar and talk (an idea my husband immediately endorsed).
It took Dufay three years to settle on the name "Faces" for his store, because he explained, if he were attached to the name and "the store was not successful, it would be hard to leave." The store was originally called "En Face" before he adopted the current name.
"Faces comes from my customers," Dufay said, "I love my customers and I always remember their faces and conversations. "Faces" is also the name of a film by one of his favorite directors, John Cassavettes.
Dufay seems to have brought a lot of passion and energy with him to his new role at the helm of Lourmarin, Lourmarin. In addition to changing the name and expanding the membership base to include the voices and participation of more Lourmarinois. Under his leadership—and with a strong team—it has been a busy year.
In June, when my husband and I were in Lourmarin, the narrow Rue de Temple was closed one evening for the "Repas de Rue, " a chic dinner for members and friends of Lourmarin, Lourmarin. Long tables were moved in, draped with white linen, and adorned with candelabras and flowers. In September, they held the "Lourmarin Bazar," a weekend fête of music and prizes throughout the village to accompany store sales.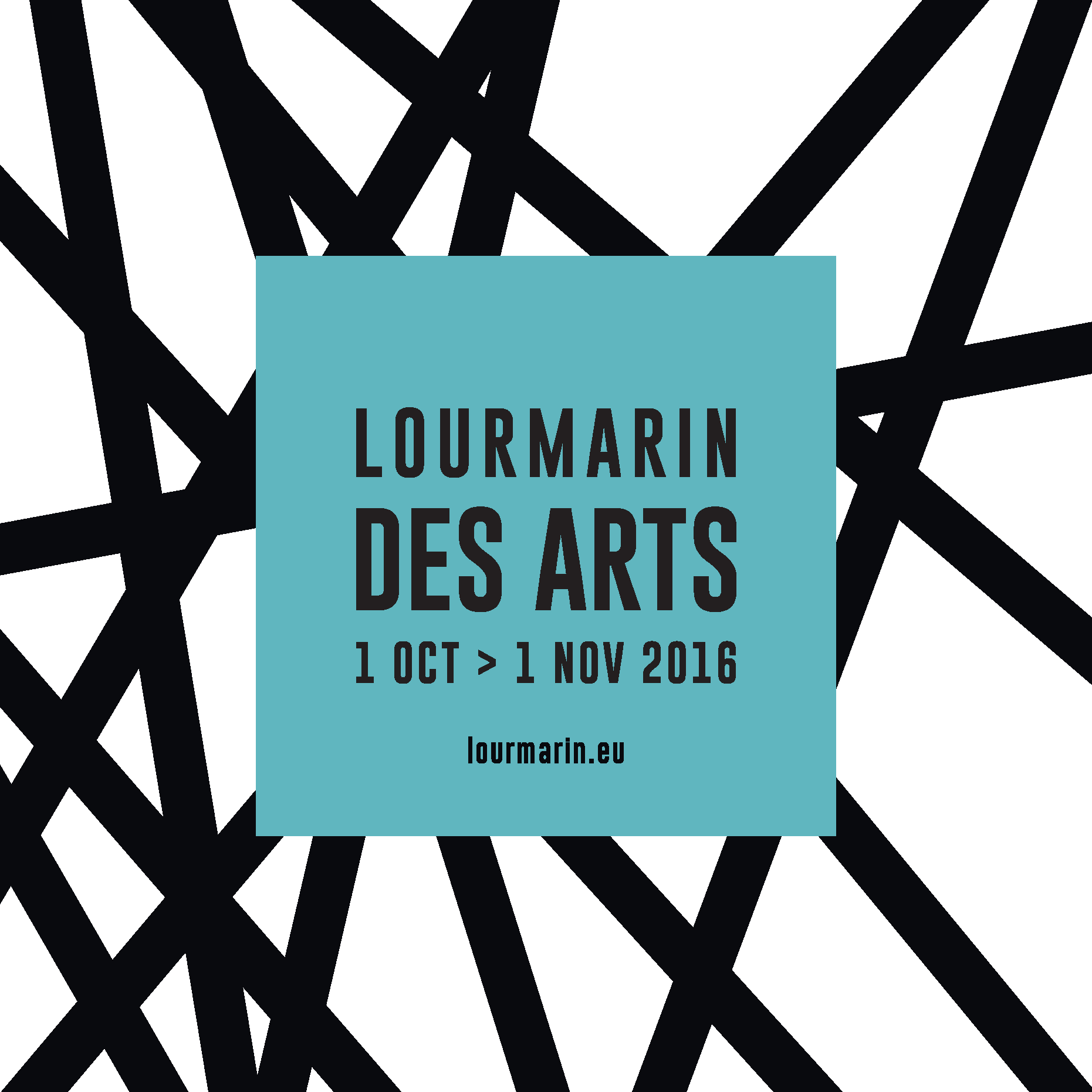 This weekend marks the start of a month-long extravaganza of art, music, food, and wine. Although readers caught unaware of "Lourmarin des Arts" may have missed Saturday's full schedule, there is still a lot left to see and do and taste! Every day, visitors can take in an exhibition of artists' work entitled "La Beauté Cachée" at the Château de Lourmarin; drop by the galleries and studios located throughout the village; and enjoy the permanent installation of work by Alain Snyers throughout the village. Fourteen days in the month of October have specific art-related events scheduled, many accompanied by wine tasting and gastronomic meals. I wish I were there to join in the fun!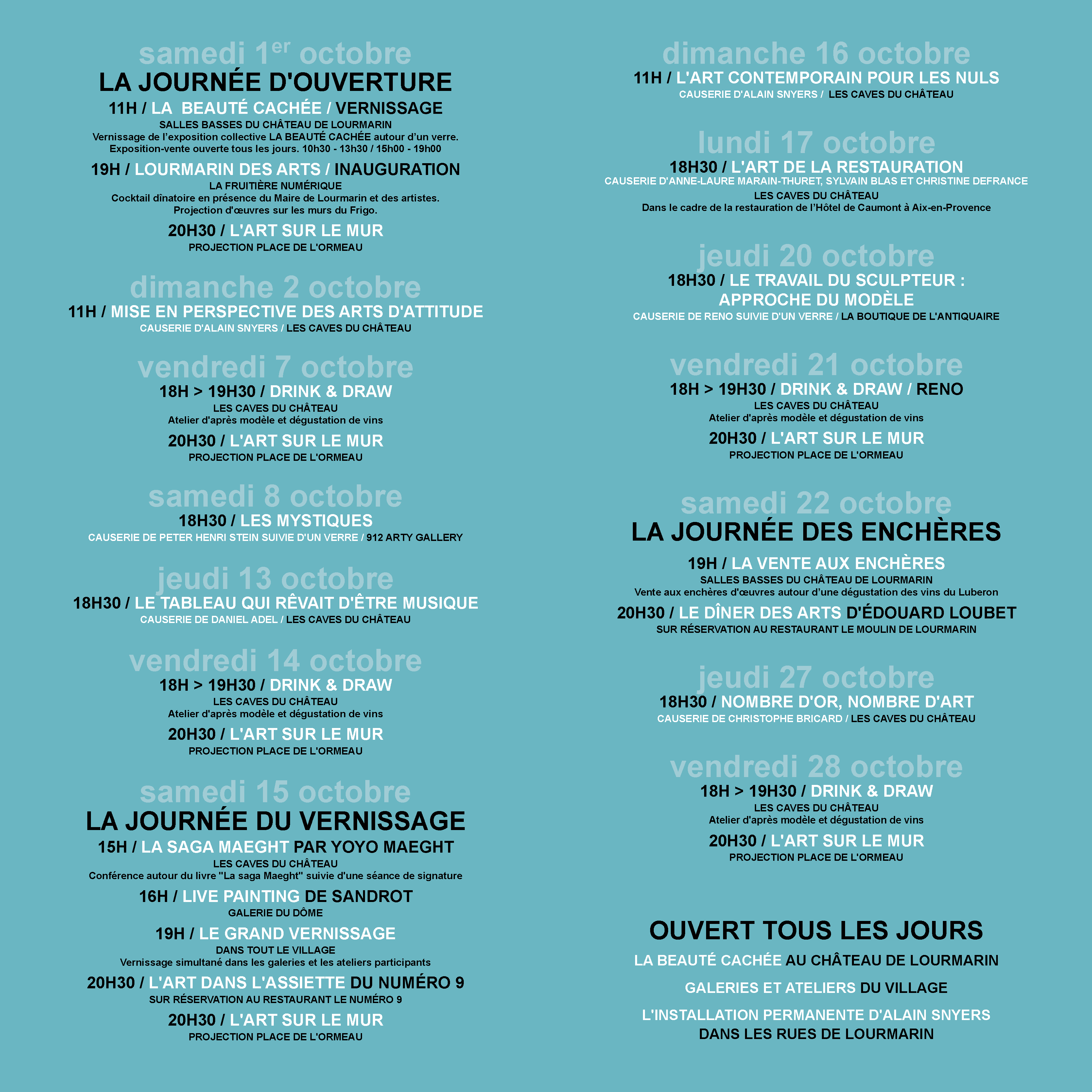 The final event of 2016 is called "Lourmarin de Noël" and will take place during the week before Christmas. With music, food, wine, and elegant Christmas décor, our favorite Provence village will surely awaken the Christmas spirit in all those who attend.
There are many reasons to visit Lourmarin. From Café Gaby to the Château de Lourmarin; from hiking in the Luberon to shopping in local stores and galleries; from Tuesday's summer evening market to Friday's year-round market; and every little thing in between, this small village of about 2000 inhabitants is beguiling. Lourmarin, Lourmarin provides us with even more reasons to visit. To paraphrase the well-known song about New York, "Lourmarin, Lourmarin, it's a wonderful place!"
Who is the face behind Lourmarin, Lourmarin? Richard Dufay is at the helm but he would say there are many faces behind Lourmarin, Lourmarin.
Notes:
For more information about Lourmarin, Lourmain, visit: www.lourmarin.eu