Le Vin Cuit from Mas de Cadenet est Arrivé!
The Wine Snoop Report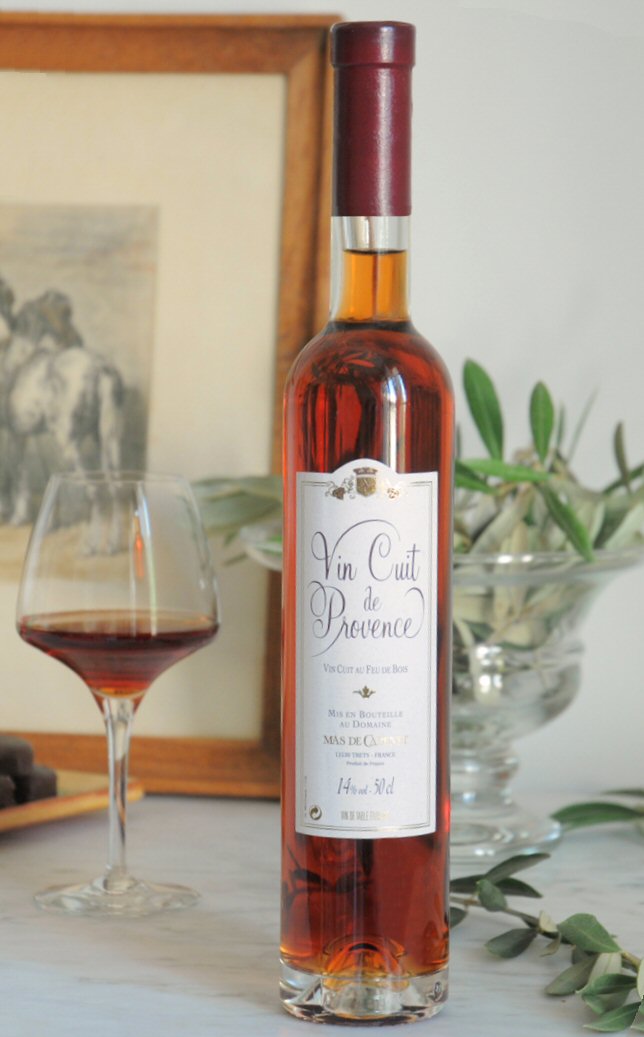 Vin Cuit is a "cooked wine" that is traditionally enjoyed during the Christmas season in Provence. Although most of this holiday dessert wine never makes it out of the small village in which it is made, it is made and sold to a wider audience by a handful of wine producers in Provence. This one, produced by Mas De Cadenet—a 200-year-old estate that lies at the base of Mount Sainte-Victoire, where vin cuit originated—is the best I have ever had. Now, with its inaugural arrival in the States, we statesiders can have a tipple or two this season.
Made from a blend of the juice from Rolle, Grenache, Cinsault, and Syrah grapes, this juice is cooked in a huge open cauldron over an oak fire until it is reduced by about half. It is then put into vats for a long fermentation and then into old oak barrels where it is aged for two years.
The result is an elegant wine with a gorgeous, deep golden amber color; intense and complex flavors from the first wave of aromas to the lingering finish; and a silky mouthfeel.
Read about one of its many roles in Provençal Christmas traditions in an upcoming article in The Modern Trobadors and, in an upcoming article in Provence WineZine , read more about how vin cuit pops up in Provence at Christmastime as well as how it is made and how you can get your hands on a bottle for your holidays!
— SNM
Photo by permission of Mas De Cadenet