This Is Not Your Grand-Maman's Coop Wine
The Wine Snoop Report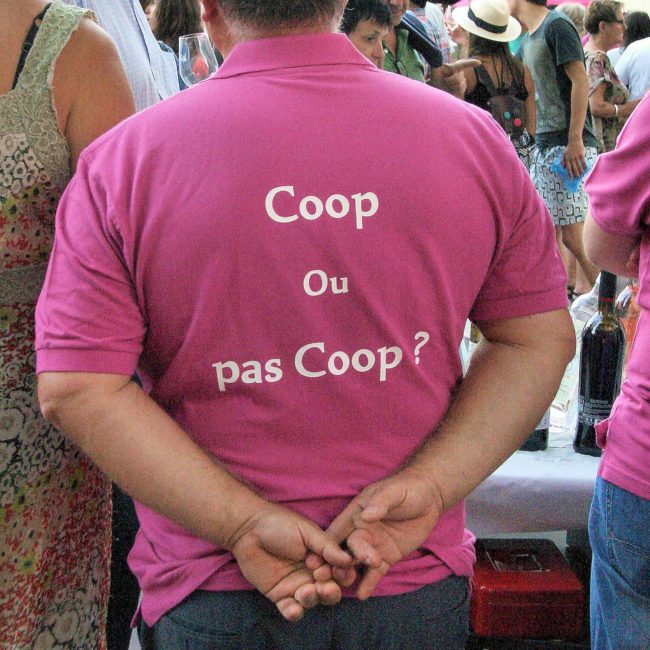 Cooperatives throughout Provence are getting a facelift in their bid to seduce new wine buyers. In the past it was enough for them to blend up a white, a red, and a rosé, safe in the knowledge that it would be pumped into vessels large and small and carried off by thirsty loyal locals. Quality was not always job one. But the times they are a changin'.
Core buyers are aging, wine consumption's on the decrease, and wine buyers are savvier and choosier about what they swill. Add to that the skyrocketing popularity of Provence wines on the international market over the past decade and you have the motivational cocktail driving cooperatives to accept that their old road is rapidly aging, and step up the quality and diversity of their cuvées. This modern economic mutualism has spurred the planting of new vines, upgrades of cellar and equipment, expanded interest in organic practices, style makeovers in tasting rooms, and a dedicated focus on wine quality and regional identity.
The proof of their success was manifest in Cotignac's main square this month where I came across a festive gathering of men and women clad in bright pink shirts bearing the logo "to coop or not coop." It turned out to be "La Cooparade: Le Soiree de Cooperatage" sponsored by The Federation of Cooperative Caves of the Var (a department with over 50 cooperatives) where I got to taste the latest offerings from a dozen or more coops and chat with their enthusiastic and proud growers and vintners.
To say that I was surprised by the quality and diversity of what I sampled is an understatement. A far cry from the coop wines I was introduced to upon my arrival in Cotignac a dozen years ago. Fresh and full of character, with multiple cuvées offered by each coop, these wines were are at par with those from some of the best local domaines, and for very modest prices. Some of my favorites were from Le Cellier des Archers in Les Arcs, La Coopérative de Pierrefeu, Les Vignerons de Saint-André, and La Cave de la Roquière in La Roquebrussanne, but there wasn't a bad apple (or grape) in the bunch. This snoop is definitely planning "to coop" with greater frequency in the future.
–PJO