Lots of good wine in little Cotignac
The Wine Snoop Report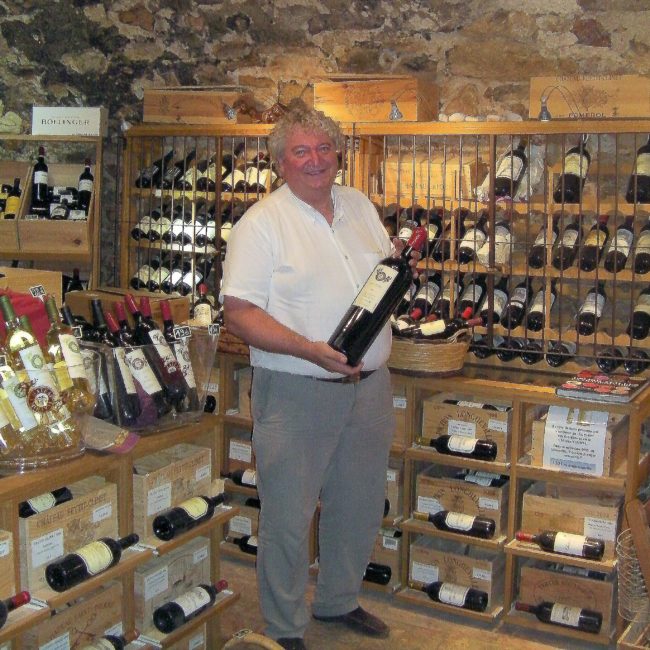 Lots of wine news in the little village of Cotignac, in the heart of the Var. Rosé country, this is. Les Vignerons de Cotignac, the local cooperative dating back to 1967, is currently undergoing a complete transition to organic agricultural and winemaking practices. A cuvée called Douceur du Rocher, evoking the troglodyte cliffs—a prominent feature of the village—is one of the first wines in this new era.
In addition to the cooperative, there are two wine stores in this village: La Cave de Cotignac, opened in 2011 by proprietor Didier Romieux, that has, according to one client, "un-get-a-holdable" wines and La Cave de Fabien, opened in December by proprietor Fabien Timotei, specializes in wines from Provence and Corsica as well as liquors and spirits.
Today, the local snoop discovered La Foire des Jeune Agriculteurs du Var, which turned out to be a market featuring various specialties of young agricultural producers in the Var Department. And, guess what? There were several vineyards represented. So, although it was only half past nine, the snoop seized some "when in Rome" moxie and did some morning tastings. Favorites were two AOP Côtes de Provence Rosés from Château Rosan, in Pignan. The first, Cuvée Evidence (Grenache, Cinsault, Rolle), was crisp and fresh, decidedly lemony with a bit of peach. Perfect for summer sipping (even in the morning). Their Cuvée Elégance (Mourvédre, Grenache, Rolle) also had a fresh citrus finish but was more balanced with some white fruit and berry. Both delightful.
And, saints be praised, as of this summer, Cotignac has its very own winemaker smack dab in the middle of the village. Mirabeau Wine opened the door to their new headquarters in a restored winery on June 30th. How does the snoop know the exact date, you ask? Because Provence WineZine journalists Pamela O'Neill and Susan Manfull were on the scene as Stephen Cronk's first customers!
Watch for feature-length articles on these subjects in upcoming posts of Provence WineZine.
–PJO