Grape news from Le Clos de Caveau
The Wine Snoop Report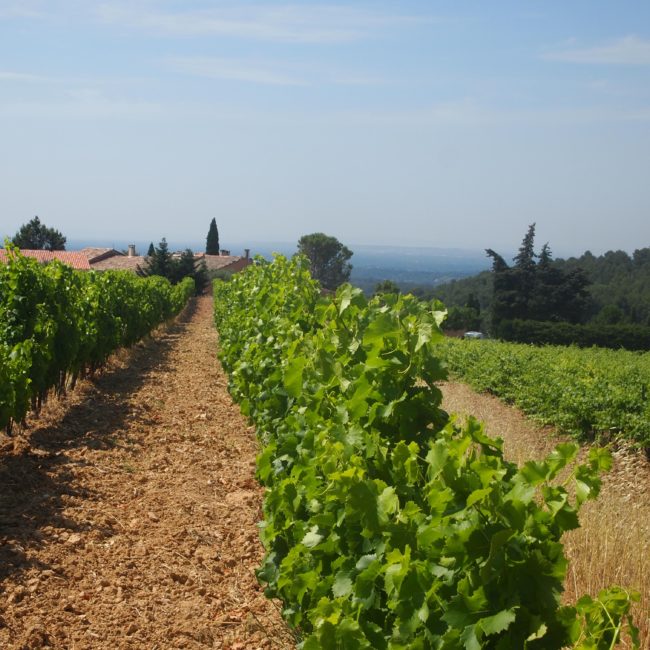 Up in Vaqueyras, Henri Bungener, proprietor of Le Clos de Caveau, reported that the vineyard is back on track for the usual mid-September harvest. The warm spring, a harbinger of a slightly earlier harvest, was offset by a cool July.
Véraison, meaning "the onset of ripening" has begun, Bungener reported. The "polka dot" appearance of the grapes is finishing as the color veers toward black. Grape sugar and acidity are constantly monitored during this phase to determine the optimum time for picking.
Due to more wet days than usual this summer, talcum powder was sprinkled around the vineyard that, "like putting talcum powder on little babies' bottoms" will keep the grapes dry. Bungener, an avid organic viticulturist, has a very close relationship with his grapes, part of an upcoming story in Provence WineZine.

–SNM