To be or not to be AOP
The Wine Snoop Report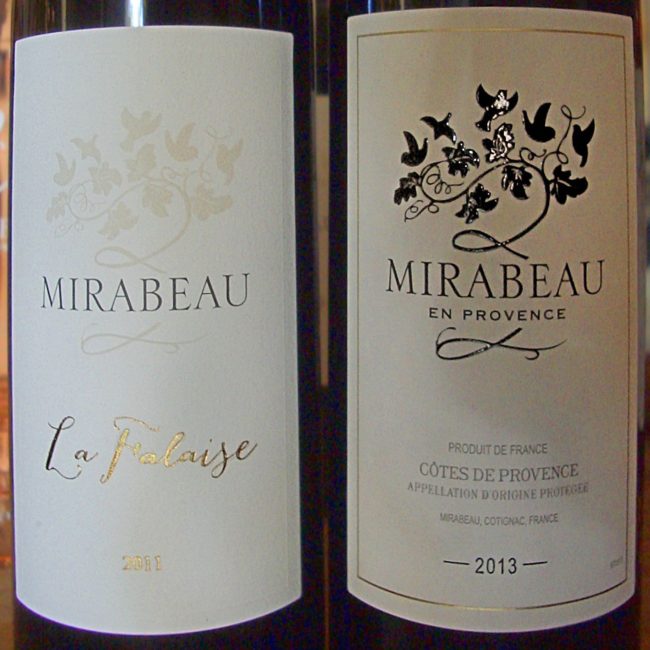 At the same time as Provence's AOP wines are receiving much attention and accolades, there appears to be a new vanguard of Vins de Pays and Vins de France (formerly Vins de Table) on the scene. On recent visits to some of Provence's most esteemed vineyards, for example, we discovered that, in addition to their Appellation d'Origine Protégée (AOP) cuvées, many, of late, are opting to create their own Vin de Pays (officially classified as IGP, Indication Geographique Protégée).
When one considers the time invested, by these very same vintners, to acquire their prestigious AOP designations, demanding the patience of a saint and the tenacity of Steve Jobs (not to mention the suffering endured from paper cuts), one might ask why dabble with a Vin de Pays, considered, in comparison, a lowly worm on the wine chain? Guy Negrel at Mas de Cadenet reports spending 15 years in his crusade to establish the SainteVictoire denomination and the campaign for the Pierrefeu denomination, with the first vintage just being introduced now, was begun in 2003. And let's not forget the huge economic toll extracted in implementing the mind-boggling regulations stipulated in obtaining and maintaining their cherished appellations. Even more implausible, some previously AOP designated vineyards have chosen to label their entire production Vin de France. An article in Decanter Magazine's recent (August 2014) issue, entitled "Free the Winemaker," cites "onerous appellation regulations" leading to disputes with the powers that be and stifling of creative juices (sorry for the pun) as reasons why. Quite drastic in an AOP world.
Some sources suggest that the proliferation in the Vin de Pays and the Vin de France categories stems primarily from financial considerations. Prescribed AOP blends have left some traditional grape varieties literally out in the cold, as they have either been excluded from the mix or allowed in very small quantities. What does one do with hectares of vines bearing dejected grapes deemed unrepresentative of their terroir? Some make Vin de Pays lemonade! Still other winemakers are responding to market demands for wines labelled with specific varietals, often a single cepages, especially for export to counties like the US, where a bottle is often selected by grape rather than region. And with growing demand and attendant price increases making it vaut la peine (worth the pain), still other growers have hopped on the gravy train, bottling what they previously sold en citern (in the tank).
So what lurks behind the modest Vin de Pays and Vin de France monikers? Is it the soul and savoir faire of an inspired, AOP thwarted, virtuoso? A plebeian plonk calculated for a thirsty and unwitting market? Or something in between? There's only one way to know for sure. So ready, aim, cork screw!
–PJO