Provence Loses One of Its Biggest Fans: Peter Mayle Dies at Age 78
by Susan Manfull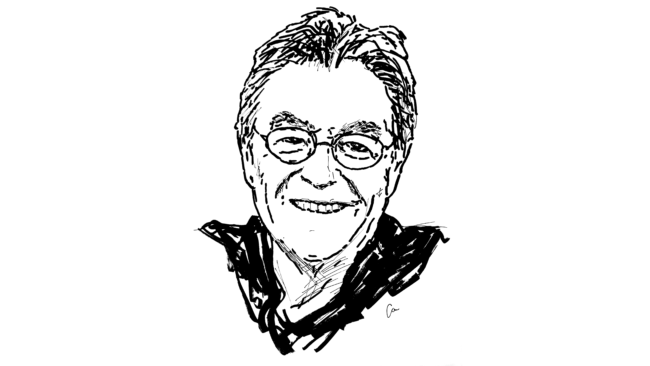 Peter Mayle, the British advertising executive and author of children's books turned internationally-renowned author of books set in Provence, passed away early Thursday morning in a hospital in Provence. I learned that he was not well when I was in Provence this past summer, but it is unclear what caused his death at age 78. News sources have described it as a "brief illness." He is survived by his wife, Jennie, with whom he moved to Provence in 1987.
The book that propelled him to fame was A Year in Provence, although as others have pointed out, a more apt title would have been "A Year in the Luberon" as it was that part of Provence that he dearly loved and where he made his home for most of the last 40 years. He and his wife moved first to Ménerbes and then, after a brief stint in Amagansett on Long Island, they returned to Provence where they lived in Lourmarin (our home-away-from-home) and then in the neighboring village of Vaugines.Mayle is credited with encouraging the rapid growth in international tourism to Provence (especially the Luberon) following the 1987 publication of this immensely popular book chronicling the ups and downs of renovating a home in Provence (experiences any ex-pat homeowner in Provence can identify with, including my husband and me). He went on to publish three other non-fiction books and several fictional accounts of various aspects of life in Provence. He also received the prestigious Chevalier de la Légion d'Honneur (Knight of the Legion of Honor), awarded by the French government in 2002.Many people believe that Mayle's writings inadvertently played at least a small role in the popularity of rosé beyond the borders of France. He loved French wine, especially rosé, and wrote affectionately about it. A particularly favorite source for his rosé was a Lourmarin winery then called Château Constantin Chevalier (now changed hands twice since Mayle wrote so fondly about it).
International tourism in Provence grew quickly in the 1990s. Long a destination for the French and other Europeans, less expensive air travel, probably coupled with Peter Mayle's popular book, put la belle Provence at the top of tourists' lists of must-visit places. (France remains the most popular country for international tourists, with Provence being the most popular region.)
Tourists undoubtedly associated rosé with all things Provence—its relaxed life style, its famous lighting, its markets, its enchanting villages, its wafting aromas of lavender and rosemary, and its renowned gastronomy—and wanted to relive la vie Provence that Mayle wrote about so lovingly when they returned home. And what better way to do that than to open a bottle of Provence rosé? More and more rosé producers began to accommodate those wishes.
The impetus of rosé's explosive popularity is far more complex than a book about renovating an 18th-century stone farmhouse in the Luberon, however successful the book was, but you might be surprised how many rosé fans mention Peter Mayle when asked about how they first connected with Provence's pink wine.
In 2004, Mayle wrote A Good Year, a book about a young, harried executive in London who inherits his uncle's vineyard in Provence and, after falling in love and finding happiness in a small Provençal village—much like the author—stays in Provence. That book was turned into a film starring Russell Crowe and Albert Finney, and directed by Ridley Scott in 2006. Red wine was the star in that endeavor, and I am still waiting for more Provence winemakers to accommodate my wishes for more good red wine.
Tonight I will lift my glass in honor of a kind man who wielded his pen with humor and warmth and who often lifted his glass to toast the people of Provence. RIP