Château d'Esclans "Garrus" rosé auctioned off for a record $15,000
The Wine Snoop Report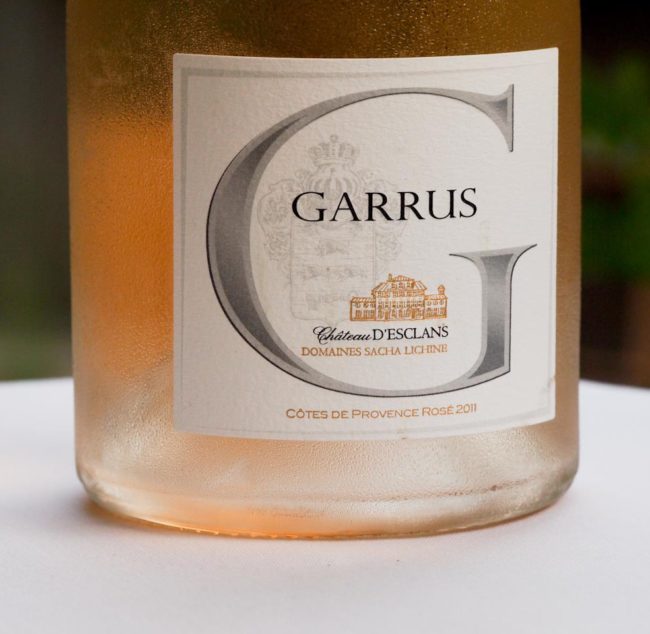 Stateside, last weekend (August 3, 2014) in the Hamptons, that exclusive east end tip of Long Island, New York, at the annual Great Chefs charity dinner, a large format double magnum of the Château d'Esclans "Garrus" rosé was auctioned off for a record $15,000 for one bottle.
I guess this confirms Garrus' status as "the most expensive rosé in the world," which greatly benefitted Jeff's Kitchen at the Hayground School in Bridgehampton, New York and the Jeff Salaway Scholarship Fund.
Among the 140 dinner guests at this prestigious event were Sarah Jessica Parker, Matthew Broderick, renowned French chef Éric Ripert (founder of Le Bernardin) and American celebrity chef Tom Colicchio (founder of Craft and Colicchio & Sons restaurants and co-founder of Gramercy Tavern).
Watch for an upcoming article in Provence WineZine about our dinner with Sacha Lichine at Château d'Esclans.
–SNM
Photo by W.T. Manfull