Millennials in New York City vs London: A Vinisud Study Casts Light on their Wine Preferences
by Susan Manfull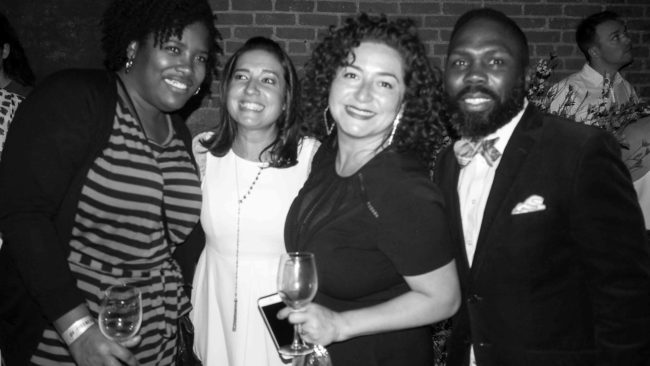 There is a lot of talk about what millennials are doing. On the subject of what they are drinking, those in the wine business are very interested. According to data collected by the Wine Market Council, millennials consumed 42% of all wine in the U.S. in 2015, exceeding all previous generations for which this kind of stuff was recorded. Specifically, in 2015, 79 million American millennials (in this survey, defined as ages 21 to 38) drank over 159 million cases of wine. That is, about two cases per person.
Vinisud commissioned a survey by SOWINE/SSI on the subject of wine consumption trends of millennials (21 to 35 year olds) living in New York City versus those in London in 2016. I received a copy of the highlights of this study at Vinisud 2017. There were no details about sample size, data collection, and specific questions asked, etc. (which annoys me to no end, as someone whose past includes five graduate level statistics/research methods courses and teaching a research methods course). The data are there nonetheless and may pique your interest, dear readers, to investigate further. Here are the findings:
More New Yorkers report being interested in wine than Londoners (78% to 67%). More Londoners (48% vs. 39%) describe themselves as "beginner" in wine knowledge while more New Yorkers describe themselves as "connoisseur" or "expert" (55% vs. 36%). More Londoners (16%) report "no knowledge" about wine while just 6% of New Yorkers report "no knowledge." So, it follows that 70% of New Yorkers say they are confident in choosing their wine compared to 57% of Londoners. (I suppose these questions could also be measuring reticence in Londoners or boastfulness in New Yorkers.)
Both groups report that their top source of information about wine is "relatives." "Websites" are also consulted by 42% of New Yorkers and 35% of Londoners and "professionals" are consulted by 36% of New Yorkers and 28% of Londoners, adding credence, I suppose, to the initial statistic reported that more New Yorkers are interested in wine.
New Yorkers report that they are bigger consumers than their counterparts in London (59% to 52%). Although they prefer the same grape varieties—Merlot followed by Pinot noir and Chardonnay—New Yorkers go for wines produced in the U.S. and Londoners prefer wines produced in France. Not surprisingly, red wine is preferred by both groups; white is the second choice for both groups; but more Londoners say they prefer rosé compared to their New York City cohorts. New Yorkers, however, report that they consume rosé more frequently than Londoners (44% vs. 34%). On both sides of the Atlantic, men are bigger consumers of rosé; 56% of men in London report they drink rosé compared to 34% of women and, in the U.S., 45% of men report they drink rosé compared to 24% of women.
Regarding sparkling wines, a growth driver in all segments of consumers, there were some small differences. They are slightly preferred by 41% of Londoners compared to 36% of New Yorkers, but New Yorkers report that they consume sparkling wines slightly more frequently (40% vs. 36%). Men are bigger consumers regardless of which of the cities they live in (54% of men vs. 27% of women in New York City and 34% of men vs. 22% of women in London).
New Yorkers are willing to spend more money that their London counterparts: 67% of New Yorkers report spending more than €20 per bottle compared to 54% of Londoners who say they spend between €6 and €12 per bottle. (It's unclear how they controlled for price and exchange rate, but the gist of the finding seems clear.)
It appears that the only country/region about which there is a preference difference between Londoners from New Yorkers is Languedoc/Roussillon: More Londoners (97%) would recommend Languedoc-Roussillon vs. New Yorkers (71%). Regarding the other regions they were queried about—Provence, Rhône Valley, Corsica, and Bergerac, Cahors, Madiran—there was no apparent difference between the two groups.
Interestingly, producers need not be in any hurry to change those incomprehensible labels that adorn many bottles of wine; less than half of the respondents said the "label must above all be clear and legible" (41% of Londoners and 36% of New Yorkers).
Finally, in case you are wondering, the largest segment Provence WineZine readers is the 25 to 34 year old bracket, accounting for 24.61% of total readers in the last 12 months.