Provence WineZine Goes to RAW WINE New York
by Susan Manfull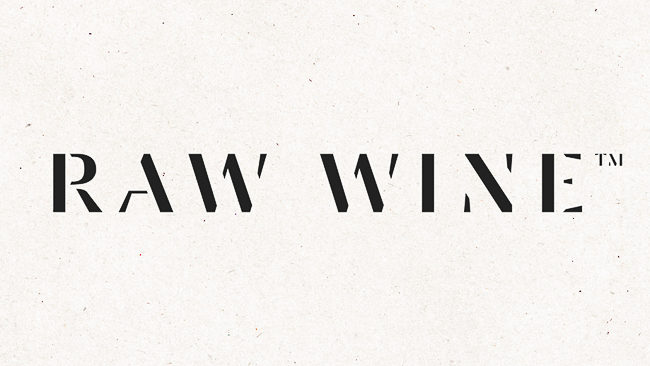 Today is the start of RAW WINE New York, a two-day artisan wine fair devoted to natural wine. It's the second year in the Big Apple and promises to be a popular event again—tickets for today sold out three days ago and apparently Monday is now also sold out (although organizers encourage interested parties to check availability at the door…and suggest they may be lucky). About 2300 people attended last year. My husband and I have tickets (and IDs in case they think we are under 21!) and will soon be on our way to New York City.
What is natural wine? Basically, organic wine made with minimal intervention in the cellar, including no additives (e.g., no foreign yeasts) and minimal or no processing (e.g., fining or filtration). The issue of sulfites is a particularly important part of the natural wine platform; minimal sulfites may be added (total not to exceed 70 mg/L is required for participation in RAW WINE).
RAW WINE is a celebration of natural wine (although visitors also typically have the opportunity to taste other naturally-made beverages such as cider and mead). Organic and biodynamic producers showcase their wines, said to be "authentic and a true representation of where they are from," and consumers and trade professionals have the unique opportunity to sample them and learn more about the natural wine movement sweeping across certain segments of Europe—it began in France—as well as North and South America, Australia and New Zealand. One of the main objectives of RAW WINE as a movement is to promote transparency–what is in that bottle of wine? (You might be surprised!)
RAW WINE was founded by Isabelle Legeron MW, originally from France and now living in London. It is absolutely worth noting that there are currently only 369 Masters of Wine in the world and that Legeron was the first French woman to become a Master of Wine (back in 2008). Legeron is also credited with creating the fairs to increase awareness of natural wine. The first fair took place in London (in 2012) and is now an annual event, followed by one in Vienna (in 2014), and then Berlin (in 2015) where it is also an annual event. The fair crossed the Atlantic for the first time last year in New York and, this year, fairs will take place in Los Angeles as well as New York.
In New York (specifically in Brooklyn), over 120 growers will be in attendance from 21 different countries. Natural wine as well as cider, mead, cognac, and tea will be poured, all made with organically grown fruit and minimal intervention in production.
Bearing in mind that Provence WineZine focuses on the wine regions of Provence and the Rhône Valley (the southern part), I will hone in on the lone winemaker from Provence—Bandol's Château Sainte Anne—and the eight winemakers from the Rhône Valley—Château Landra, Clos des Mourres, Domaine Arsac, Domaine Les 4 Vents, Domaine Rouge-Bleu, Domaine Viret, Domaine Wilfried, and Le Clos de Caveau—and I hope to meet Isabelle Legeron and Alice Feiring, both of whom will be signing their books.
RAW WINE New York will be held at 99 Scott Avenue in Bushwick, Brooklyn on November 5th and 6th. RAW WINE Los Angeles will be held at Vibiana on 214 South Main Street in Los Angeles on November 12th and 13th. The 2018 RAW WINE fairs in London and Berlin are scheduled for March 11th-12th and May 13th-14th, respectively.
Notes:
Producers hail from the following 21 countries: Argentina, Australia, Austria, Canada, Chile, Croatia, France, Georgia, Germany, Greece, Hungary, Italy, Mexico, New Zealand, Portugal, Slovakia, Slovenia, Spain, Switzerland, United Kingdom, and the United States.
Again, tickets are sold out now but if you are really lucky at the door in New York, a 1-day Pass (Sunday or Monday) is $70 (at the door) and a 2-day Pass (Sunday & Monday) is $110 (on the door). For Trade/Industry folks, a day pass is $35 (at the door). (Naturally, tickets were less online!)
It's also "RAW WINE" week so if you can't get into the fairs (or aren't anywhere near NYC or LA), seek out some natural wine to toast to keeping it all natural!
For much more information about RAW WINE New York, visit: newyork.rawwine.com