Vinisud + VinoVision in Paris Next Year
by Susan Manfull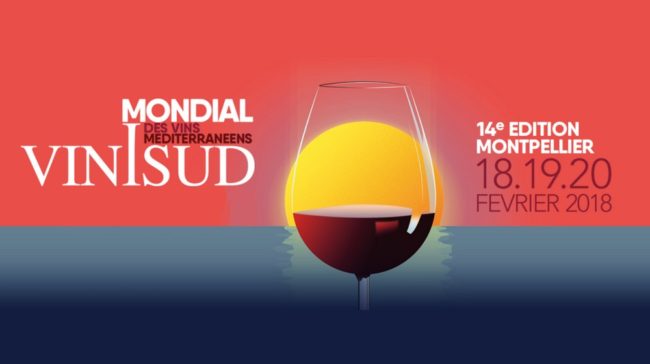 Having just wrapped up the 14th Vinisud—which took place from February 18th to 20th in Montpellier—plans were announced for 2019. Next year, Vinisud and VinoVision will join forces with VinoVision, the cool climate wine exhibition. The wine fair will take place from February 10th to 12th at the Porte de Versailles Exhibition Center.
According to the recent Press Release from Vinisud, "For the first time ever, they will bring together all of France's wine regions in an event organized by and for producers, ramping up business opportunities on a French and global scale. Vinisud + VinoVision Paris share the same mindset hinging on efficiency, collective spirit and a relaxed atmosphere."
The most recent show drew 1,420 exhibitors from 16 countries; 25,500 industry members attended the show, almost a third of whom were international buyers representing 76 countries. According to the same Press Release, this year's trade fair offered several themed areas: the Palais Méditerranéen for still wines; the Sparkling Zone; the Wine Mosaic area for heritage grape varieties; the New Wave which brings together "tomorrow's market players."
According to this Press Release, Fabrice Rieu, Chairman of Vinisud, encouraged those in the wine business to come to Paris in 2019 for "the best of northern wines and the best of southern wines at an unmissable event."
I know I hope to be there!
Notes:
To download photos of the 2018 event: http://www.vinisud.com/en/press/multimedia-library
To read about Vinisud 2017, which I attended, please read: https://www.provencewinezine.com/day-life-wine-writer-vinisud/