Château Vignelaure Rosés Coming to a Store Nearer to You this Spring
The Wine Snoop Report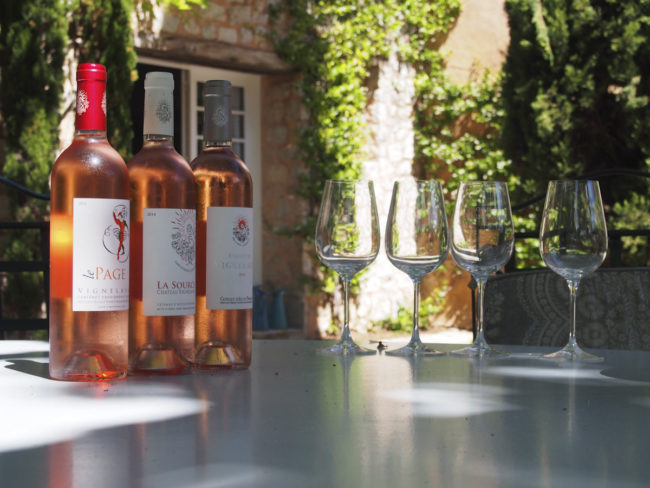 One of the unfortunate consequences of reporting on the wines from Provence is that so many of the delicious wines we enjoy while in Provence are not available in the U.S. We have been known to leave our running shoes in France to free up precious space in our bags for those little wine gems we discover! When we learn that one of our favorite wines is finally available Stateside, it is a reason to celebrate (open another bottle?) because there will be space in our bags for new discoveries upon return to Provence!
This is the case with one of our favorite wine producers, Château Vignelaure. Located in Rians, this gorgeous property produces all three colors of wine and I am a big fan of all of them
While in New York City, I visited a wine shop near my hotel called Park Avenue Liquor Shop. While looking at their well-curated selection of French wines (unusual these days), I was greeted by Jean-Pierre. I soon discovered that Jean-Pierre is not only from Avignon and, therefore, very well informed about the wines of Provence but is also a good friend of Philippe Bru, the winemaker at Château Vignelaure. What a small world, this world of wine is!
Our discussion uncovered that the Château Vignelaure 2015 Coteaux d'Aix-en-Provence rosé will soon be distributed in the U.S., for the first time, by Monsieur Touton Selections in New York and in ten other states on the East Coast. Park Avenue Liquors will carry the Château Vignelaure 2015 rosé through Touton and will also carry the vineyard's La Source de Vignelaure 2015 Coteaux d'Aix-en-Provence rosé directly from Château Vignelaure. Both rosés will be available this spring. I learned from Philippe Bru in a later email exchange that both rosés will also be distributed in Texas by Dionysus Imports.
For the third rosé produced by this Château, La Page IGP Var Coteaux du Verdon rosé, we'll still have to save some room in our suitcase.
A postscript to Monsieur Touton and Dionysus: Now, could you would please bring in a few reds from Château Vignelaure, too. (Replacing running shoes after every Provence trip is getting expensive!)
-WTM