Musings of a Wine Maven
Lord Save Us, Martha Stewart is Selling Wine Again
by Jerry Clark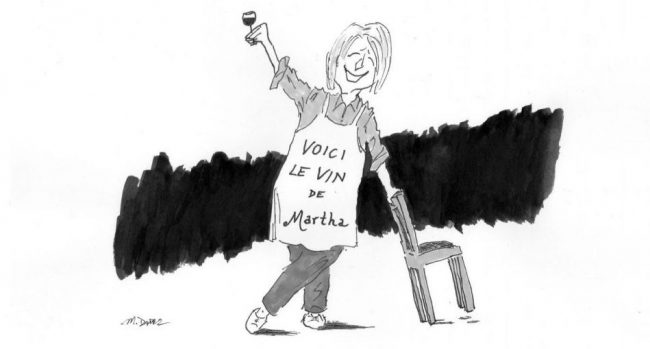 Never a quitter, Martha has shaken off the debacle of her failed venture with Gallo a decade ago to come back at the unsuspecting wine consumer with a new wine marketing scheme. Unable then to successfully sell her Martha Stewart Vintage label at fifteen bucks a bottle, her name is now attached to a box of six of her favorite selections for $59.99, served up in a wine club framework. Hmmm, if a fifteen buck wine made for her by Gallo couldn't sell, why then these ten buck finds (introductory price) from California, Spain, Italy and France?
There are at least two rosés from Provence, the region that has taken the U.S. by storm with its immensely popular pink wine (however, I am not sure these particular rosés are part of the storm). Perhaps added shipping costs to get the foreign examples here will be offset by less marketing expense, or low margins to be made up with huge volume sales (her first wines had limited distribution).
Surely part of the disenchantment for me is that that her parent company, Sequential Brands, is trading principally on her brand ID, and, for my money, could care less what's in the bottle. As a celebrity she is far from alone in embracing the surging interest in wine. But at least with some others, Pitt and Jolie for example, they bought property and brought in true talent to manage (Marc Perrin).
Brands can be as important in wine as with perfume or other luxury products. I buy Italian with confidence when I see that it has been selected by Leonardo LoCasio. The same holds true with Jorge Ordonez for Spain. Here in celebrityland America, I keep the antenna poised to alert me to another enterpriser, like Fess Parker, who purchased property almost thirty years ago that his children have continued to develop. I see Fess first turning over the soil with his Bowie knife and saying "unhitch the wagon — this is our new home." Unhappily, my reception from this news of Martha is faint, very faint.
Illustration by Mike Dater